September 19, 2017
Yummy World XL Fortune Cookie Now Available on Kidrobot.com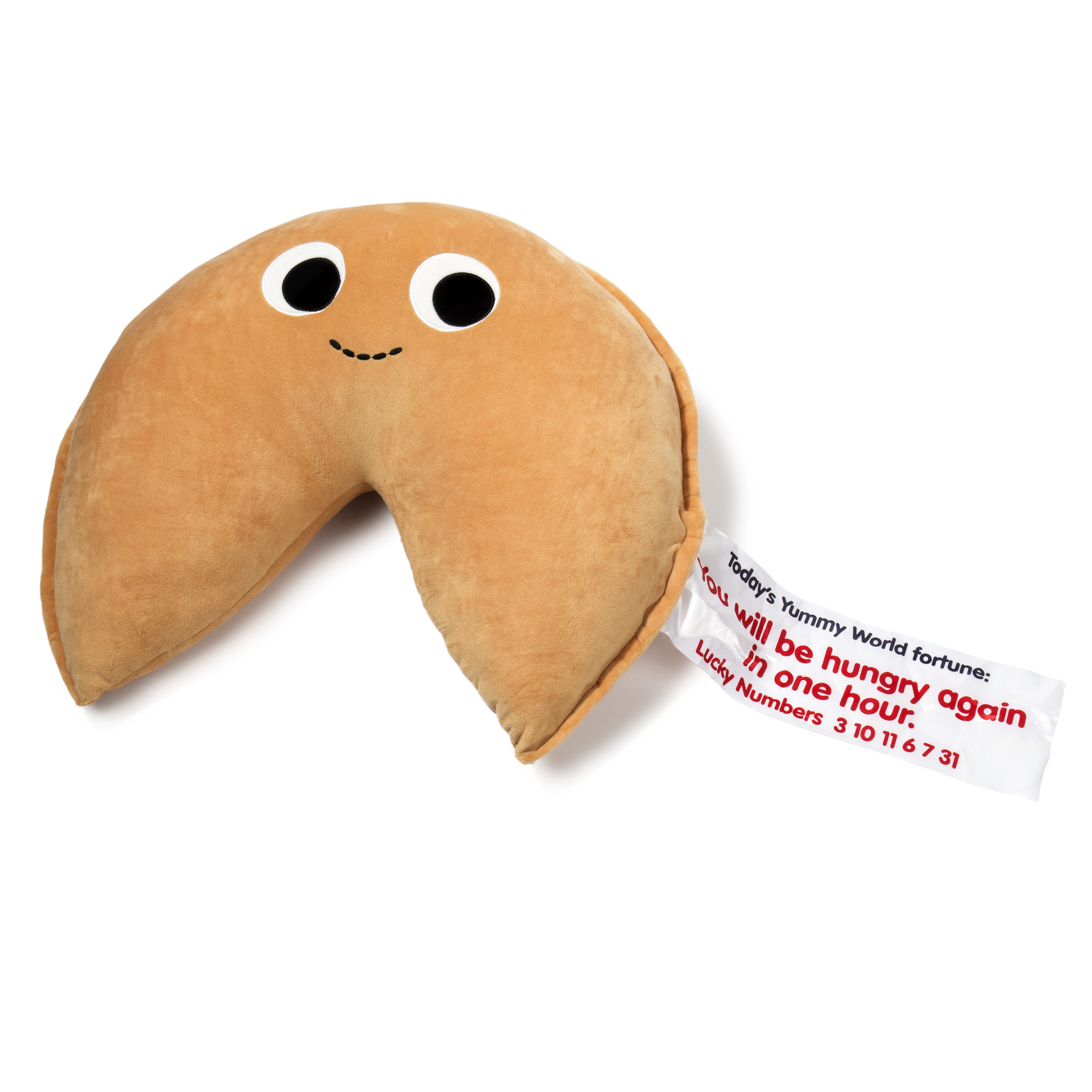 Fortune cookies are actually an american concept which makes sense why the fortunes are so disappointing all the damn time. So we to all those cookies we had and didnt get what we want.. eat this. Read more on the Yummy World XL Fortune cookie plush available now on Kidrobot.com by our fortune teller friend (not really but close enough) Chris Holt aka The Toy Viking.
  This Yummy World Fortune Cookie knows what's up when it comes to eating Chinese food.  No matter how many of those little boxes you get filled with deliciousness, you can never actually eat enough.  You THINK this time will be different; that the second helping of pork fried rice will carry you straight to bed time.  HAHAHAHAHAHA so foolish.  You'll be in the refrigerator in no time, trying to to find anything that might be edible while wondering where in your body your feast is hiding.  I blame the appendix, because we have no idea what that thing is doing in there to begin with.  I bet it's a little thief that has a love for inexpensive take out.  Remember this day when they finally prove this to be fact and that Kidrobot was at the forefront of medical discovery.
  My favorite part of any meal is the desert and I would be happy to cap off a nice dinner with a cookie this big.  Now don't go nibbling on this cutie, cause he is friend and not food. Add one to your collection today at
www.kidrobot.com
The post Yummy World XL Fortune Cookie Now Available on Kidrobot.com appeared first on Kidrobot Blog.