Kidrobot Blog: Art, Design & Pop Culture | Kidrobot.com
January 15, 2022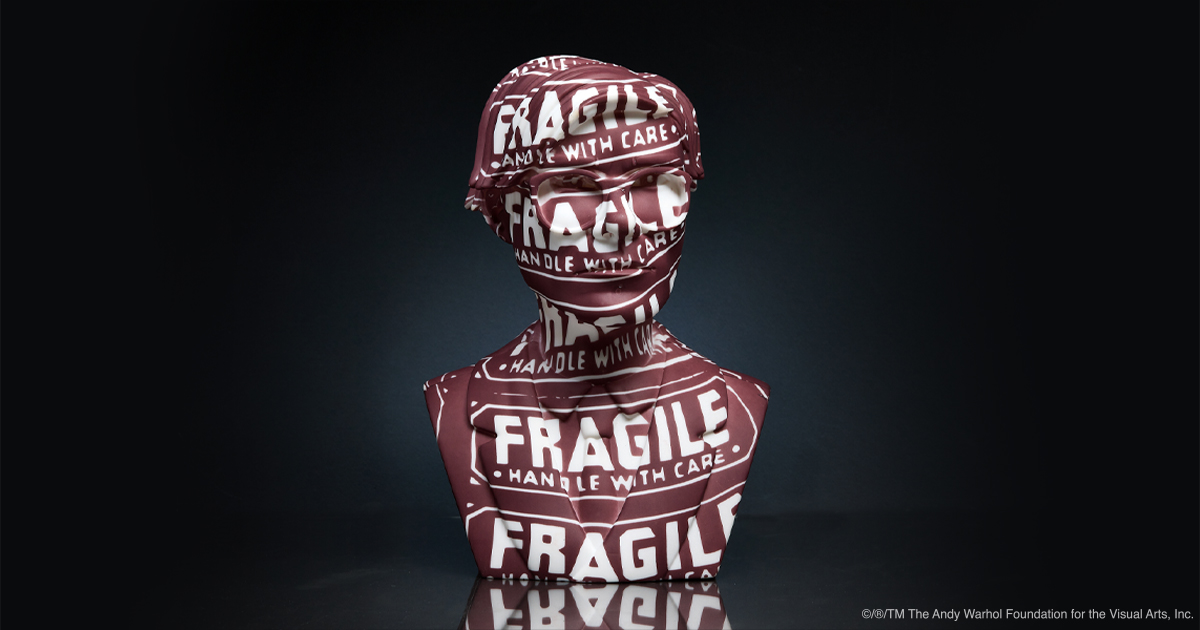 "I broke something today, and I realized I should break something once a week to remind me how fragile life is." – Andy Warhol
Kidrobot brings to life a limited-edition Andy Warhol 12-inch "Fragile" Bust as a Kidrobot.com and NTWRK exclusive. The inspiration for the design of this vinyl designer art toy comes from a 1962 composition by Warhol that tempts the viewer to consider the implications of fragility and art in pop culture.
This is a striking must-have for every Warhol fan.
The post Extremely Limited Edition Kidrobot x Andy Warhol 12-Inch "Fragile" Bust Debuts! appeared first on Kidrobot Blog.