Kidrobot Blog: Art, Design & Pop Culture | Kidrobot.com
September 10, 2021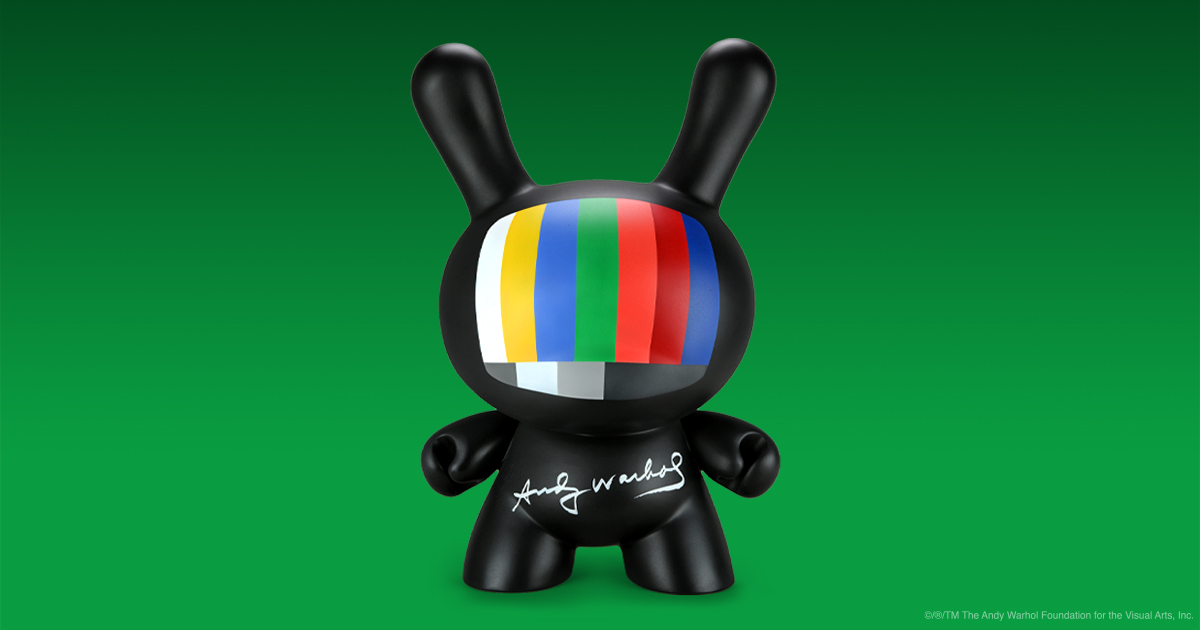 Kidrobot's newest collaboration with The Andy Warhol Foundation drops today at 1pm MT / 3pm ET!
We've made just TWENTY carefully crafted 20-inch Dunny sculptures in honor of the most famous quote attributed to the iconic artist, which is lettered on the back. The analog TV test pattern (Warhol was a child of the analog generation) on the front pays tribute to the artist's love affair with the medium by which so many achieved that fame.
The post Seize your fame! Super limited Andy Warhol "Fifteen Minutes" 20-inch Dunny drops today appeared first on Kidrobot Blog.