NYLON Magazine Talks to Frank Kozik About His Famous 90's Poster Art In New Article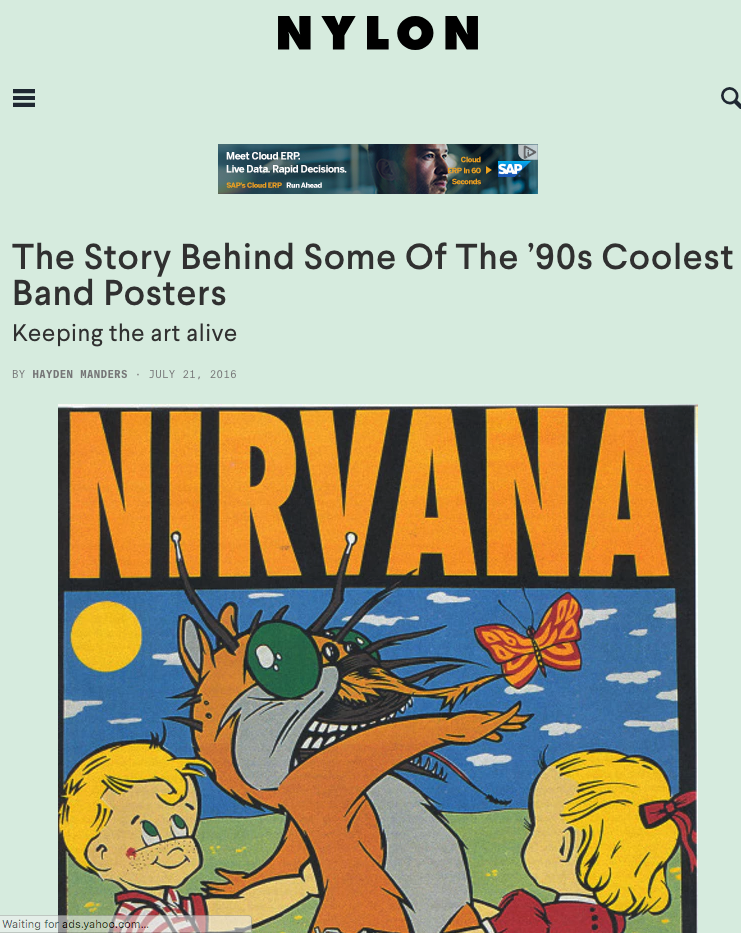 In a new article in NYLON Magazine, The Story Behind Some Of The '90s Coolest Band Posters – Keeping the art alive by Hayden Manders, they discuss with Frank Kozik's famous 90's rock poster art.
If you weren't aware, Kidrobot Creative Director, famed pop culture artist and creator of the Kidrobot Labbit was also the artist behind some of the most famous concert posters ever created.  Frank Kozik created concert posters in the 1990's for bands like Nirvana, Sonic Youth, Nine Inch Nails, Red Hot Chilli Peppers, Jimi Hendrix, The Beastie Boys, Smashing Pumpkins and many more.  Recently Frank Kozik has created band posters for Blink 182 and Lalapalooza.
The art toy world knows Frank Kozik as the "godfather" of designer art toys but his story is so much more.  When people on the Kidrobot team go anywhere with Frank, we are taken back by how this man has impacted so many people in the world but you would never know it until you see people stopping him in the street for photos, people standing in line to get something signed, the crew at the tv station tapping him on the back to tell them the impact he's made on them. It's truly crazy that we work get the chance to work with this guy everyday.  If you ever have the chance to sit down with him and listen to him tell the stories of the journey of coming from Madrid to America, being in the record industry and running a record label, to his life as an artist and creator of so much "weird" but "cool" shit, you'll realize that you are sitting with someone that has changed the world… should I even say a living legend.
Read the article from NYLON Magazine online at https://nylon.com/articles/frank-kozik-posters-nirvana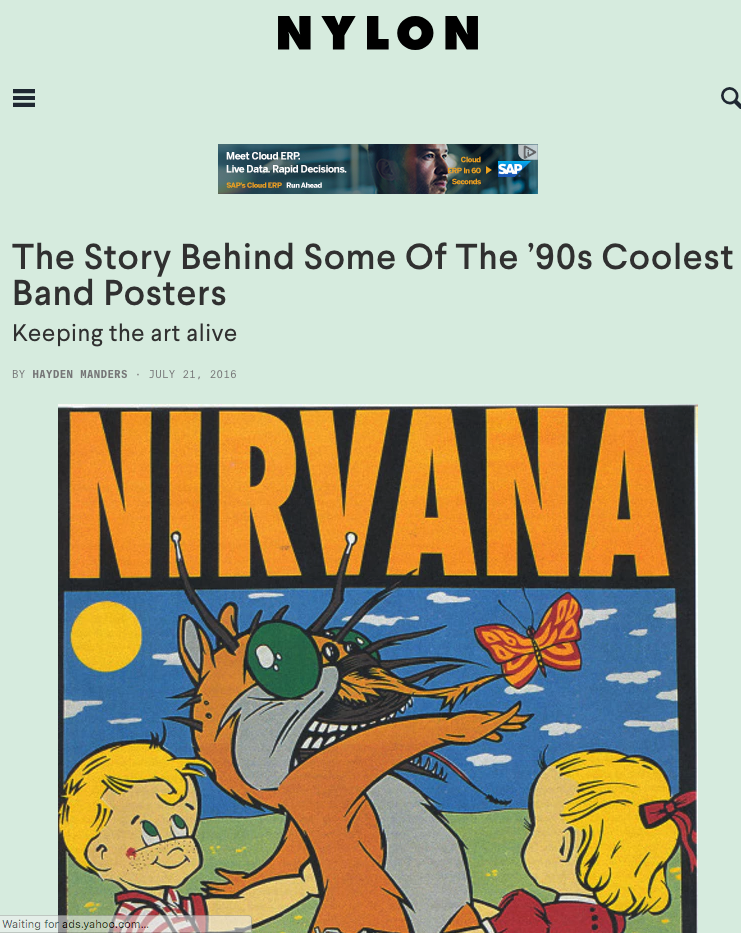 The post NYLON Magazine Talks to Frank Kozik About His Famous 90's Poster Art In New Article appeared first on Kidrobot Blog.
---
Also in Kidrobot Blog: Art, Design & Pop Culture | Kidrobot.com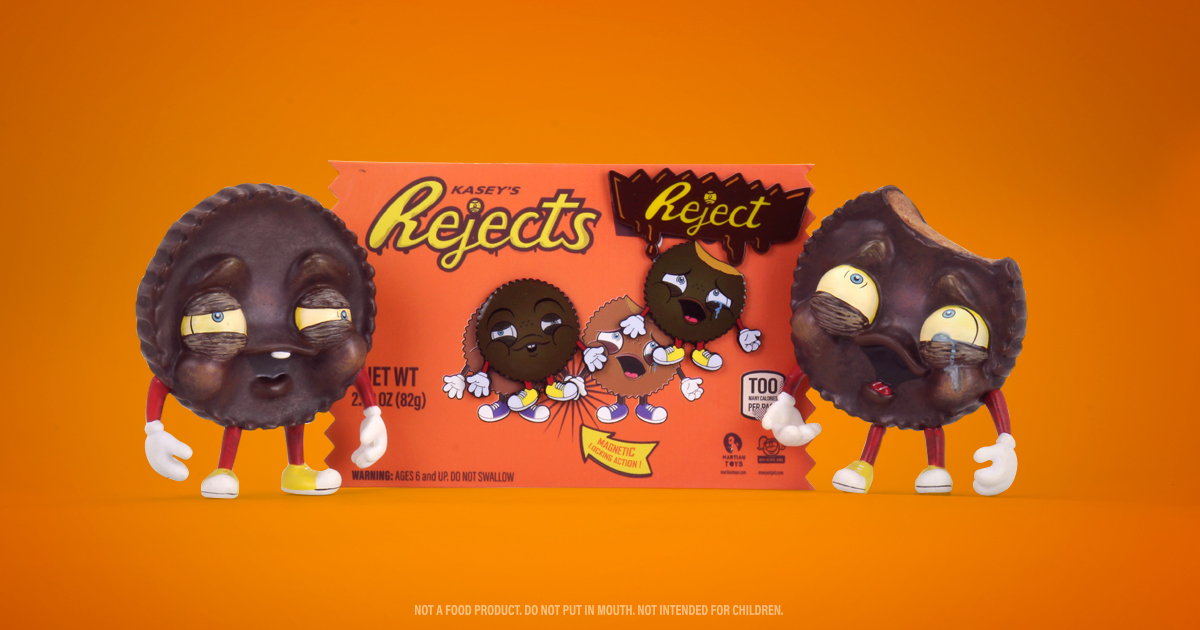 Q & A with Toy Designer One-Eyed Girl AKA Kasey Tararuj on release of The Rejects - Dark Chocolate Edition on Kidrobot.com. "I've been paralyzed and in a wheelchair for almost 20 years and I spent so much of that time creating all this weird, emotional art to help deal with it. I got to a point where that got old and making these silly characters was way more therapeutic than trying to put my feelings into a painting. So now I make my little guys to make myself laugh or smile and hope that it does the same for others." -One-Eyed Girl AKA Kasey Tararuj
The post Q & A with Toy Designer One-Eyed Girl AKA Kasey Tararuj appeared first on Kidrobot Blog.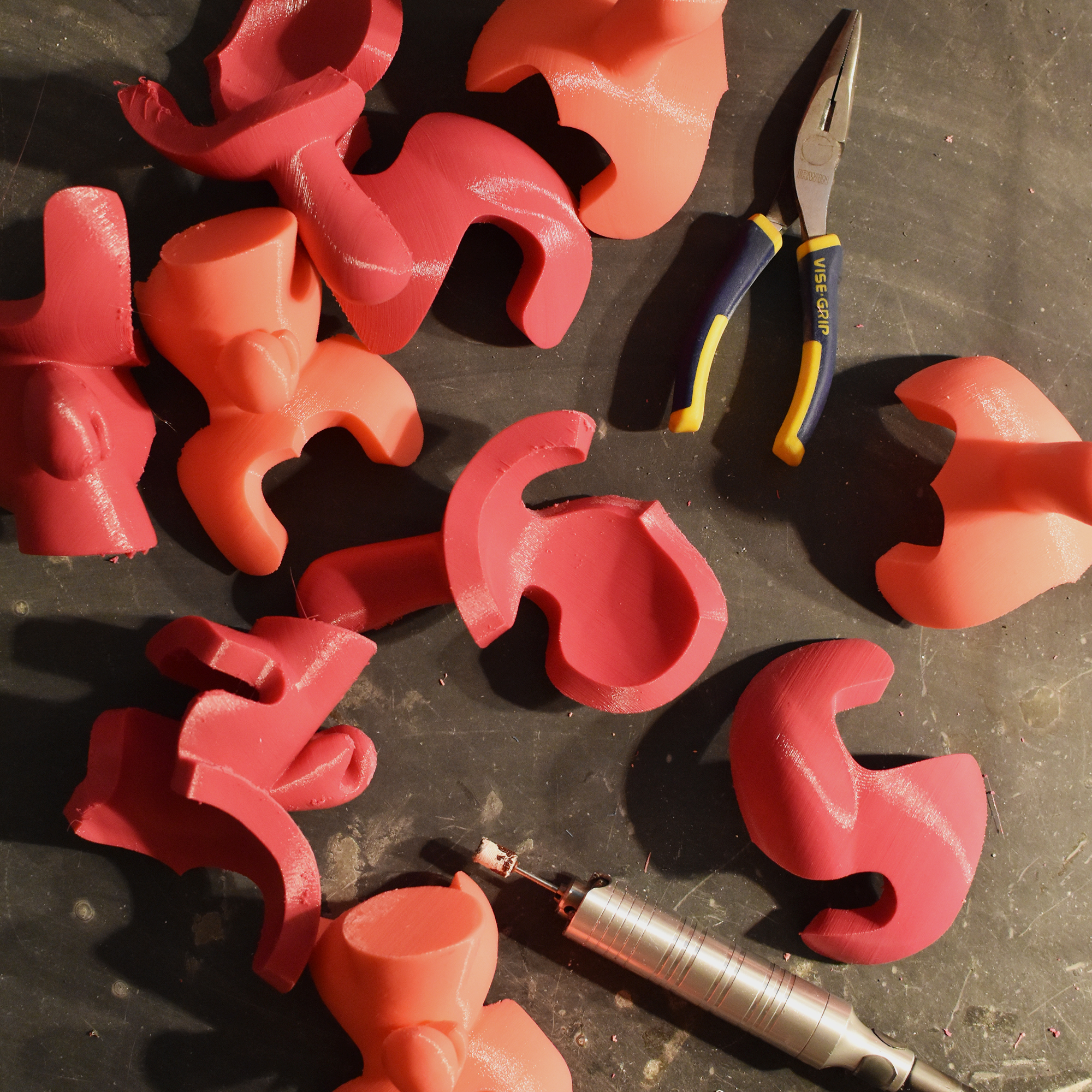 A few years ago, a member of the Kidrobot team met architect and Locknesters founder Fleet Hower at a trade show. At this show, Locknesters was introducing BEAR, their first three-dimensional puzzle bear figure...
The post The Story Behind the Locknester Puzzle Dunny & How They Are Made appeared first on Kidrobot Blog.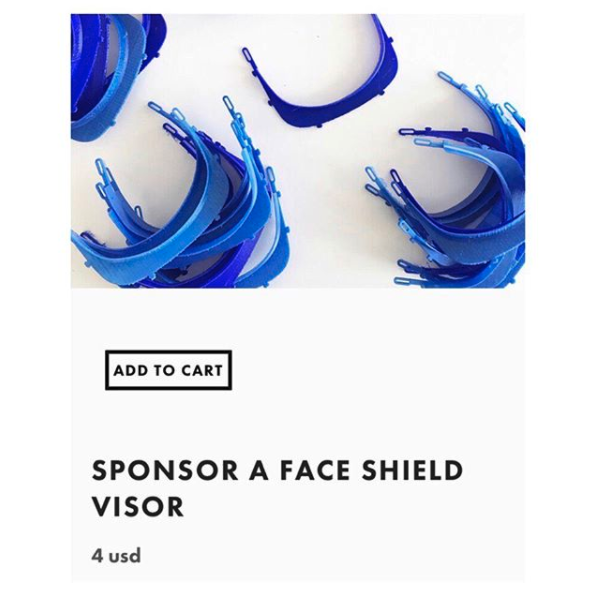 Fleet Hower of LOCKNESTERS has temporarily converted their New York-based studio from the production of art decor items like the Puzzle Dunny to the production of face shield visors for health care workers due to the COVID-19 outbreak.
The post LOCKNESTERS CREATING FACE SHIELDS FOR COVID-19 HEALTH CARE WORKERS appeared first on Kidrobot Blog.