April 10, 2020
The Story Behind the Locknester Puzzle Dunny & How They Are Made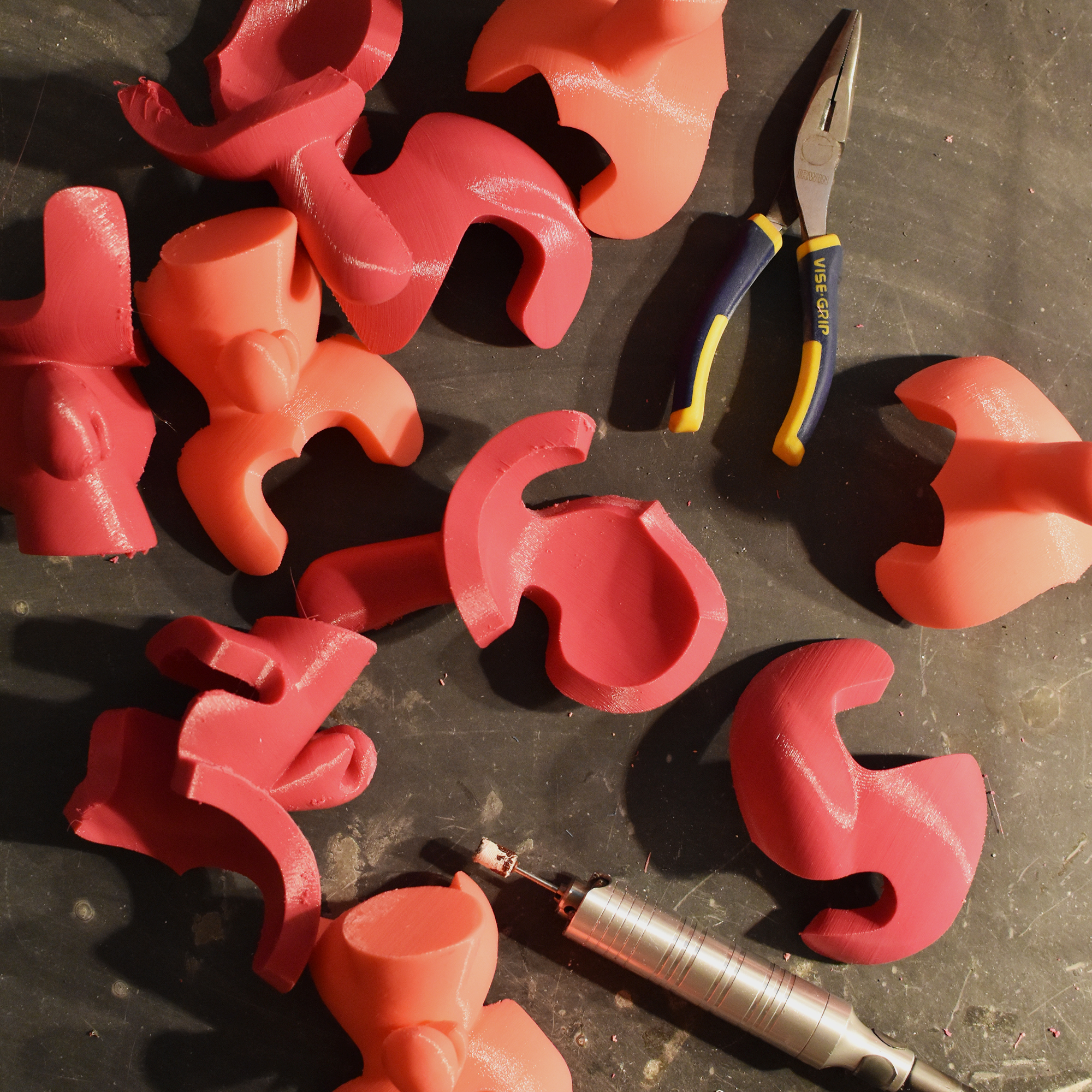 PART 1: The Story
A few years ago, a member of the Kidrobot team met architect and Locknesters founder Fleet Hower at a trade show. At this show, Locknesters was introducing BEAR, their first three-dimensional puzzle bear figure. This BEAR figure caught our eye as it had a uniquely organic stone-line texture and appearance with gorgeous spiral designs highlighted throughout yet was lightweight in your hand. The pieces were expertly designed to smoothly fit together and interlock creating Locknesters three-dimensional signature bear figure.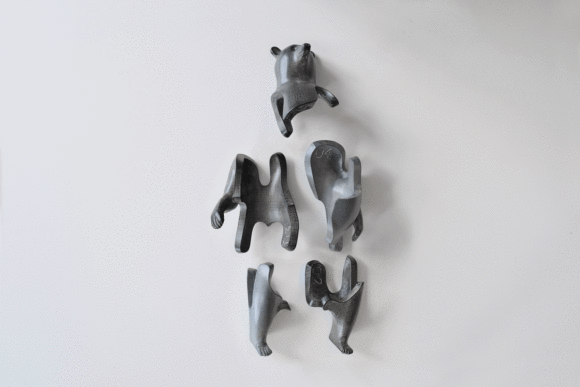 While chatting with Locknesters about their design process to structurally create BEAR, we learned how each piece was manually created by Fleet in New York through a process that almost seemed magical. With Fleets unique expertise in structural design as an architect, he had a unique skillset that he used for calculating the design of BEAR and how to divide the figure into puzzle pieces in the best way possible.
The Kidrobot team is always looking for innovative artists and partners to continue the evolution of art. Fleet was doing something new that we hadn't seen before and we wanted to support Locknesters on their journey by bringing the Locknesters idea to the Kidrobot community. Kidrobot followed up with a challenge for them to create the Puzzle Dunny. Locknesters went to work to create prototypes and together we debuted the first 8-inch Puzzle Dunny in the signature charcoal black edition, No.1.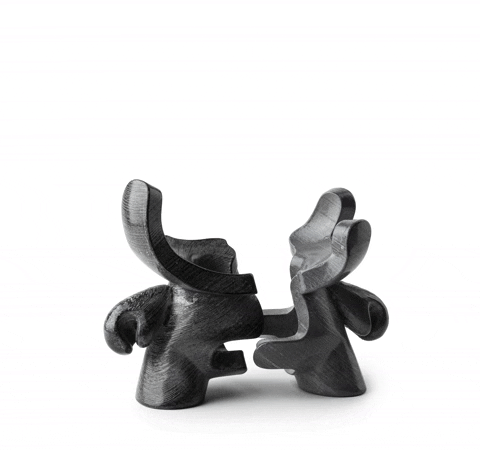 The first Puzzle Dunny was well received by the Kidrobot community and quickly sold out with only a very limited number being created. Those who missed out and those who were able to snag the black edition demanded a second edition. We then worked with Locknesters on a second edition in a cyan/blue coloration and the Puzzle Dunny No.2 came to be.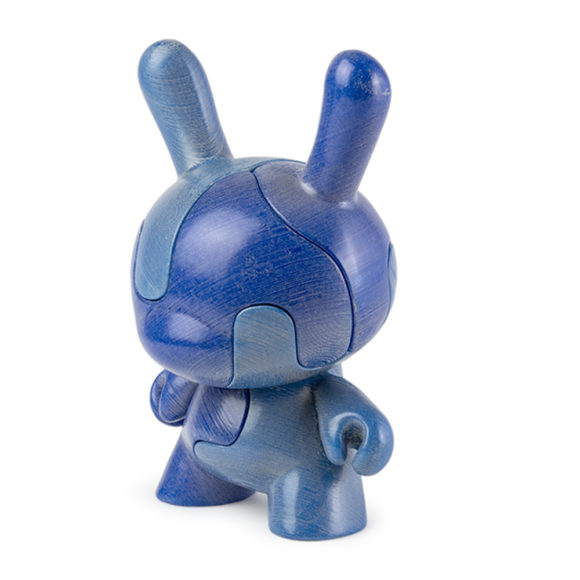 Through the experience of creating the first and second editions of the Puzzle Dunny, Locknesters worked through some of the production growing pains and further improved their processes with feedback from Kidrobot collectors. Additionally, as more eyes came to see their incredible design, Locknesters began getting larger orders from home decor retailers for the signature BEAR allowing them to increase their production capabilities and add more team members.
Locknesters and Kidrobot have been working to bring to life the next edition of the Puzzle Dunny with No.3 is a gorgeous Magenta/Hot Pink color.
On April 10th, 2020, Kidrobot.com debuted the 3rd edition of the Puzzle Dunny as a pre-order with an expected delivery of May 2020. You can pre-order the 8″ Puzzle Dunny, No.3 on Kidrobot.com, limited to 300 pieces total (while they last).
Each of the Puzzle Dunny editions is designed to interlock with the other editions allowing you to create new camo-style creations by combining the puzzle pieces from past and future Puzzle Dunnys together.
---
PART 2: How Puzzle Dunnys Are Made
The interchangeable pieces of the Puzzle Dunny only scratch the surface of why these collectible figures are special. As Fleet Hower, owner and creative force behind Locknesters explains – it's the blending of new and old-world technologies that make the creation of these art figures truly magical. 
Each Puzzle Dunny first starts it's journey in a 3D printer. As architect by training, Hower was on the ground floor of the emergence of 3D printing technology and quickly became a wizard, incorporating their use into his architecture life and ultimately, the designer toymaking world.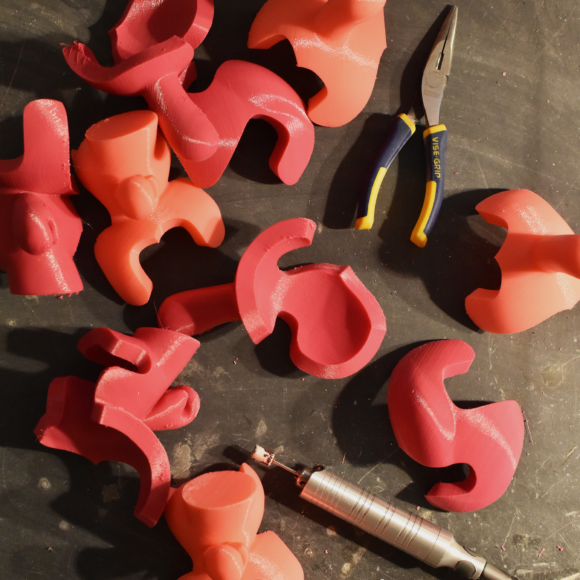 "They come out rough," he says of the Dunny pieces that come off a 3D printer.  "So we treat them."  And by "treat," he means they sand them and tumble them. Tumbling, he explains, is the process of placing rough-edged objects in a barrel with water and media (rocks or metal balls), and tumbling the barrel. As objects crash together, the rough parts on the Dunnys are worn down and smoothed out. It's a finishing process that's used for a wide variety of objects that you'd never suspect – doorknobs, for example.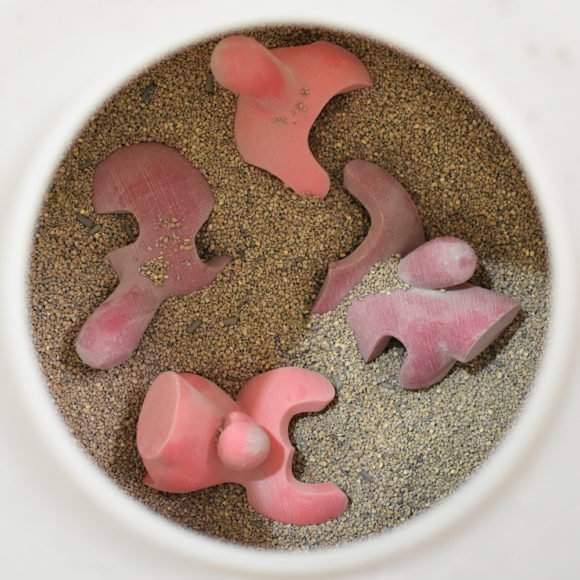 Each Dunny piece comes out of the tumbling process with a unique and individual appearance which is why no two Puzzle Dunnys will ever be exactly the same. After tumbling, the Dunny pieces go through a finishing process that wraps up with a thorough cleaning of the Dunnys.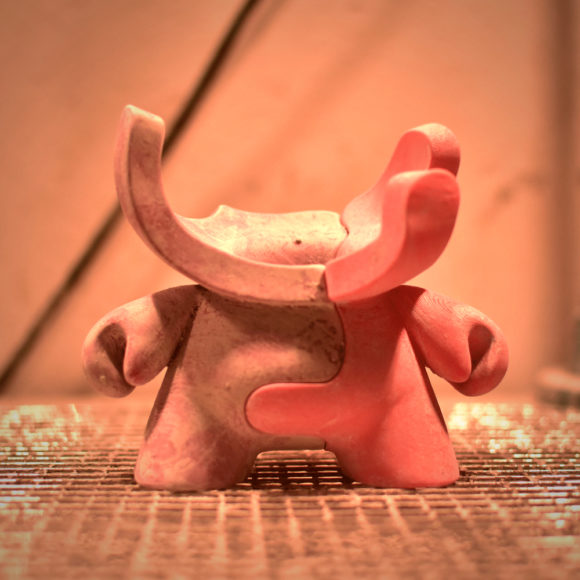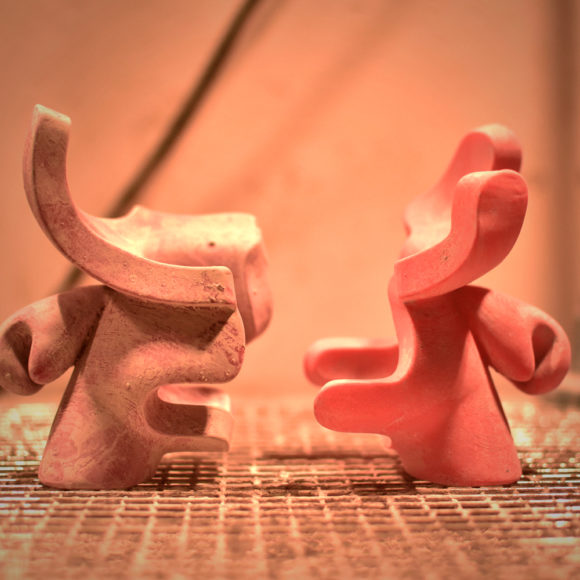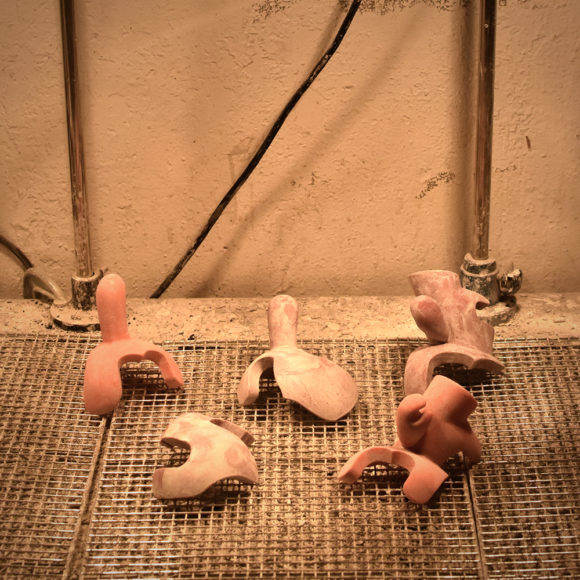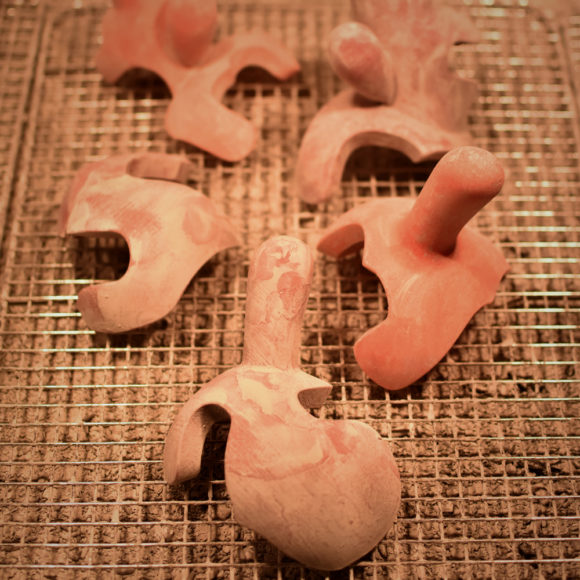 After the pieces are cleaned and dried off, a special application of a water-based gloss topcoat seals and highlights the unique and organic details of the process. These are then fit together into the 3d Dunny form and packaged in unique packaging. Each of the white Dunny packages is stamped with the edition number and individual piece number so you know what piece and edition you have.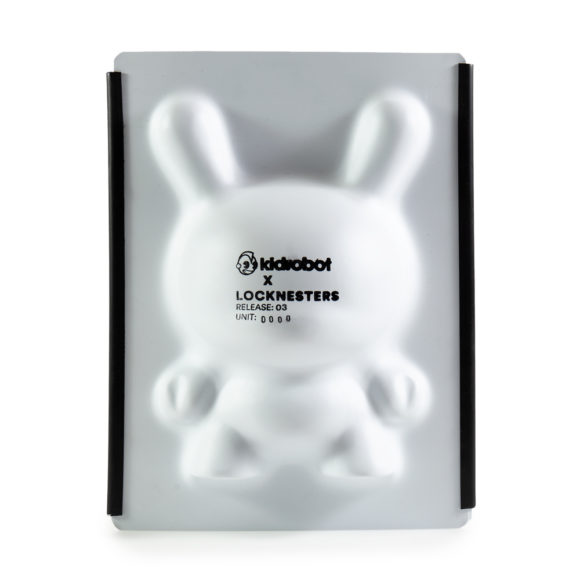 The post The Story Behind the Locknester Puzzle Dunny & How They Are Made appeared first on Kidrobot Blog.