Kidrobot x Aggretsuko Keychains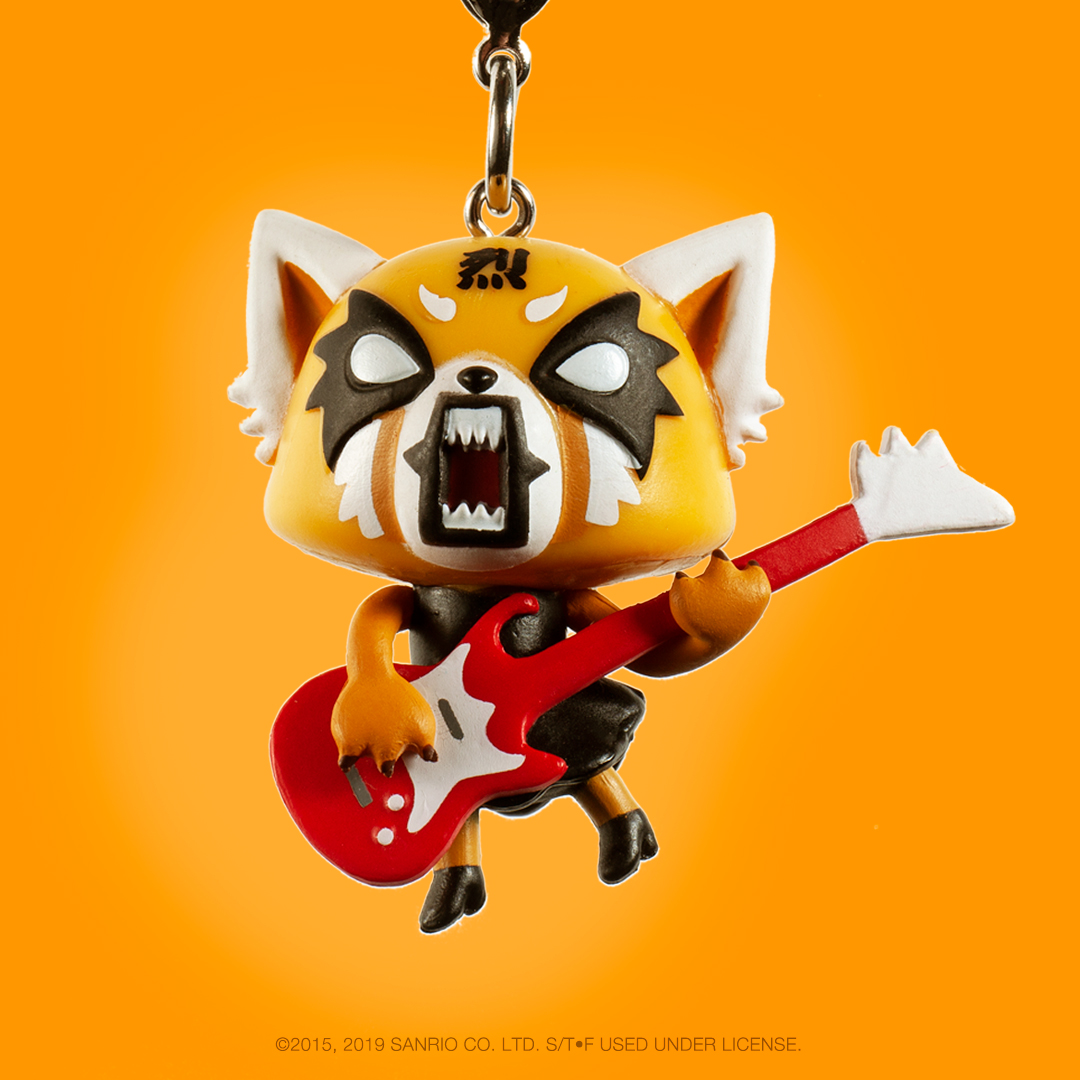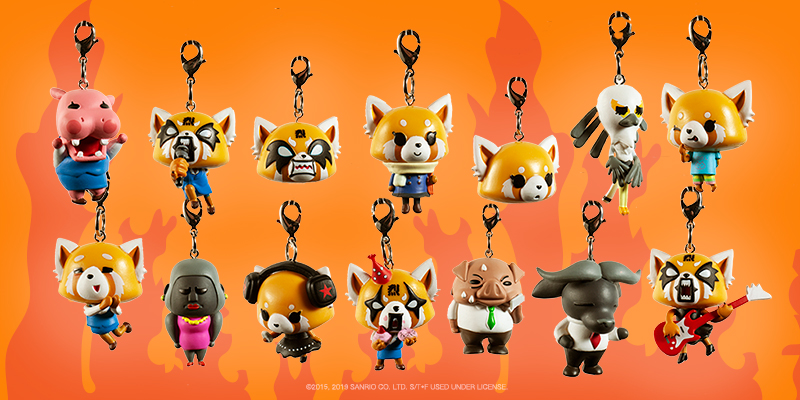 Chris Holt aka The Toy Viking:
In Sanrio's hit cartoon Aggretsuko, an adorable red panda named Retsuko goes on a full scale death metal karaoke rage any time her office job gets to be too much to handle. In Kidrobot's keychain series of the same name, that little red panda and her friends will help you keep your keys together so it's one less thing out there to consume your soul with hyper aggression. No need to thank us, it's all part of the job.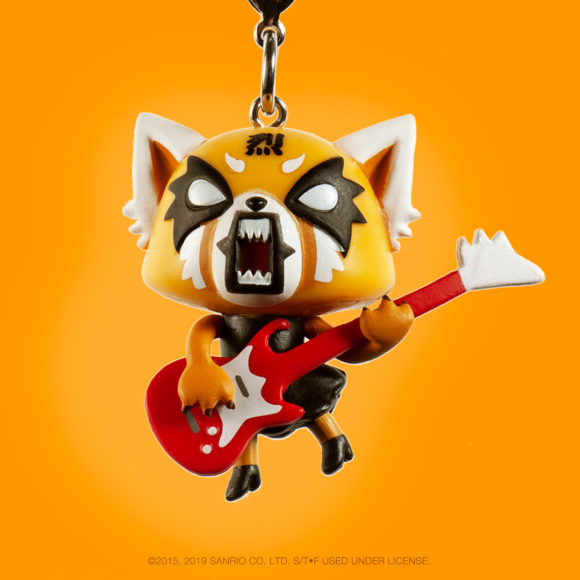 Whoever actually invented the keychain is a true hero that should be celebrated with their own holiday.  Without their contribution to the world, our keys would be like loose change in our pockets: falling between couch cushions, getting dropped in the street as we search for other things, or being batted around on hardwood floors by our feline friends at 3am.
This great invention put a stop to all that, allowing our keys to remain in intimate proximity to one another while maintaining the devil may care attitude that if one shall be lost at any given time then all shall be lost together. Oh, fates how we tempt thee!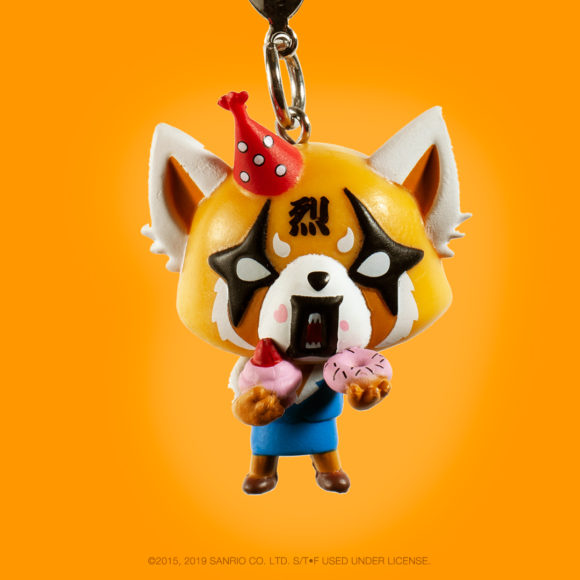 Each key chain comes blind bagged, keeping its contents a bigger mystery than the lyrics of Retsuko's favorite music. Collect em, trade em, and use em to start the massive caretaker's ring of keys you've always dreamed of.  
The post Kidrobot x Aggretsuko Keychains appeared first on Kidrobot Blog.
---
Also in Kidrobot Blog

SDCC 2019 Here We Come! Kidrobot is heading to San Diego International Comic Con 2019 and we've got a lot of exciting things in store for you! Our booths are conveniently located in the heart of the convention hall! Kidrobot Booth #2846 & Yummy World … Continued
The post Kidrobot x San Diego Comic Con 2019 appeared first on Kidrobot Blog.
Earlier this year, Kidrobot and Brooklyn-based designer puzzle-toy gurus "Locknesters," released a limited-edition, tumbled grey/charcoal puzzle dunny – and it sold out immediately.  Since then, collectors have been chomping at the bit for the release of Kidrobot x Locknesters Puzzle … Continued
The post So How Are Puzzle Dunnys Made? appeared first on Kidrobot Blog.
Kidrobot sat down for an interview with Travis Cain. Travis Cain is a Creative Director and artist working in New York City. He's also the artist behind the famed Kidrobot frenemy toy mini figure series, BFFS, now in series 5. Kidrobot got some background details on Travis as a toy artist and touched base on the recently released BFFS Mini Series 5. Read this Q&A with Travis Cain for some info behind the BFFs Love Hurts projects and find out what his favorite BFFS and Kidrobot art toys are.
The post Interview with BFFS Mini Series 5 Artist: Travis Cain appeared first on Kidrobot Blog.