Yukky World: Ol' Blue
Holy Heavens whats that??? More info on Yukky World's Ol' Blue
There's nothing that would make Ol Blue happier than for you to forget him in the fridge.  Tucked cozily away behind some mysterious object in tin foil, he's festering a funk that will stick around long after he's discovered. Hope you didn't have expensive dinner reservations, because you're appetite is on vacation for the near future.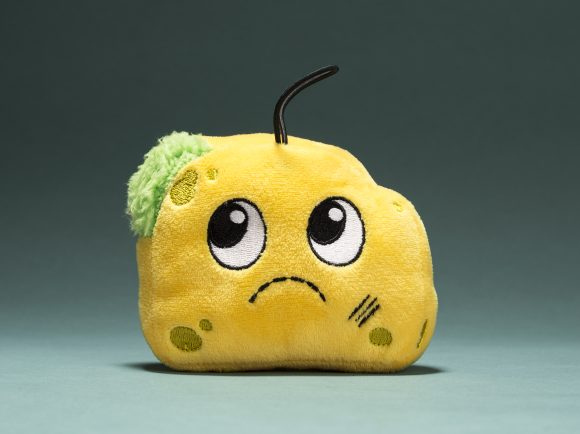 The post Yukky World: Ol' Blue appeared first on Kidrobot Blog.
---
Also in Kidrobot Blog
Here is another Kidrobot x Throwback Thursday post by our good friend Chris Holt aka The Toy Viking! The best thing about Kidrobot's Adult Swim blind box mini series is not just the fact that you can get vinyl toys … Continued The post Kidrobot's Throwback Thursday: Adult Swim Mini Series appeared first on Kidrobot Blog.
We often forget how far and wide the vinyl collectible and art toy world spreads. We are so pleased that the appreciation for art in a different form than canvas has become a collection, a job, a passion and now … Continued The post UK Toy Art Event August 25th 2018 appeared first on Kidrobot Blog.
We like to keep our eyes on what's going on in the Art Vinyl Toy World whenever we can. This month, artist César Zanardi (who we had the pleasure of meeting through mutual friend, Nathan Jurevicius) has partnered with Art … Continued The post Art Across The World: Latin Psychedelia In Tokyo appeared first on Kidrobot Blog.