Throwback Thursday: (Thanksgiving) Kidrobot Black: Domestic Hunger
Kidrobot Black was a brand of a different nature. When Black Friday comes around, not only do we feed into the BS sales but we think back to the time of KR Black. Most of these pieces were taken away and sold out immediately, but KR still has a small number of the Domestic Hunger clock so we are throwing it back to black. Here to tell you more is our good friend Chris Holt, aka The Toy Viking.
Looks like it's not just humans who have their eyes on a tasty feathered creature this Thanksgiving.   Blaine Fontana's carnivorous bird house was one of the craziest pieces to ever be include in the Kidrobot Black series, and is way cooler than the one I built in shop class in sixth grade.  I never even used it outside because it was so ugly I didn't want to face rejection from the birds I built it for.  Could you imagine a nice sparrow couple is out looking for their first place and they fire their real estate agent for even showing them my poorly constructed heap?  I fired mine for taking me to a house that looked like it would have been the setting of a low budget horror film, so that's totally a thing.  I'm still worried that I might have gotten evidence of a crime stuck to my shoe from that place.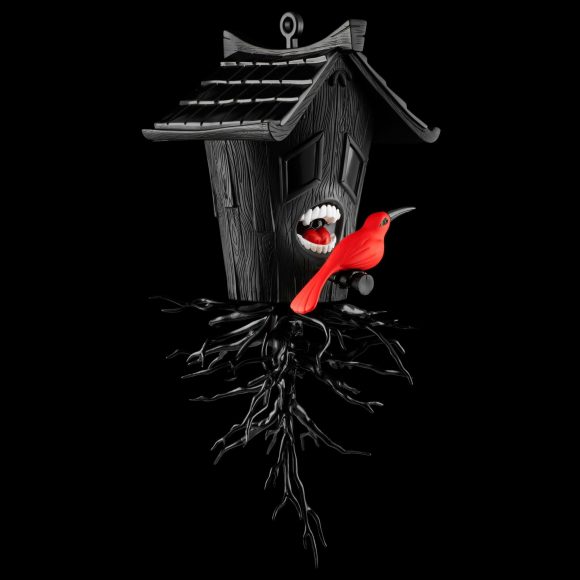 Limited to only 200 pieces and able to be displayed either hung from the ceiling or mounted to the wall, this is a way better deterrent for pigeons hanging out where you live than one of those plastic owls will ever be.
Available now at www.kidrobot.com.
The post Throwback Thursday: (Thanksgiving) Kidrobot Black: Domestic Hunger appeared first on Kidrobot Blog.
---
Also in Kidrobot Blog: Art, Design & Pop Culture | Kidrobot.com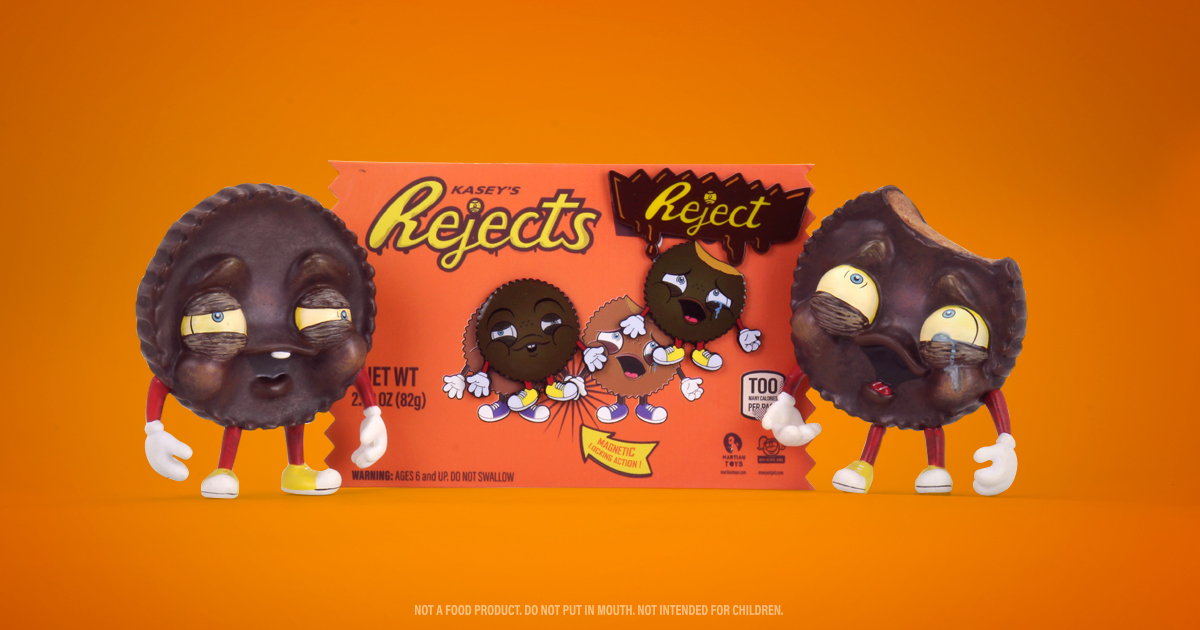 Q & A with Toy Designer One-Eyed Girl AKA Kasey Tararuj on release of The Rejects - Dark Chocolate Edition on Kidrobot.com. "I've been paralyzed and in a wheelchair for almost 20 years and I spent so much of that time creating all this weird, emotional art to help deal with it. I got to a point where that got old and making these silly characters was way more therapeutic than trying to put my feelings into a painting. So now I make my little guys to make myself laugh or smile and hope that it does the same for others." -One-Eyed Girl AKA Kasey Tararuj
The post Q & A with Toy Designer One-Eyed Girl AKA Kasey Tararuj appeared first on Kidrobot Blog.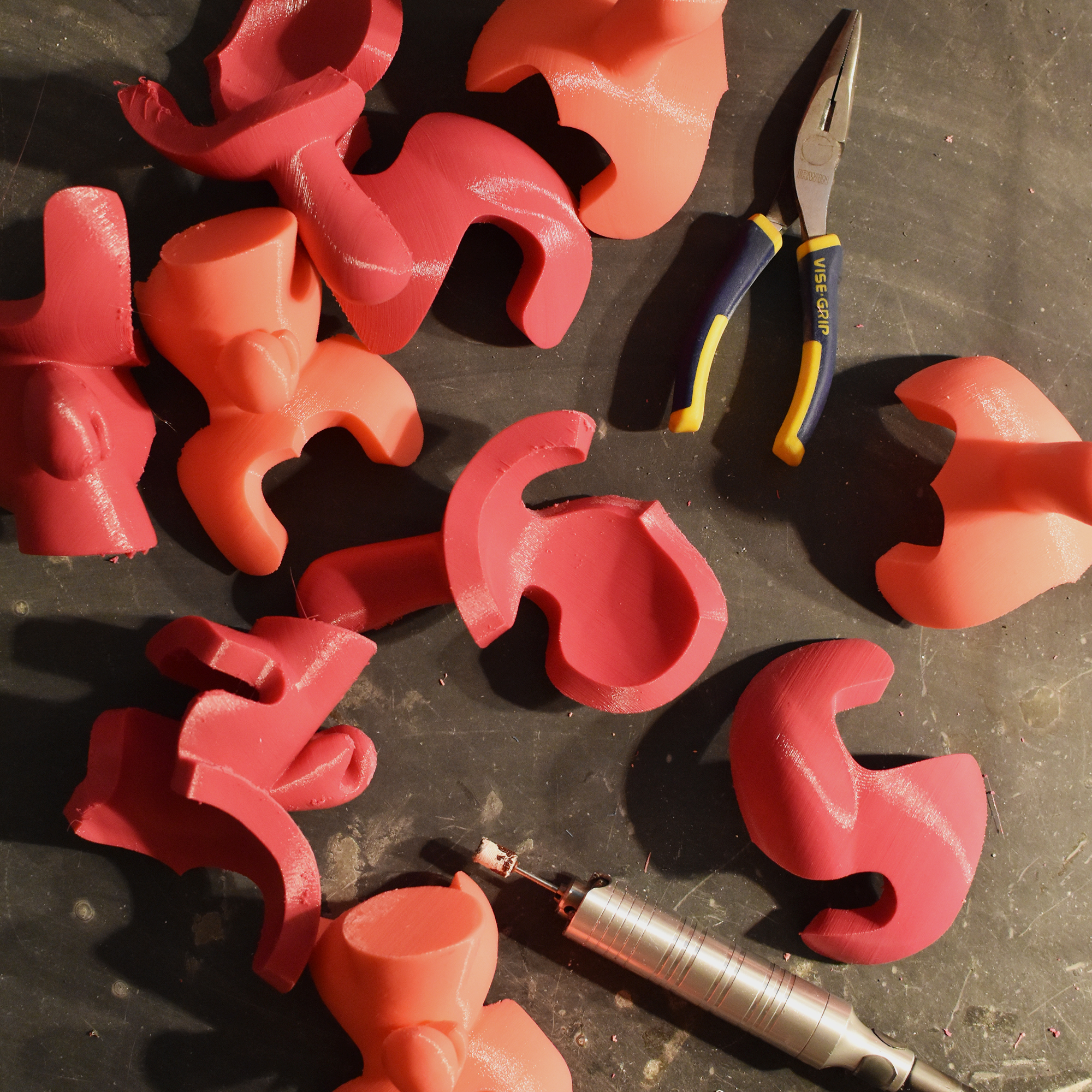 A few years ago, a member of the Kidrobot team met architect and Locknesters founder Fleet Hower at a trade show. At this show, Locknesters was introducing BEAR, their first three-dimensional puzzle bear figure...
The post The Story Behind the Locknester Puzzle Dunny & How They Are Made appeared first on Kidrobot Blog.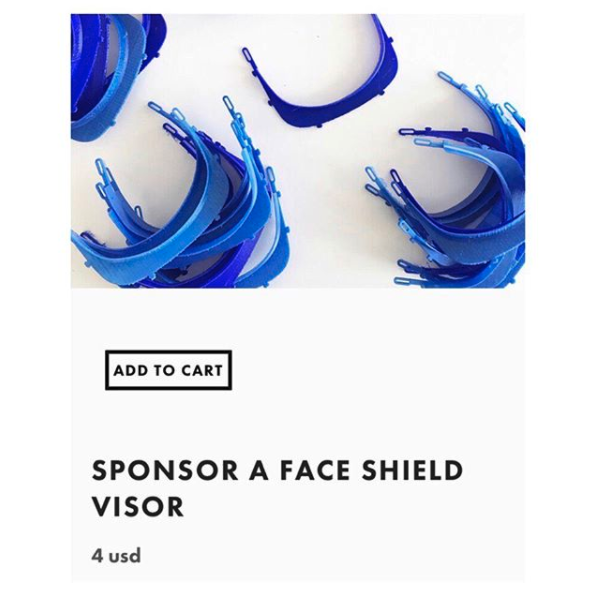 Fleet Hower of LOCKNESTERS has temporarily converted their New York-based studio from the production of art decor items like the Puzzle Dunny to the production of face shield visors for health care workers due to the COVID-19 outbreak.
The post LOCKNESTERS CREATING FACE SHIELDS FOR COVID-19 HEALTH CARE WORKERS appeared first on Kidrobot Blog.