The Visible Dunny by Jason Freeny Q&A
The new Visible Dunny by Jason Freeny is almost here, releasing on www.kidrobot.com tomorrow! Wanna get down to the bare bones of the piece? Jason Freeny is here to make some things about the Visible Dunny clear…..
1)       What is this piece? Please tell us a few sentences about it.
 The Visible Dunny is a piece based on an illustration named "Visible Vinyl" that I created about 10 years ago depicting the inner workings of the Kidrobot Dunny. 
2)       What was your inspiration for this piece?
The characters I am most inspired by are the ones with shapes that would create interesting skulls with grotesque skeletons and inner workings. The Dunny was certainly one of these characters. Early on in my dissection adventures characters like the Dunny as well as other DIY characters being produced was the foundation of what inspired me to start this in the first place. The Dunny was actually the very first character I dissected and sculpture form, although in a 3 inch size.
3)       What is your favorite design element of this piece?
I would say it's the weight. When I first picked it up, just the weight and the quality of the outer shell was impressive, it almost felt like blown glass. As an industrial designer who loves materials this was a bit orgasmic.
4)       What is the Visible Dunny afraid of? 
Temperatures above 320° f
5)       What is a fun fact about yourself?
I have four years of classically trained ballet under my belt.
6)        Please include short bio for yourself.
Jason Freeny is a New York based sculptor and toy designer. Voted "2014 Artist of the Year" by Clutter Magazine readers, Freeny blurs the lines between toy design, art, science and teaching. Known for his iconic and ironic anatomical character dissections, Jason utilizes his industrial design prototyping techniques to create hyper-polished, hand made sculptures that are often confused as actual mass produced toys. Openly displaying his process and techniques in extensive work-in-progress posts on social media as online classroom. Born in Silver Spring Maryland, Jason studied industrial design at Pratt Institute and spent most of his early career in production, retail and properties design with MTV Networks and ESPN before going solo in 2010. Since 2006, Jason has been meticulously exploring the innards of some of our favorite characters.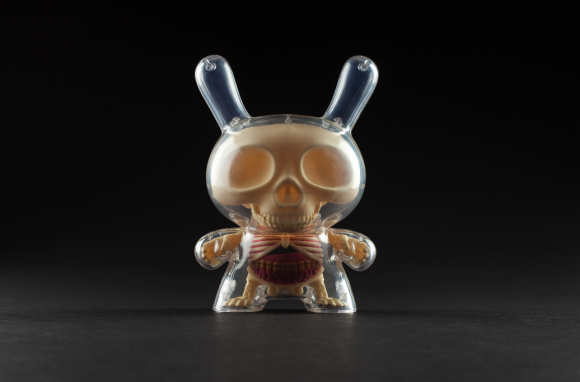 The post The Visible Dunny by Jason Freeny Q&A appeared first on Kidrobot Blog.
---
Also in Kidrobot Blog: Art, Design & Pop Culture | Kidrobot.com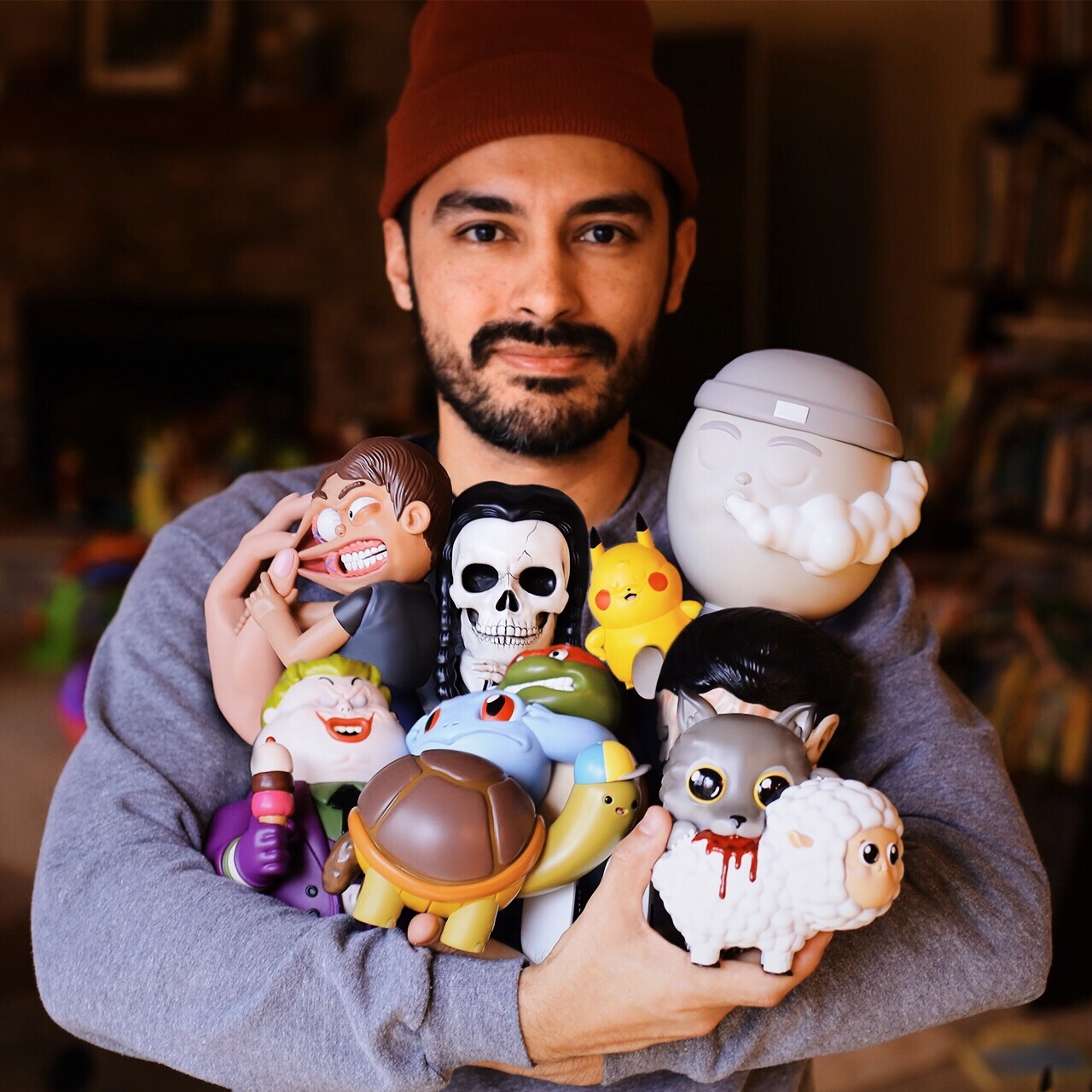 It's a Kidrobot Christmas holiday tradition to release special 3-inch Holiday Dunnys by artists that we love and adore. And this year, we're releasing two holiday Dunnys by the prolific Alex Solis. Before they drop tomorrow (November 15th), we had … Continued
The post Alex Solis – A Multi-Talented Toy Designer appeared first on Kidrobot Blog.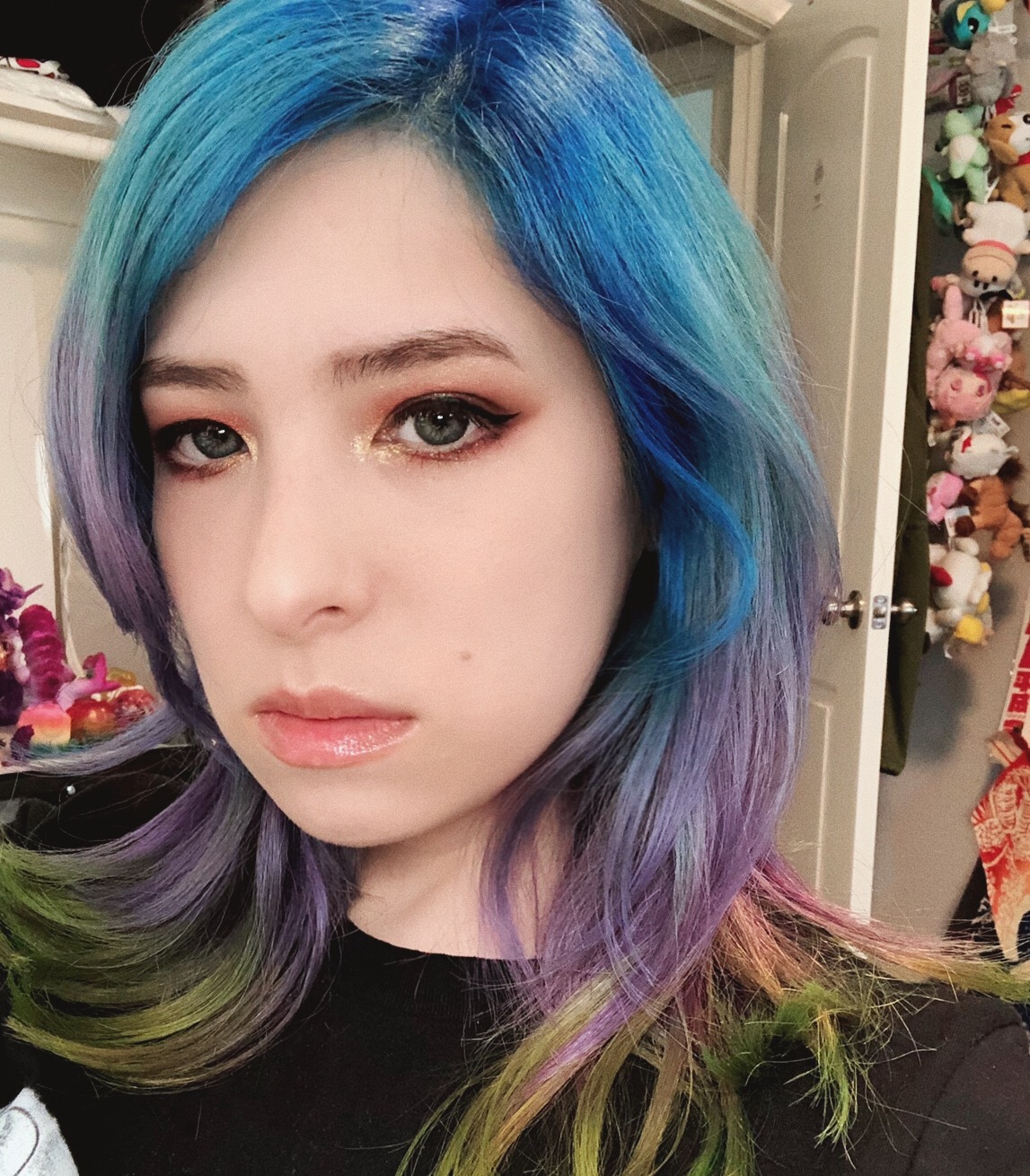 If you've been hanging around the Kidrobot website lately, you've definitely seen the name Candie Bolton. Having recently designed a 3″ Bastet Dunny for our Spiritus Dea goddess series, and most recently a collection of Hello Kitty art toy designs … Continued
The post Q & A with Toy Designer Candie Bolton appeared first on Kidrobot Blog.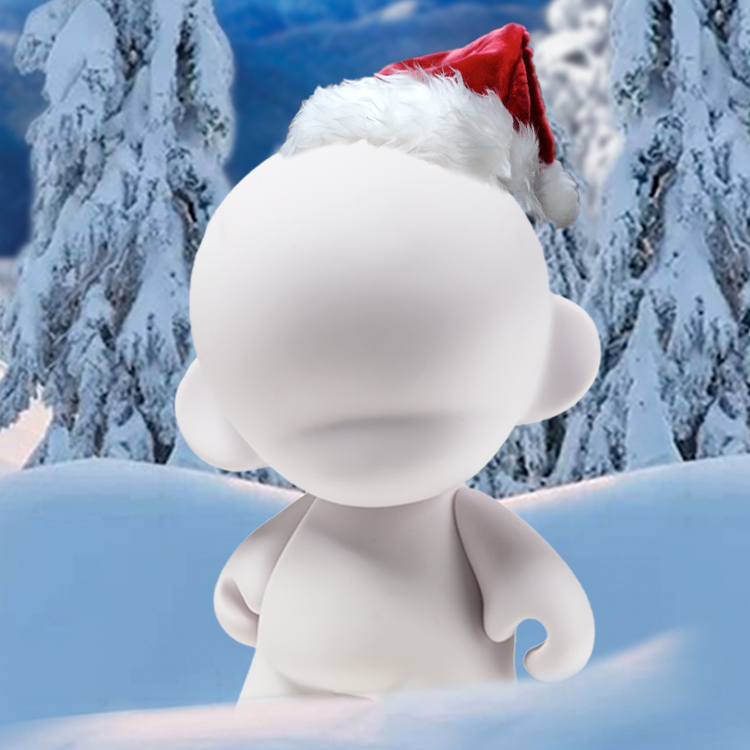 FOR IMMEDIATE RELEASE: Kidrobot announces the 3rd annual Munny custom toy exhibition event, entitled A VERY MUNNY CHRISTMAS and hosted by Monkey Fist Tattoo in Denver. Kidrobot has curated a list of both established and up-and-coming artists – to customize … Continued
The post Save the Date for "A Very Munny Christmas!" appeared first on Kidrobot Blog.