The Toy Viking on The Wild Ones – Kronk
Continuing his story on The Wild Ones, The Toy Viking aka Chris Holt finds him moment with the KRONK Dunnys. As part of the upcoming Wild Ones Dunny Mini Series, here is what our good friend Chris Holt had to say…
Kronk returned the the Dunny fold late last year with his Christmas design and now boasts two offerings in The Wild Ones series.  First up, and possibly my favorite of the series that doesn't involve farting, is based on a true American icon.  A daredevil that captivated audiences with little more than a motorcycle, a jump suit, and a medical team waiting to piece him back together.  One of his most famous stunts is actual one that didn't go so well way out in Idaho.  I myself have been to Hell's Canyon there (the deepest in the United States, even deeper than the Grand Canyon) and cannot express to you the intestinal fortitude it must have taken to attempt jump that thing.  Of course, he didn't quite make it to the other side, but the fact that he got in a rocket car and floored it towards a skateboard ramp while facing almost certain death is a level of cool most of us can only dream of.
Kronk's other design seems to be poking fun at those folks who buy in, literally, to the hype.  He's clad in familiar looking gear that is reserved for those who love living beyond their means.  Me, I dress like I might have been in a coma since the grunge era, but every five years or so I just happen to be in style so there's that.  I landed booth the full color and monochrome editions of this figure and I'm sure their trip into the forest for this picture was the first time anyone wearing clothes like this has ever been in the wilderness.  Might get some nature on their mint condition sneakers.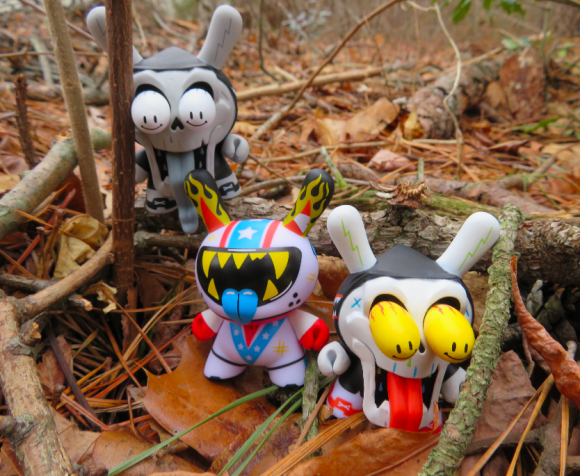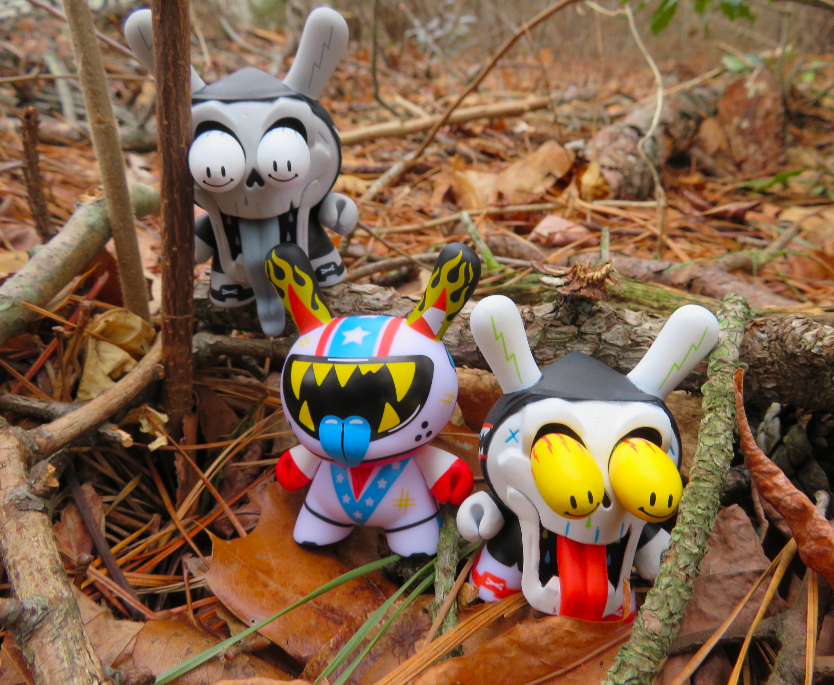 One design makes me want to go out and build a launch pad to the stars, while the other makes me happy my clothing taste doesn't revolve around whatever is trending on social media.  Invite them both into your collection when The Wild Ones Dunny series releases on February 9th at www.kidrobot.com
The post The Toy Viking on The Wild Ones – Kronk appeared first on Kidrobot Blog.
---
Also in Kidrobot Blog: Art, Design & Pop Culture | Kidrobot.com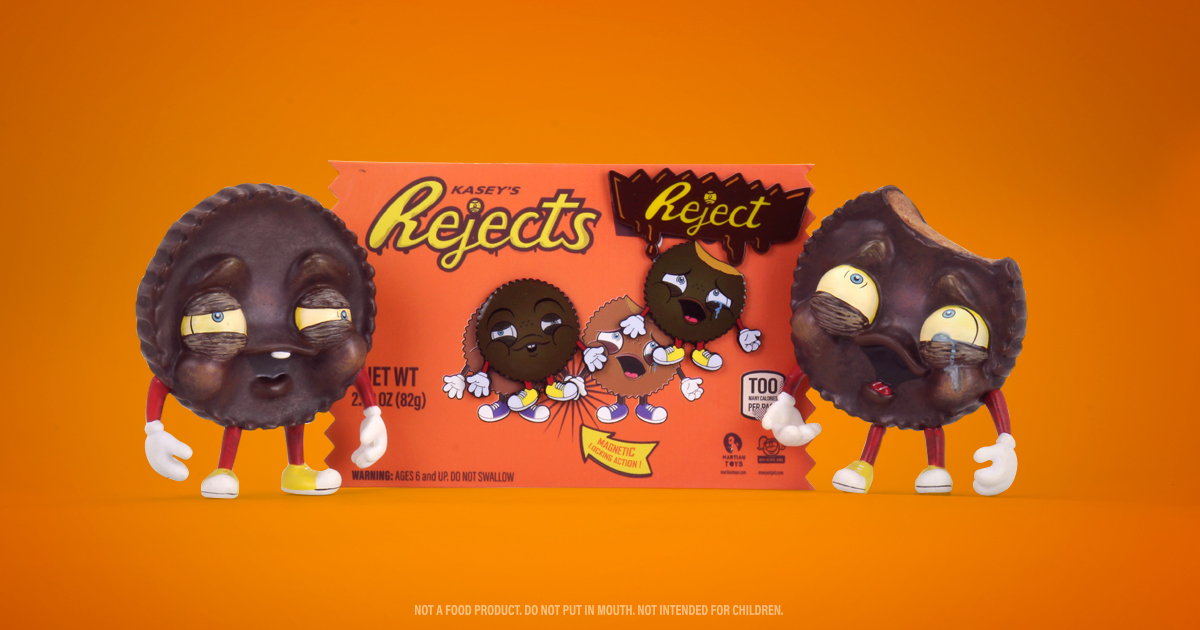 Q & A with Toy Designer One-Eyed Girl AKA Kasey Tararuj on release of The Rejects - Dark Chocolate Edition on Kidrobot.com. "I've been paralyzed and in a wheelchair for almost 20 years and I spent so much of that time creating all this weird, emotional art to help deal with it. I got to a point where that got old and making these silly characters was way more therapeutic than trying to put my feelings into a painting. So now I make my little guys to make myself laugh or smile and hope that it does the same for others." -One-Eyed Girl AKA Kasey Tararuj
The post Q & A with Toy Designer One-Eyed Girl AKA Kasey Tararuj appeared first on Kidrobot Blog.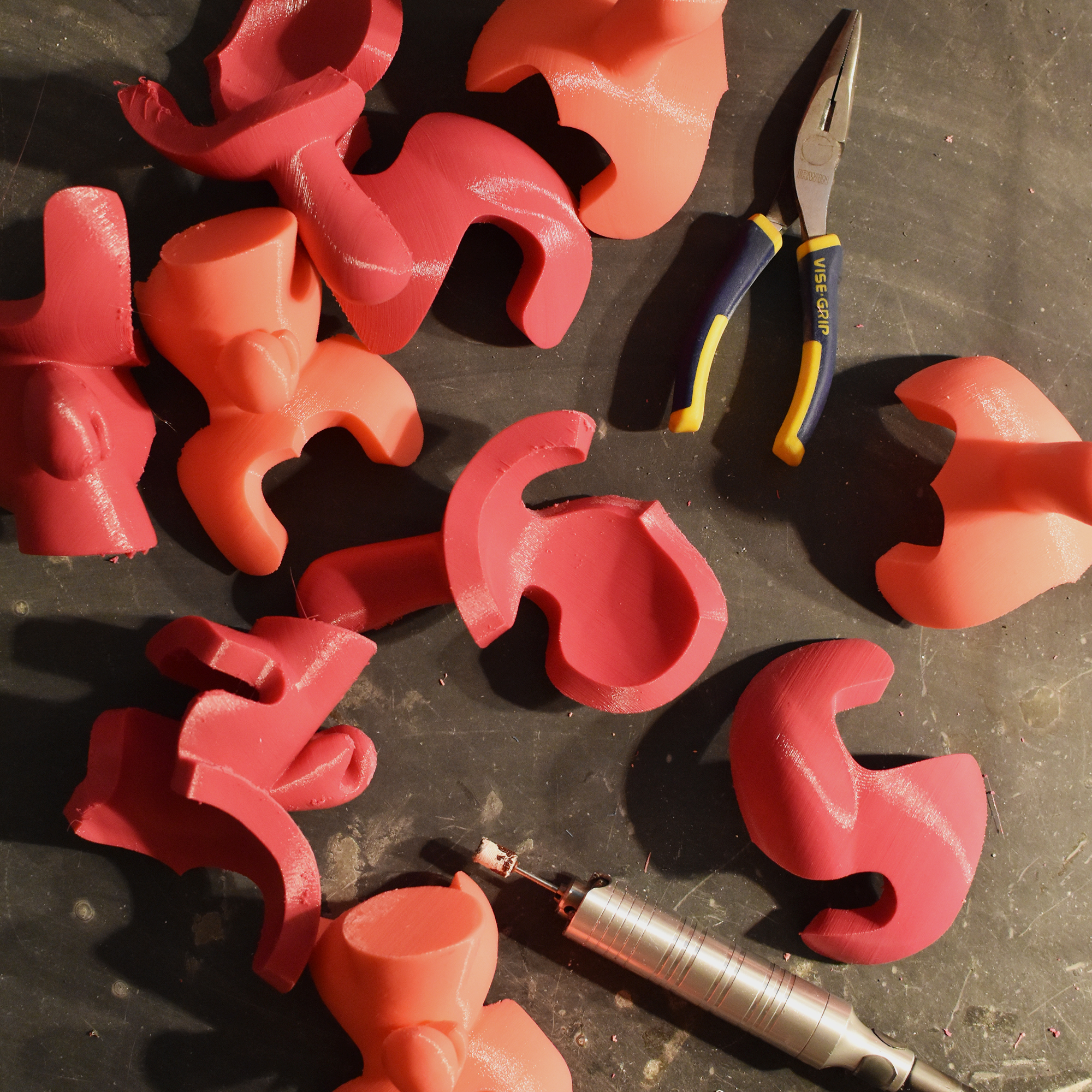 A few years ago, a member of the Kidrobot team met architect and Locknesters founder Fleet Hower at a trade show. At this show, Locknesters was introducing BEAR, their first three-dimensional puzzle bear figure...
The post The Story Behind the Locknester Puzzle Dunny & How They Are Made appeared first on Kidrobot Blog.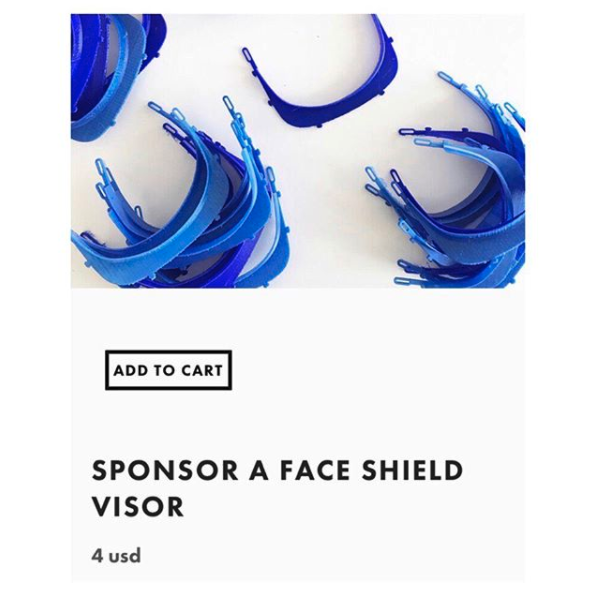 Fleet Hower of LOCKNESTERS has temporarily converted their New York-based studio from the production of art decor items like the Puzzle Dunny to the production of face shield visors for health care workers due to the COVID-19 outbreak.
The post LOCKNESTERS CREATING FACE SHIELDS FOR COVID-19 HEALTH CARE WORKERS appeared first on Kidrobot Blog.