NEW Happy Labbit Christmas Tree Ornaments Available Now!
   Here is another happy post from our friend Chris Holt aka The Toy Viking on the new Happy Labbit 5-Pack Ornaments! There's nothing better than adding something new to your holiday traditions and Kidrobot is here to help with this five pack of Labbit ornaments.  One tradition I started with my family is setting up the Christmas tree in our basement because we have a cat that has a problem with eating everything he can get his paws on.  Once he ate an entire shirt sleeve and we had to take him to the emergency vet to get his insides lubed and have the partially digested garment retrieved.  We tested him with the tree once and he immediately tried to supplement his dinner with its artificial branches, so now it is under lock and key throughout Christmas.  Those stop motion animated specials never deal with real world problems like that.
   If your house is absent of critters trying to devour your decorations then Frank Kozik's little bun buns are the perfect way to make your tree unforgettable.  Unlike your kids, you don't have to pick your favorite because all five are awesome and all five come packaged together! There's even a Krampus one that will open the door for you to throw down all of your worldly knowledge on anyone who will listen.  Just because Uncle Jeff doesn't hear so well, doesn't mean he doesn't find your stories fascinating.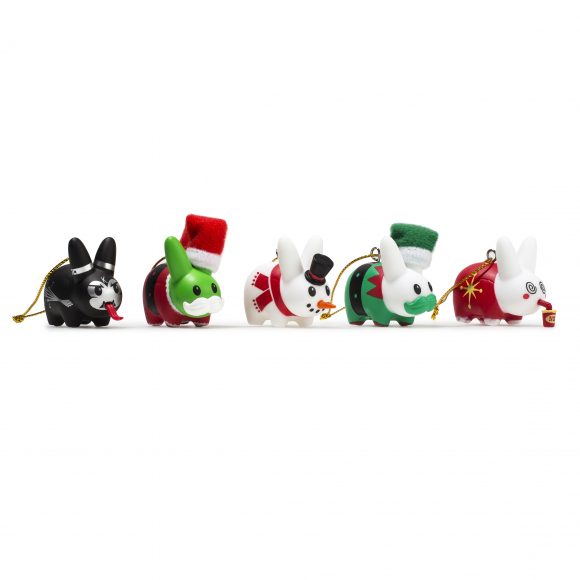 The post NEW Happy Labbit Christmas Tree Ornaments Available Now! appeared first on Kidrobot Blog.
---
Also in Kidrobot Blog: Art, Design & Pop Culture | Kidrobot.com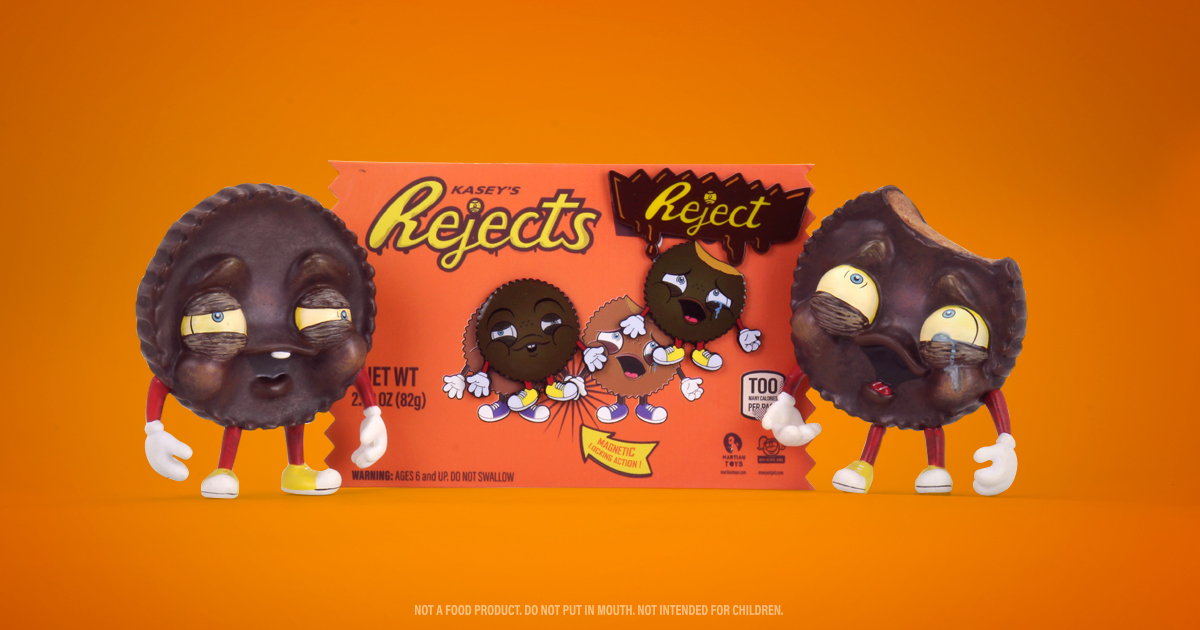 Q & A with Toy Designer One-Eyed Girl AKA Kasey Tararuj on release of The Rejects - Dark Chocolate Edition on Kidrobot.com. "I've been paralyzed and in a wheelchair for almost 20 years and I spent so much of that time creating all this weird, emotional art to help deal with it. I got to a point where that got old and making these silly characters was way more therapeutic than trying to put my feelings into a painting. So now I make my little guys to make myself laugh or smile and hope that it does the same for others." -One-Eyed Girl AKA Kasey Tararuj
The post Q & A with Toy Designer One-Eyed Girl AKA Kasey Tararuj appeared first on Kidrobot Blog.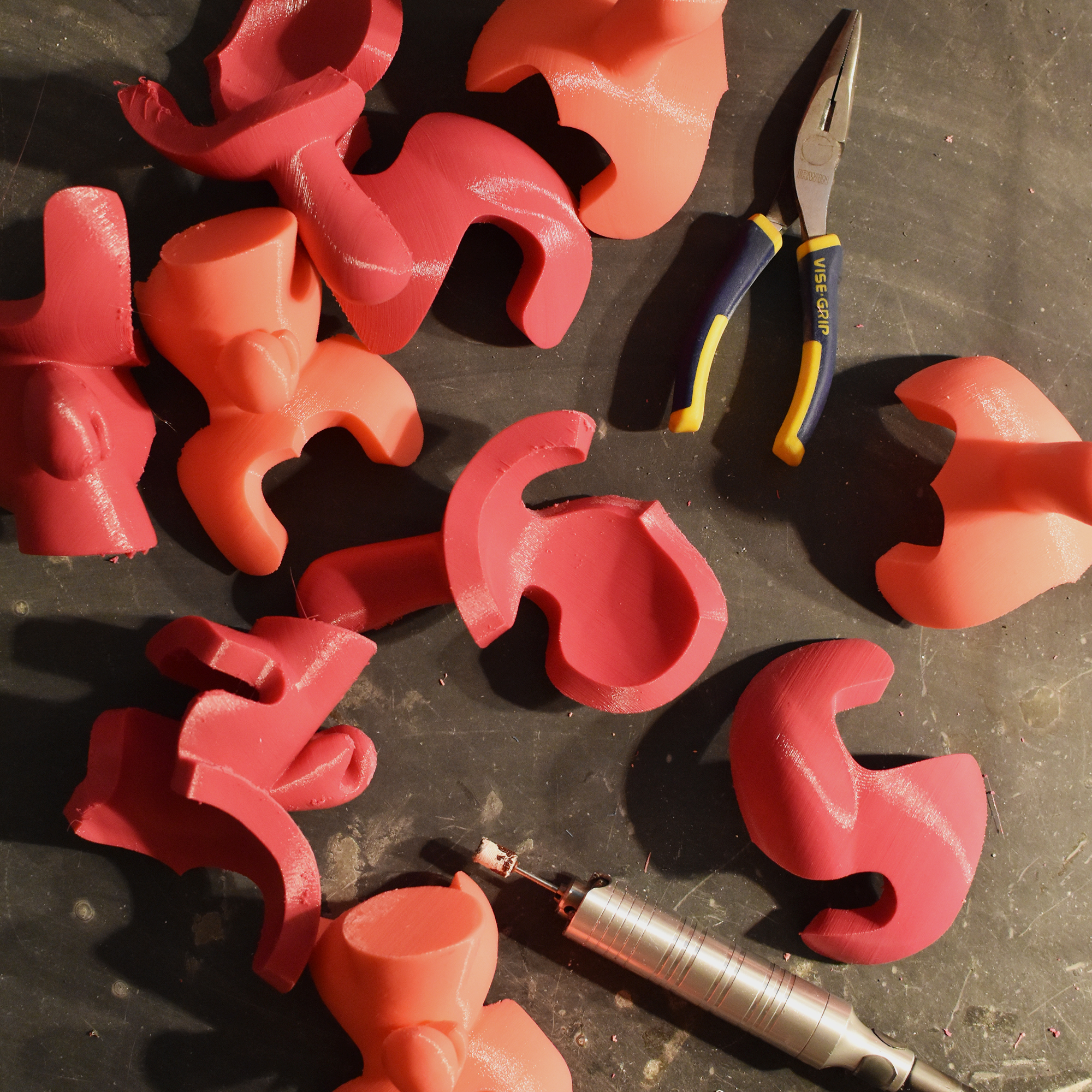 A few years ago, a member of the Kidrobot team met architect and Locknesters founder Fleet Hower at a trade show. At this show, Locknesters was introducing BEAR, their first three-dimensional puzzle bear figure...
The post The Story Behind the Locknester Puzzle Dunny & How They Are Made appeared first on Kidrobot Blog.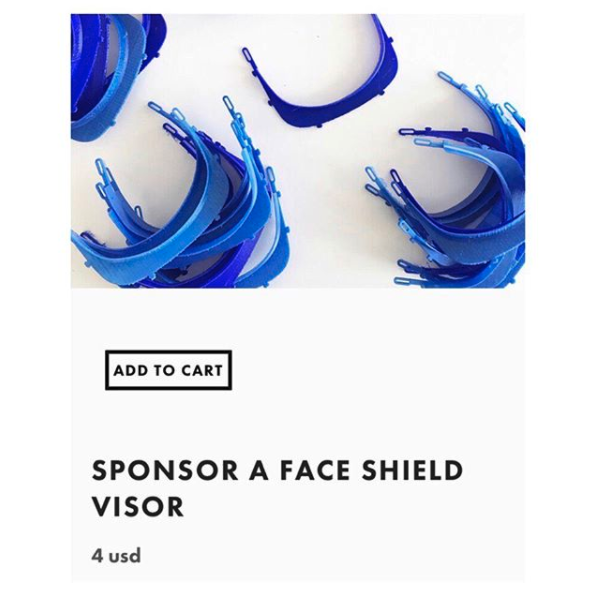 Fleet Hower of LOCKNESTERS has temporarily converted their New York-based studio from the production of art decor items like the Puzzle Dunny to the production of face shield visors for health care workers due to the COVID-19 outbreak.
The post LOCKNESTERS CREATING FACE SHIELDS FOR COVID-19 HEALTH CARE WORKERS appeared first on Kidrobot Blog.