NEW Andy Warhol x Kidrobot Can Mini Series Available NOW!
Pop, art, vinyl…. this guy knows it all and this time Chris Holt, aka The Toy Viking is here to tell you about our new release of the Andy Warhol Blind Box Series released today on www.kidrobot.com!
Sadly, roadside attractions are becoming a thing of the past, but Kidrobot has just made it possible for you to create your very own with this Andy Warhol blind box mini series.  In the spirit of hotels shaped liked elephants and vegetables that look like celebrities, you could now open the world's smallest art museum by filling it with these objects.  All you would need is a doll house, a bunch of these soup cans that contain plastic and plush versions of Andy's iconic work, a bit of advertising and you'll have people coming from all over to partake in the experience.  Now would be a great time to make nice with your neighbors so you can utilize their front yards for parking.  I'm sure they'll be cool about it.
The other great thing about these is that the cans are just as displayable as the amazing items they  contain.  How many times do you go to the store, buy anything, and are excited to not throw the packaging in the trash?  Not only are you saving the environment but you've got a ton of new ways to elevate (literally and in a design sense) your toy shelf.  Use em as an awesome back drop or raise your favorite figures above the others.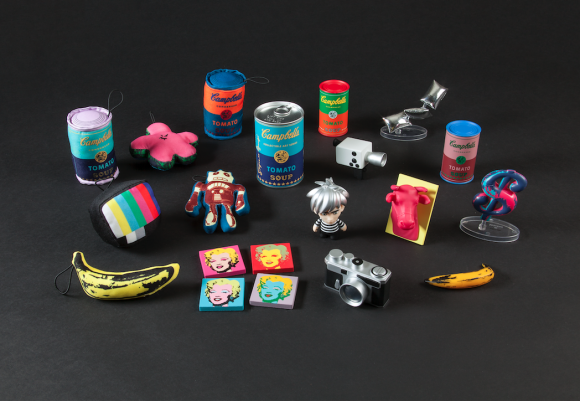 Pick up a few right now from www.kidrobot.com.  
The post NEW Andy Warhol x Kidrobot Can Mini Series Available NOW! appeared first on Kidrobot Blog.
---
Also in Kidrobot Blog: Art, Design & Pop Culture | Kidrobot.com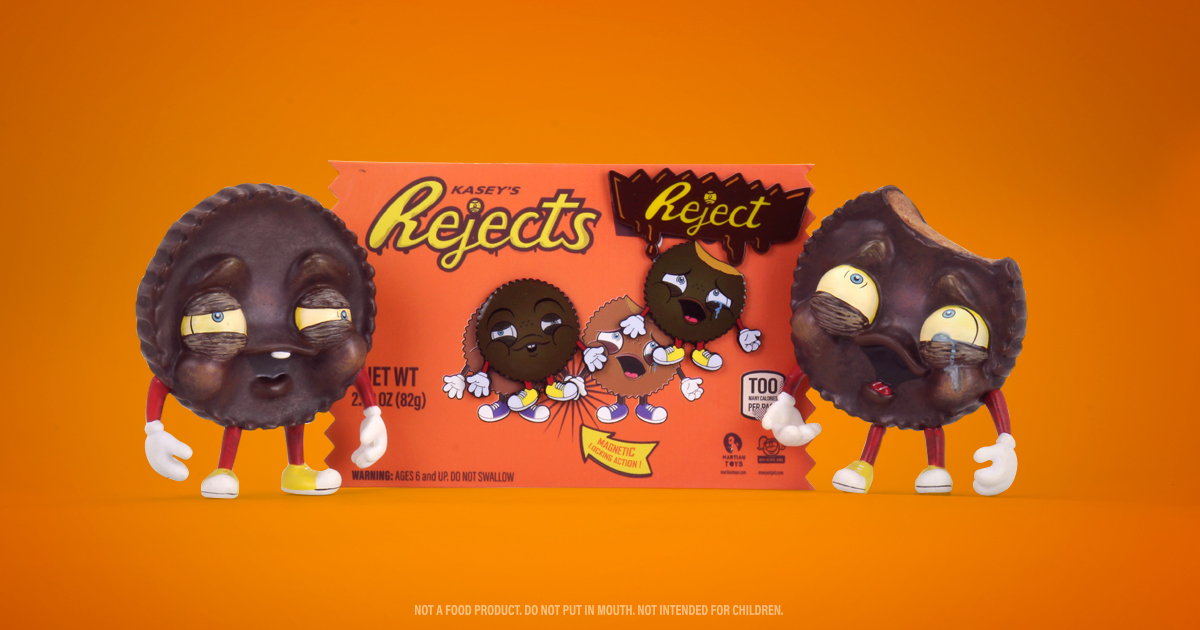 Q & A with Toy Designer One-Eyed Girl AKA Kasey Tararuj on release of The Rejects - Dark Chocolate Edition on Kidrobot.com. "I've been paralyzed and in a wheelchair for almost 20 years and I spent so much of that time creating all this weird, emotional art to help deal with it. I got to a point where that got old and making these silly characters was way more therapeutic than trying to put my feelings into a painting. So now I make my little guys to make myself laugh or smile and hope that it does the same for others." -One-Eyed Girl AKA Kasey Tararuj
The post Q & A with Toy Designer One-Eyed Girl AKA Kasey Tararuj appeared first on Kidrobot Blog.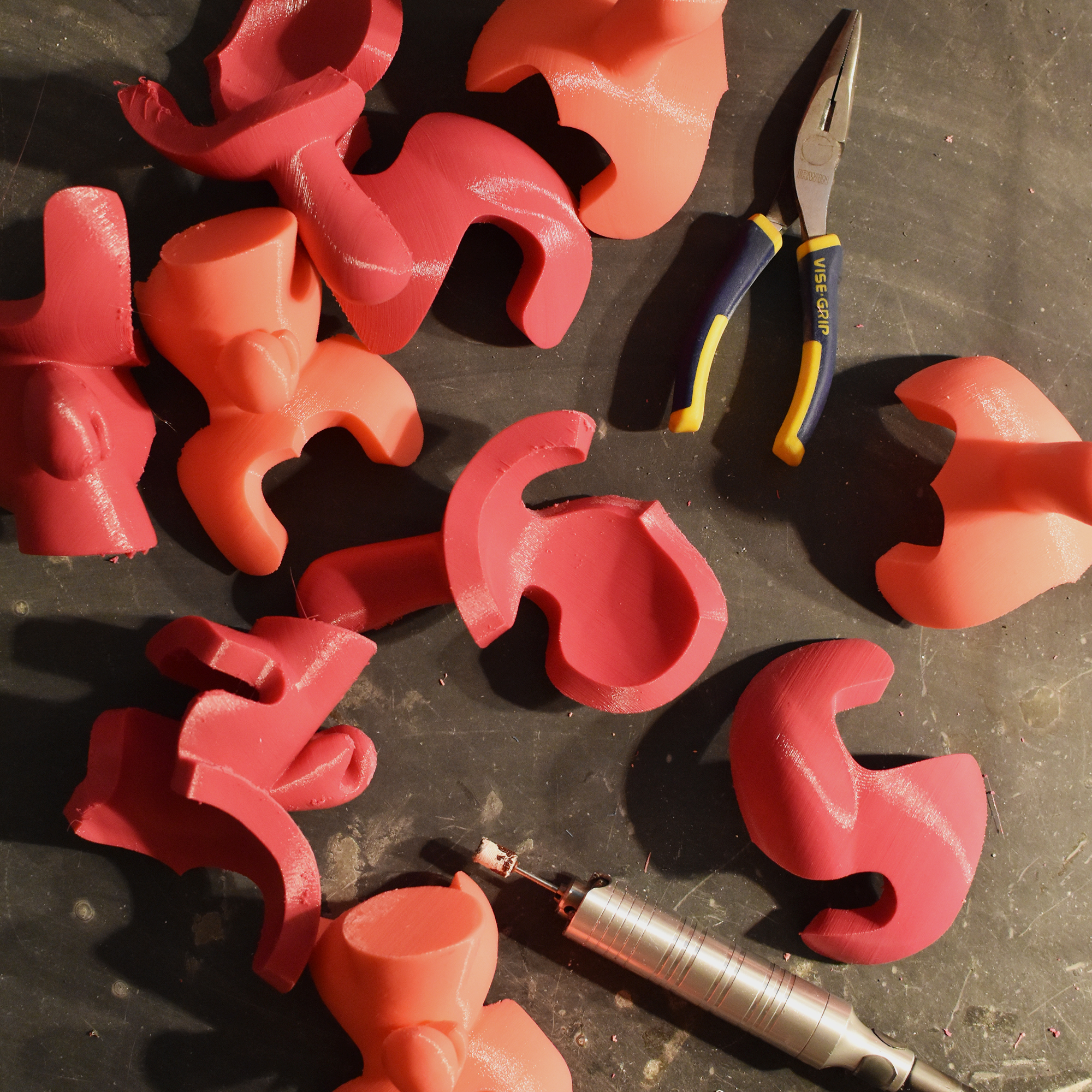 A few years ago, a member of the Kidrobot team met architect and Locknesters founder Fleet Hower at a trade show. At this show, Locknesters was introducing BEAR, their first three-dimensional puzzle bear figure...
The post The Story Behind the Locknester Puzzle Dunny & How They Are Made appeared first on Kidrobot Blog.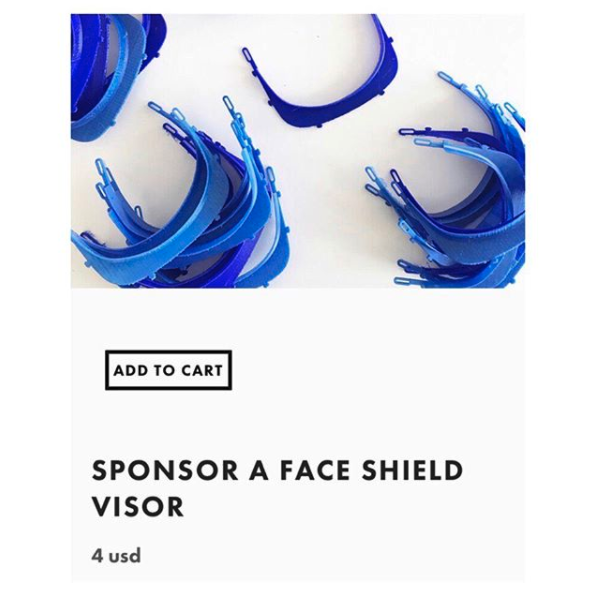 Fleet Hower of LOCKNESTERS has temporarily converted their New York-based studio from the production of art decor items like the Puzzle Dunny to the production of face shield visors for health care workers due to the COVID-19 outbreak.
The post LOCKNESTERS CREATING FACE SHIELDS FOR COVID-19 HEALTH CARE WORKERS appeared first on Kidrobot Blog.