April 16, 2017
Labbit Appreciation Week: Spring Littons
 We take a moment with our favorite guy Chris Holt aka The Toy Viking to discuss the last day of Kidrobot's Labbit Appreciation Week.
I knew this day would come but I can't believe it's actually here.  No, not Easter, I'm talking about the last day of Kidrobot's Labbit Appreciation Week.  Tomorrow we will all have to go back to our normal lives, if we can even remember what they were, and we'll have to rely on the precious memories we made until we do it all again next year.  But let us not be sad, and instead bask in the joy that are these Spring Littons.  These are of course the adorable offspring of the adult Labbits and if that wasn't enough they've dressed themselves up as their favorite animals.  My entire body hurts with how much I love these.  Like, they should come with trigger warnings to let you know they are packed with so much cuteness that you may actually explode because you can't handle it.  That may be a bit of an exaggeration, but it's not stopping me from covering my stuff in plastic just in case.
    There are six different ones to choose from, but picking just one would be like trying to pick your favorite child, which I'm told is something that you shouldn't do or at least verbalize.  And there's no better time than during the final day of Labbit Appreciation Week to add them to your collection.  You won't have to search for savings like an Easter egg hunt, because the super secret discount code on these babies is not so secret at all.  We did find it in the grass behind the building in a little plastic egg along with some half-eaten chocolate but don't worry, we washed the code off before posting it here.  Littons are cute, germs are not.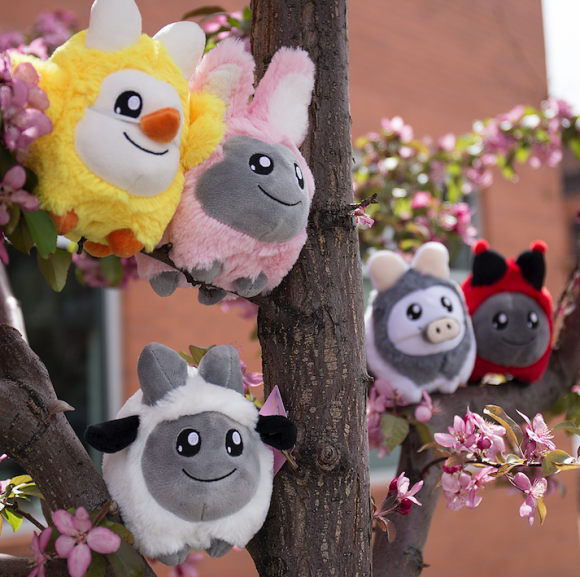 The post Labbit Appreciation Week: Spring Littons appeared first on Kidrobot Blog.