April 27, 2018
Kono The Yeti 8″ Dunny By Squink Online Now!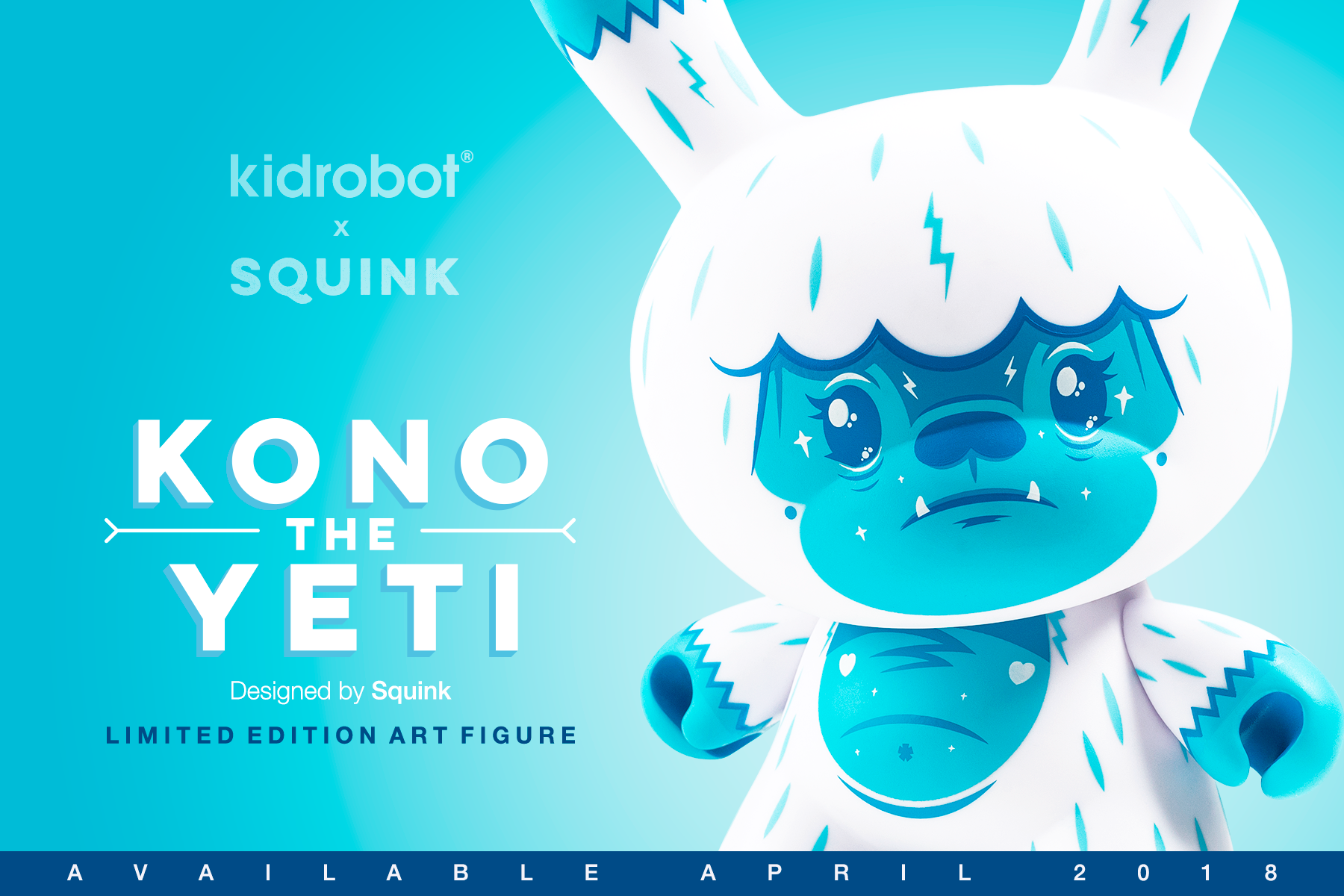 The snow has melted off the mountains and Kono Yeti is now able to wonder about in the trees and online to www.Kidrobot.com. Here is another awesome release blog about the new 8-inch Kono the Yeti Dunny by Squink by our good friend Chris Holt aka The Toy Viking!
I felt a little bad that Squink's 8 inch Dunny release with Kidrobot happened after spring decided to finally arrive. The once mountainous snow banks that interrupted the landscape have melted into oblivion, and the bitter cold winds have lost their sense of urgency and become gentle breezes.  Life has sprouted from the previously frozen tundra to create a menagerie of color that would be foreign to a yeti.  Wanting him to feel more at home I did the only thing that made sense at the time:  I took him to the frozen foods section of my local grocery store.
Unfortunately his expression didn't change, possibly because he is not a fan of mixed vegetables, but that of my fellow shoppers sure did.  And that of the store manager, who said impromptu photo shoots in their freezer case were seriously frowned upon.  Or he might have said I'm going to need you to leave before I call the police, it was hard to pay attention while I was trying to get the perfect shot.  It's called art, Barry.  Look it up!
Of course you've seen this Yeti as part of The Wild Ones Dunny series earlier this year, but now he's been supersized in three different color schemes to choose from.  The rarest of all is the pink one you see here, which is an exclusive to Kidrobot and limited to only 200 pieces.  That's less than the amount of actual yeti sightings people claim each year.  The blue and the mono edition are more easily found, but just as desirable.  This Dunny perfectly captures Squink's signature style and it's lack of sculpted details recalls the early days of the platform.  And just look at that face!  I would but I keep staring at his heart shaped abominable snowman nipples.  Moving on.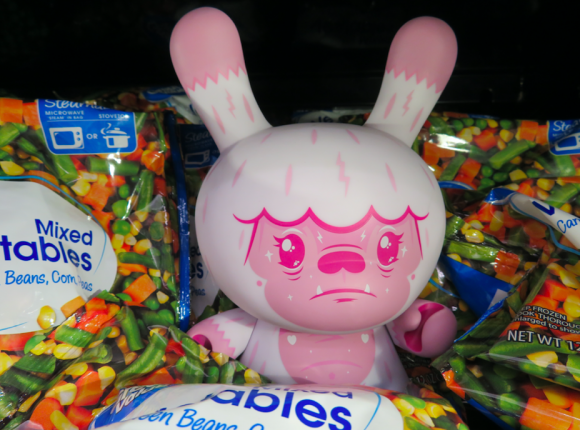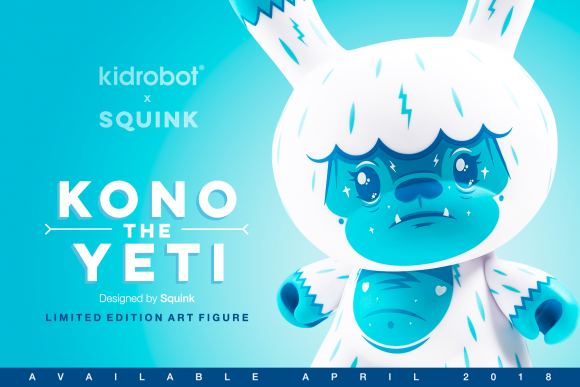 Available now at www.kidrobot.com to bring a bit of the frozen wilds into your collection.
The post Kono The Yeti 8″ Dunny By Squink Online Now! appeared first on Kidrobot Blog.