Kidrobot X The Mechtorians Mini Art Figure Series by Dok A Online Now!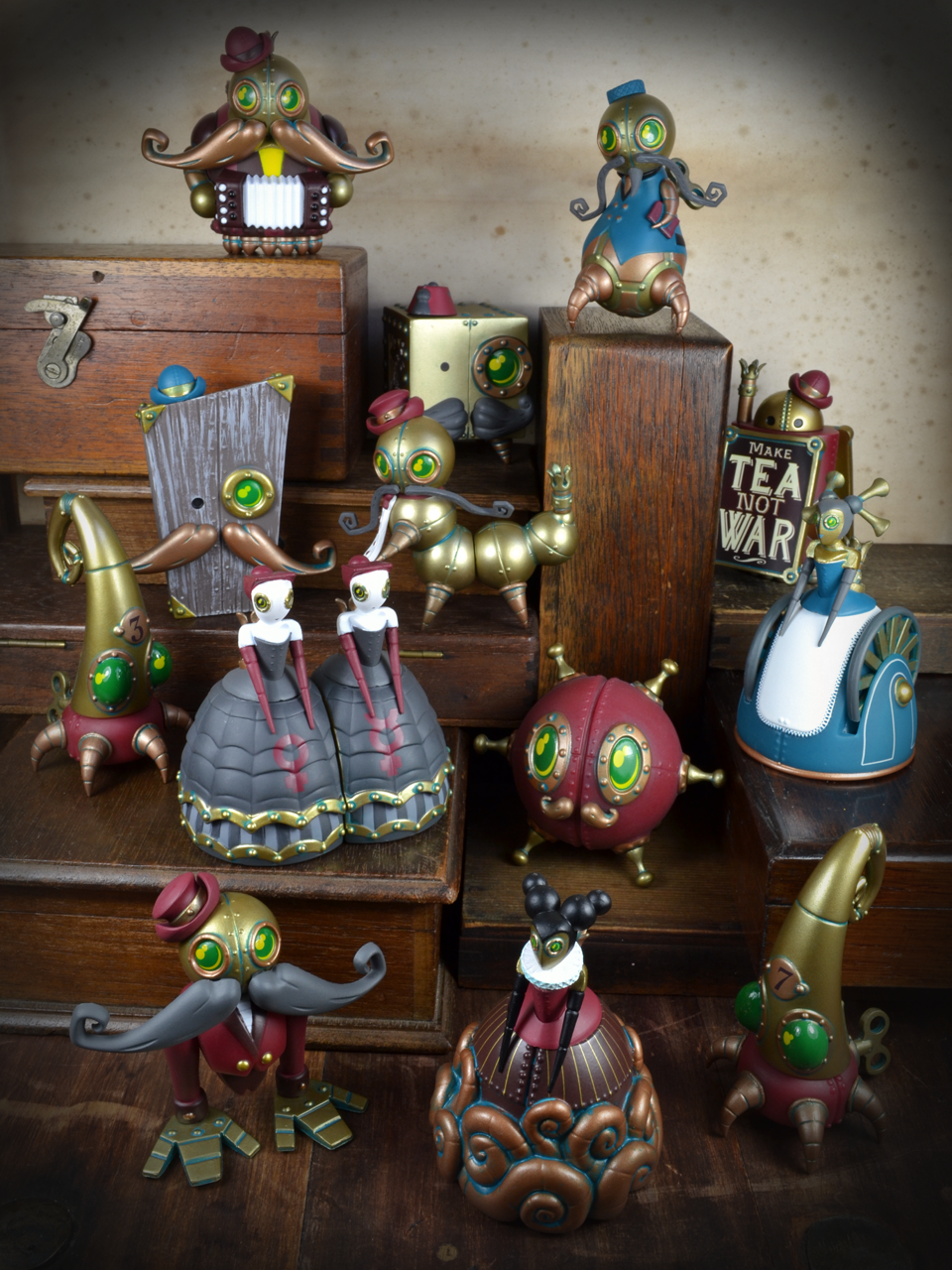 They are so small and curious! They are smart little robots sent to another stationary planet to assist in the ending of the world… here to talk a little more about the Kidrobot x Dok A Mechtorians Art Vinyl Mini Series is our very good friend, Chris Holt aka The Toy Viking! 
    The Victorian Era is one of my favorites in history, so when it comes across my desk that Kidrobot and Doktor A are releasing a series called the Mechtorians, I am instantly interested. During that era there were great advances in medicine, manufacturing, the arts, and the esoteric, with seances becoming a popular thing to do on a Saturday night.  I'm not trying to invite and ghosts into my house because I already have enough beings that aren't helping out with the mortgage, so I'll just stick to watching tv.  For whatever reasons I can't get my cats on board with being internet famous, so any spirits that are interested in haunting me are gonna have to wait until we get that going.        Now imagine the opulence , the grandiosity, the curiosity of that time period as lived by robots rather than humans. Doktor A has made quit the career doing just that, breaking the confines of mere steampunk to offer us something new and far more imaginative via his extensive range of custom and production toys.  His Mechtorians series features a cast of characters with back stories as rich as their meticulous designs. Kidrobot has been posting their individual bios all week on Instagram, and each character has been so fully realized they could have been ripped from the pages of a classic novel.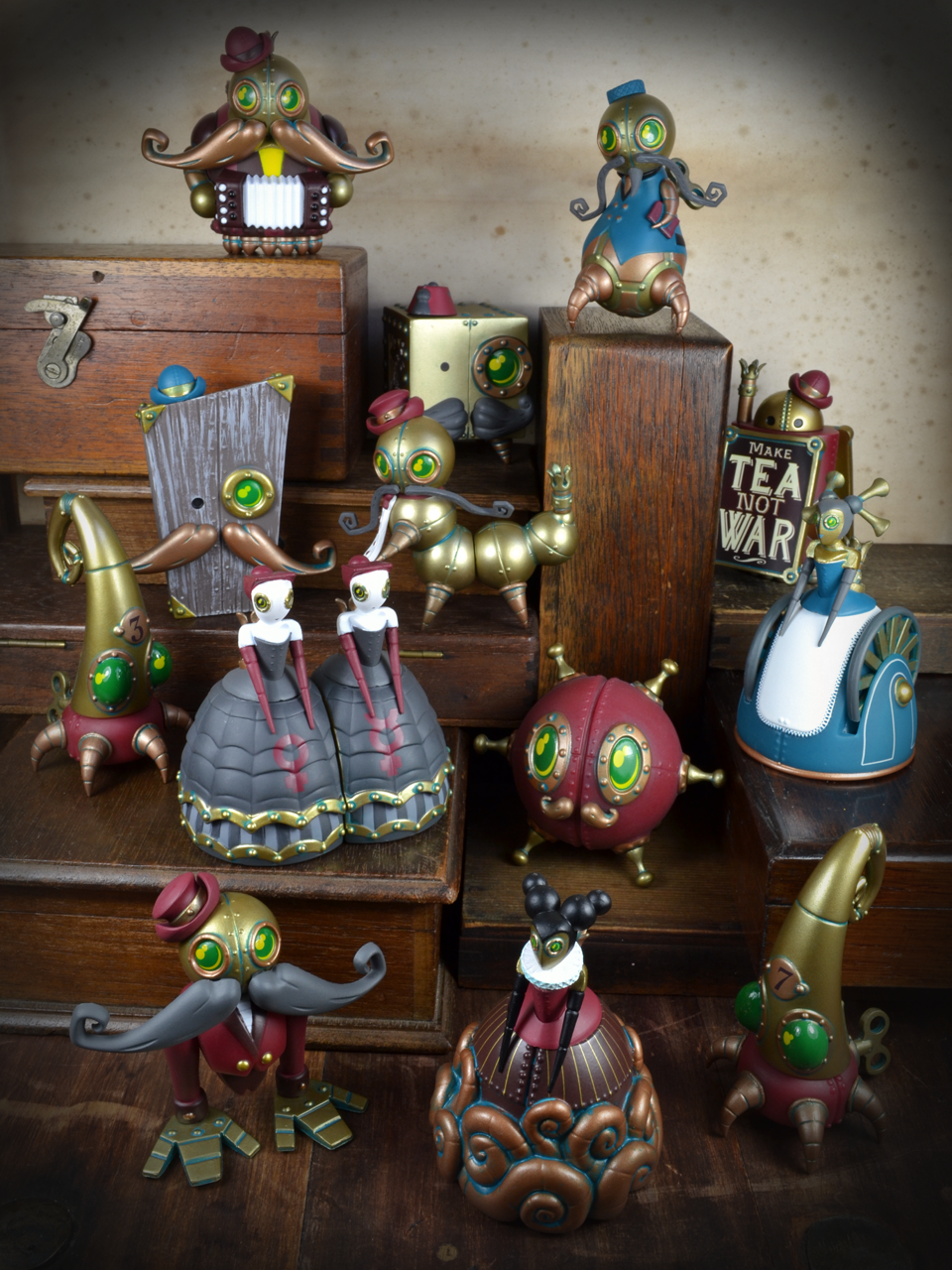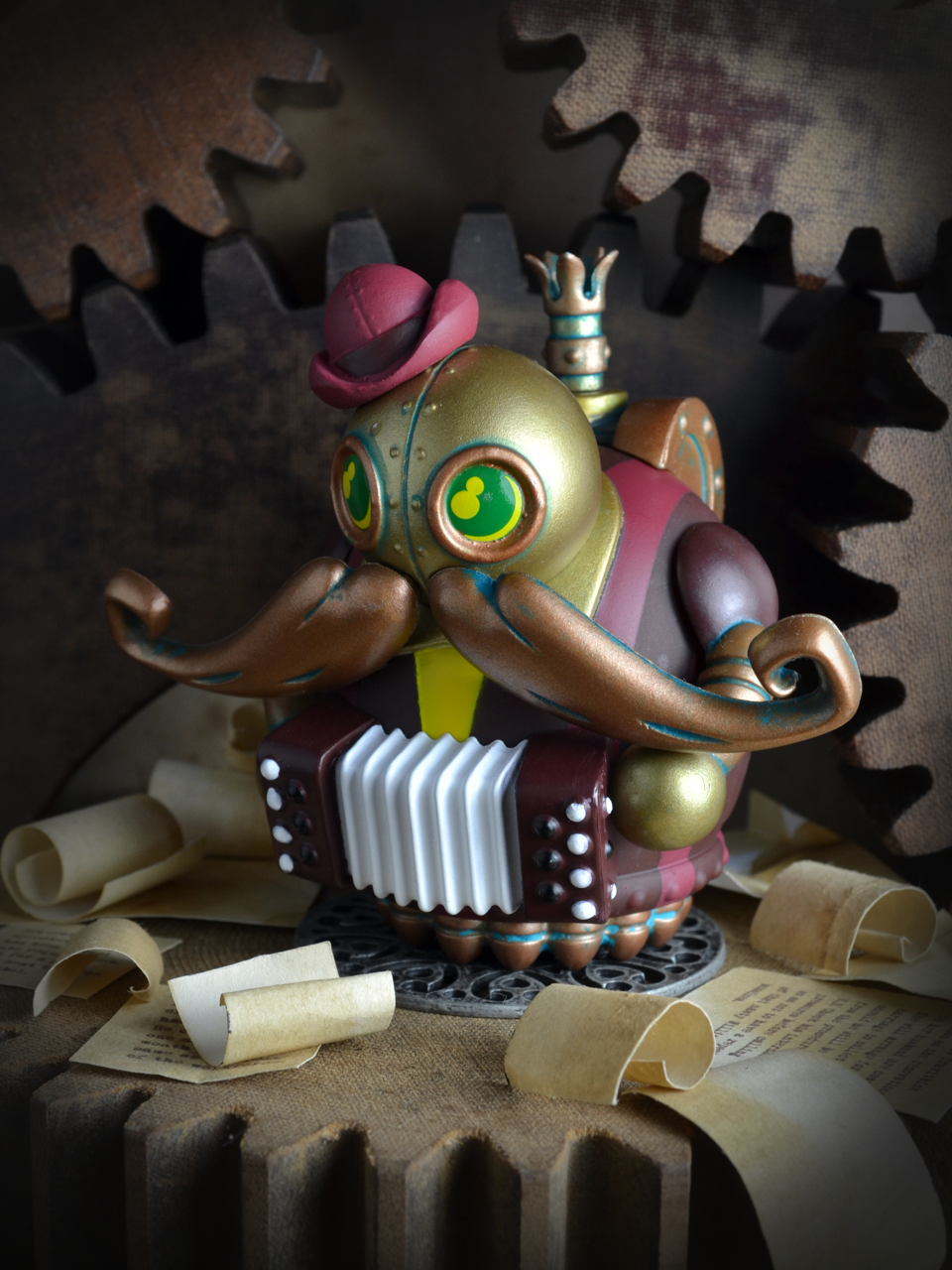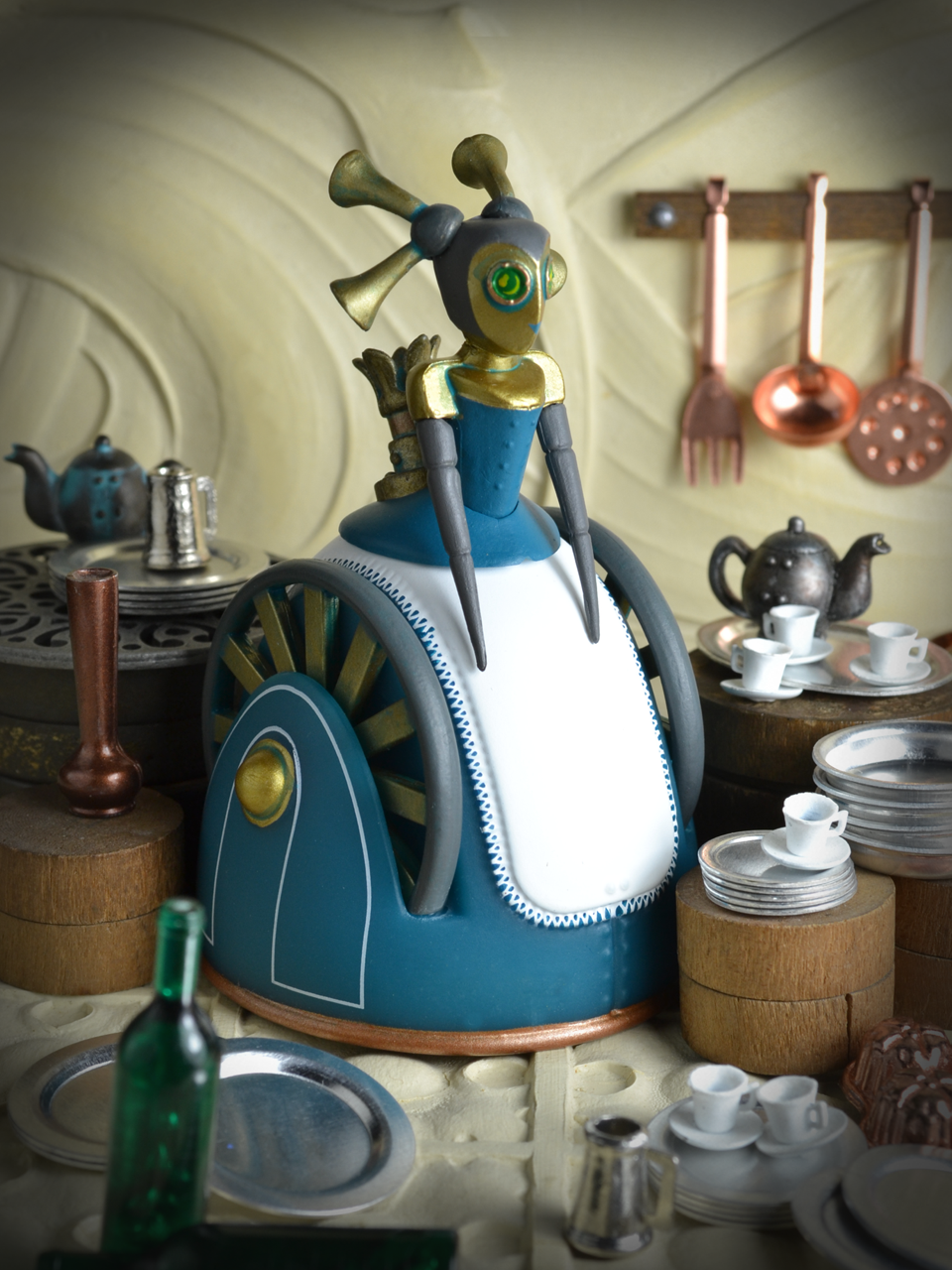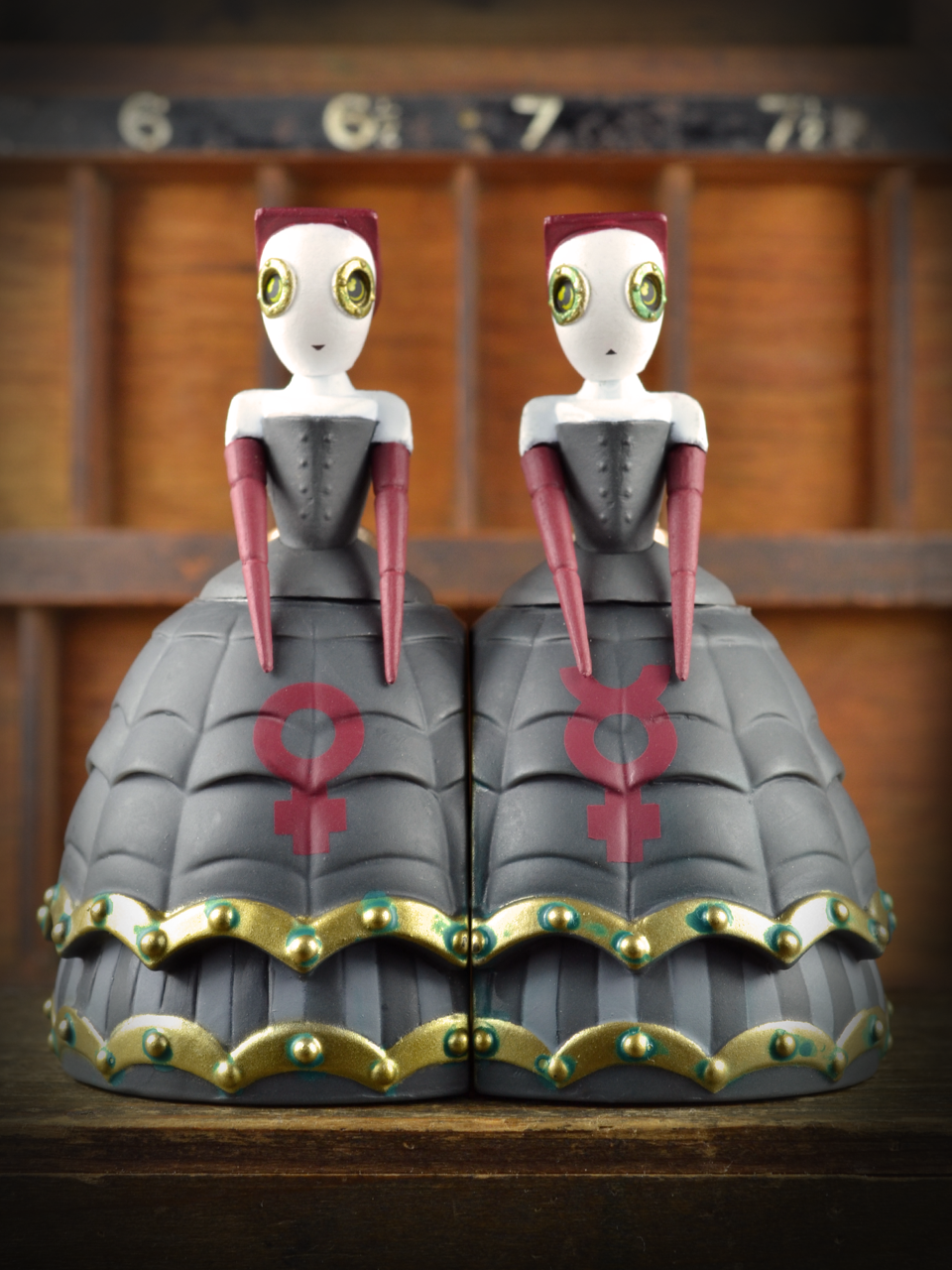 The denizens of Mechtoria are each sold blind box style, because our world needs more mysteries. They are available now by visiting www.kidrobot.com.  
The post Kidrobot X The Mechtorians Mini Art Figure Series by Dok A Online Now! appeared first on Kidrobot Blog.
---
Also in Kidrobot Blog: Art, Design & Pop Culture | Kidrobot.com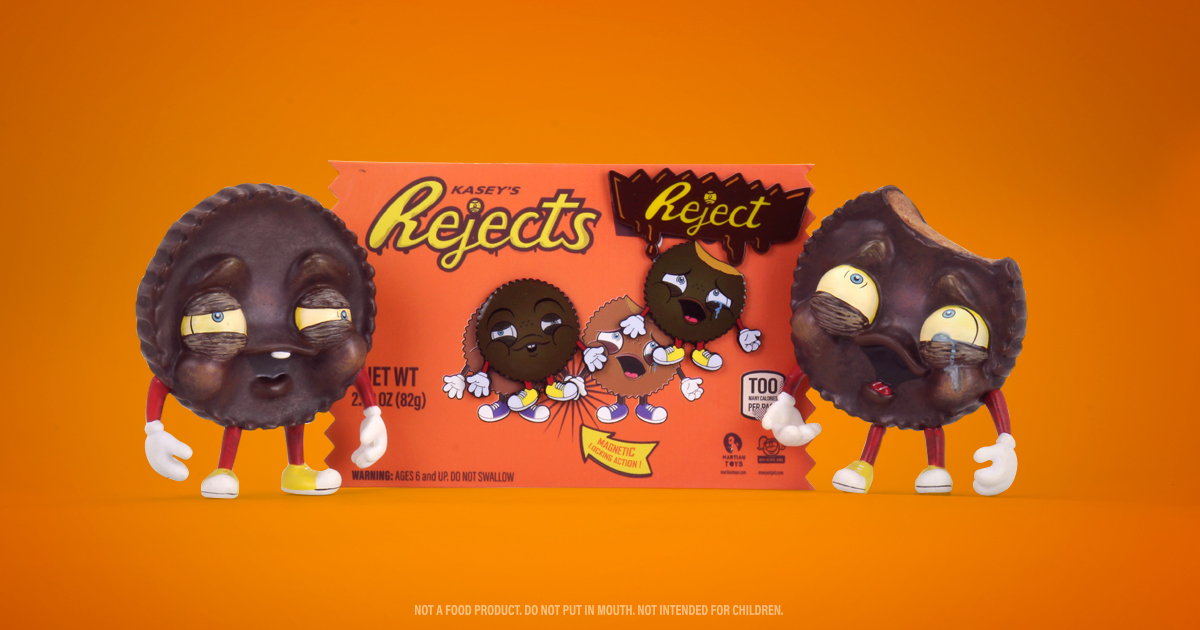 Q & A with Toy Designer One-Eyed Girl AKA Kasey Tararuj on release of The Rejects - Dark Chocolate Edition on Kidrobot.com. "I've been paralyzed and in a wheelchair for almost 20 years and I spent so much of that time creating all this weird, emotional art to help deal with it. I got to a point where that got old and making these silly characters was way more therapeutic than trying to put my feelings into a painting. So now I make my little guys to make myself laugh or smile and hope that it does the same for others." -One-Eyed Girl AKA Kasey Tararuj
The post Q & A with Toy Designer One-Eyed Girl AKA Kasey Tararuj appeared first on Kidrobot Blog.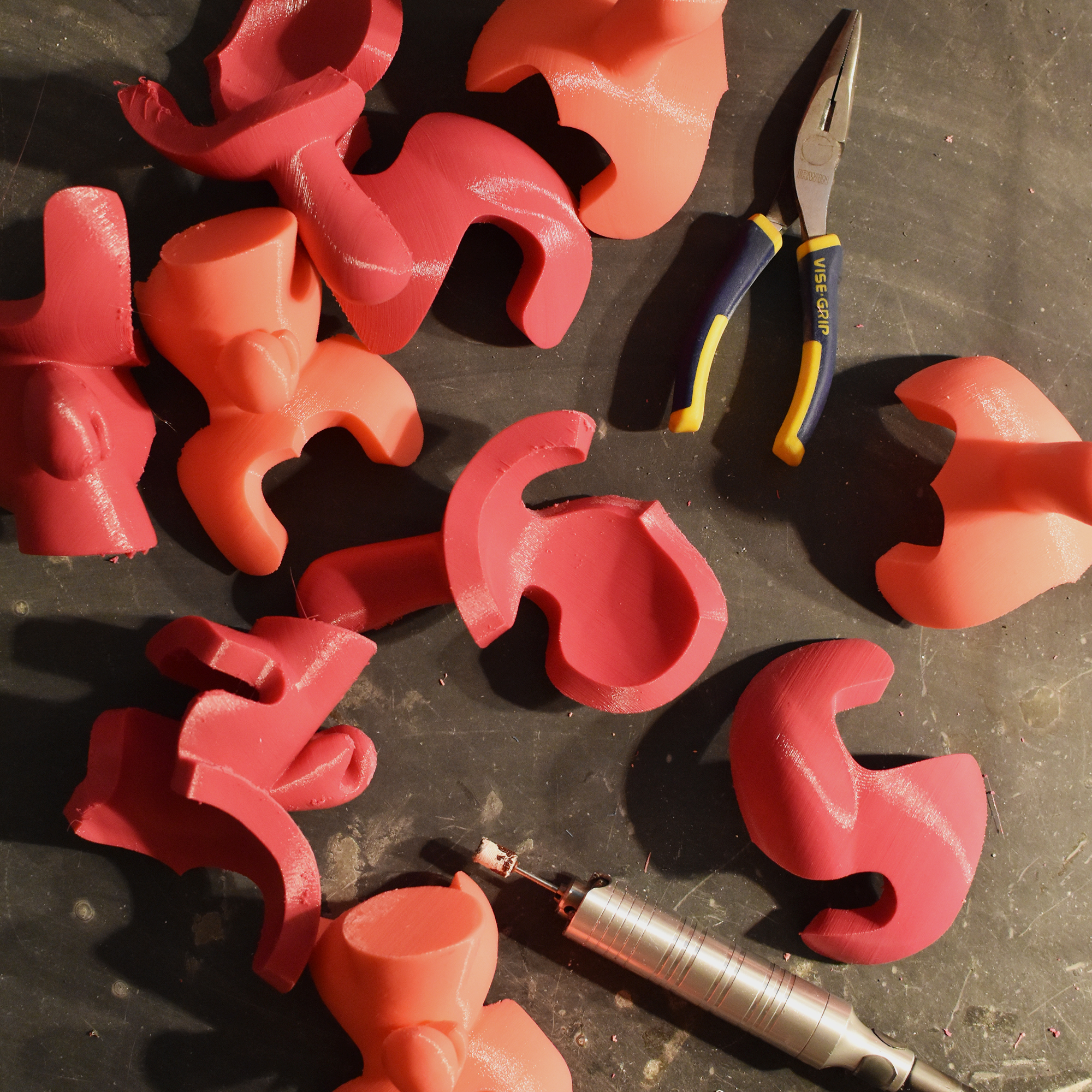 A few years ago, a member of the Kidrobot team met architect and Locknesters founder Fleet Hower at a trade show. At this show, Locknesters was introducing BEAR, their first three-dimensional puzzle bear figure...
The post The Story Behind the Locknester Puzzle Dunny & How They Are Made appeared first on Kidrobot Blog.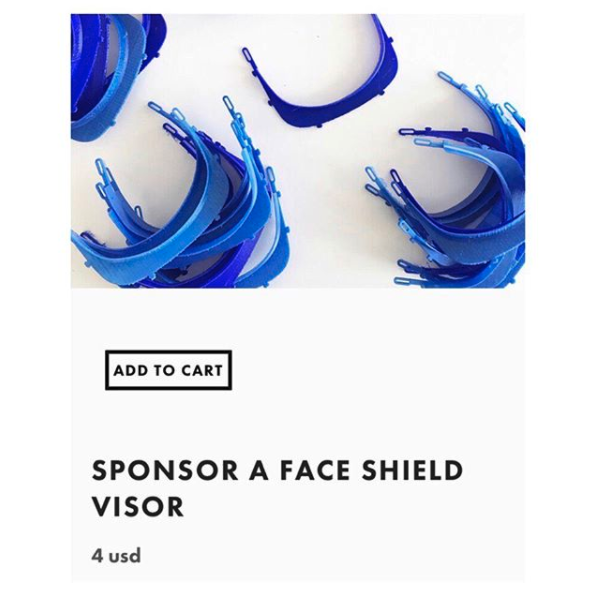 Fleet Hower of LOCKNESTERS has temporarily converted their New York-based studio from the production of art decor items like the Puzzle Dunny to the production of face shield visors for health care workers due to the COVID-19 outbreak.
The post LOCKNESTERS CREATING FACE SHIELDS FOR COVID-19 HEALTH CARE WORKERS appeared first on Kidrobot Blog.