Kidrobot x San Diego Comic Con 2018: A Recap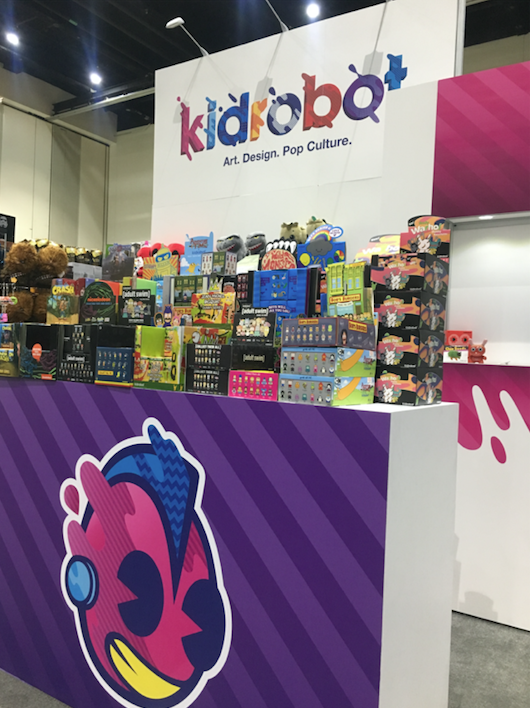 San Diego Comic Con International is the largest event that Kidrobot participates in each year. This year we were thrilled to have a new location for the Kidrobot booth #5145 so we could see all the smiling faces as they passed through the main aisle. Let's reminisce on Kidrobot x San Diego Comic Con 2018!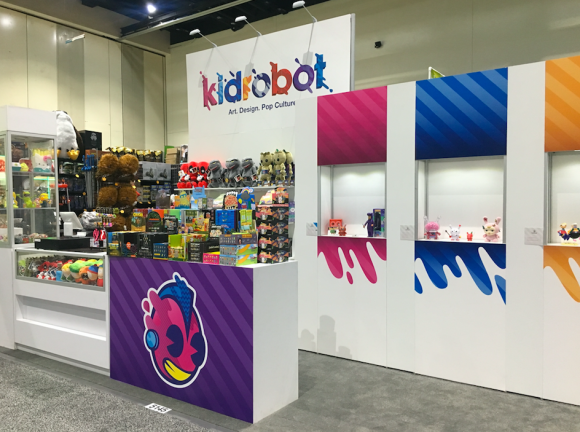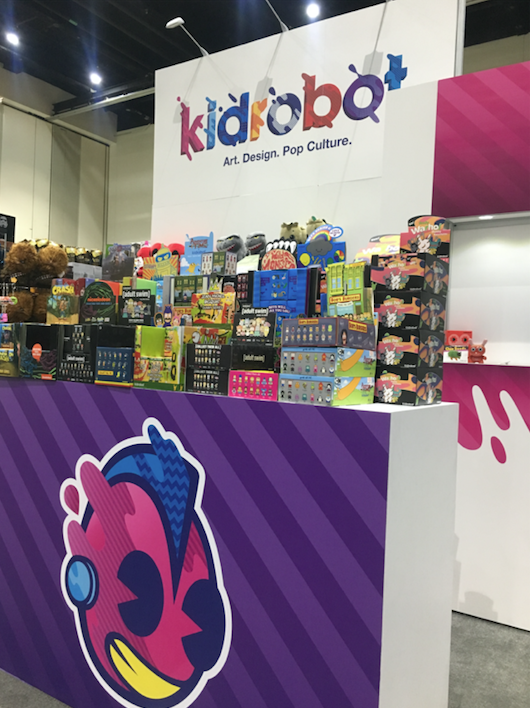 The first item to sell out….. 
Kidrobot x Adventure Time BMO Medium Figure
We can't say that we are super surprised that the Kidrobot x Adventure Time BMO was one of the first figures to sell out this year at SDCC 2018. The items design follows the direct look and comes from the incredibly popular show, Adventure Time. If you are a die hard Adventure Time fan or someone you know might be you can still purchase the item here.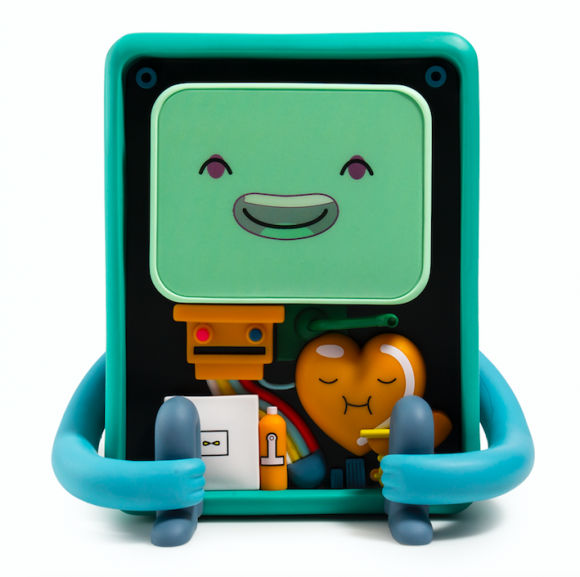 The Bob's Burgers Bobcephala SDCC Exclusive Art Figure
Weighing in at 8″ in height, this figure saved the day bringing a new, fresh, SDCC x Kidrobot exclusive to the table for people to get excited about! Dressed in a purple made for royalty, this SDCC exclusive was a fan favorite throughout the entire show!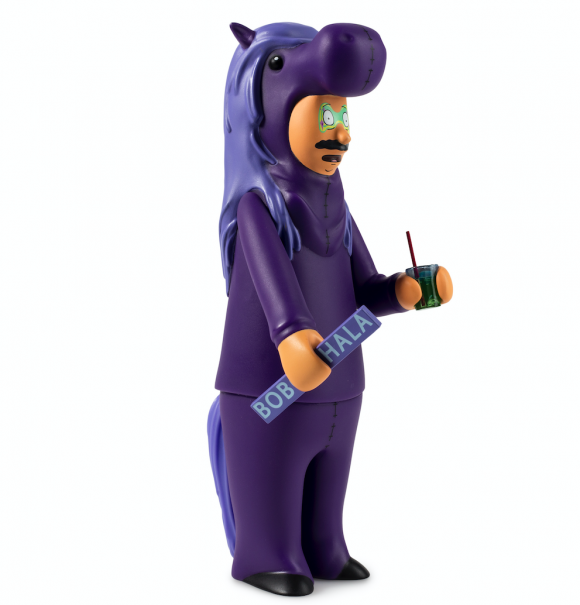 Cast of Bob's Burgers signs and meets fans at the Kidrobot booth #5145 
On Friday, July 20th at 3:15pm the cast of Bob's Burgers came by the Kidrobot booth to sign your favorite Kidrobot x Bob's Burgers items and meet some of the rabid Bob's Burgers fans! Only there for a short 20 minutes, it was exciting to see everyone with their GID Kuchi Kopi's being autographed by Bobs Burgers voice actors: Kristen Schaal, John Roberts, Dan Mintz, Eugene Mirman, Larry Murphy, David Herman and series creator Loren Bouchard.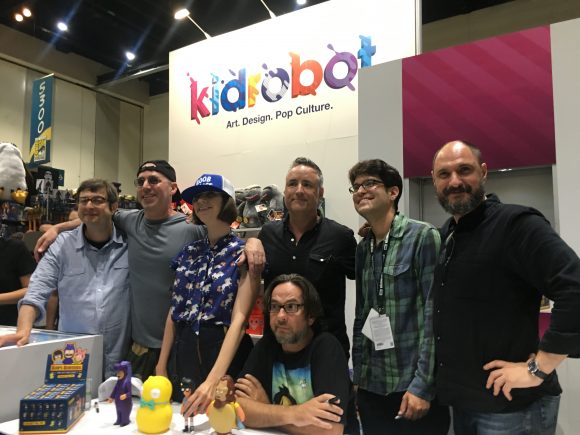 The Kidrobot x Scott Tolleson x Spanky Stokes City Crytpid Dunny Hunt! 
With the upcoming release on Friday, July 27th of the new Kidrobot City Cryptid Dunny Art Figure Mini Series  on www.kidrobot.com and specialty stores world-wide, we thought it would be fun to get San Diego on a DUNNY HUNT!  While at this years San Diego Comic Con, City Cryptid series curator and artist Scott Tolleson, alongside official blog writer (and friend) Spanky Stokes hid never before seen City Cryptid sample Dunny art figures throughout San Diego for Kidrobot fans to hunt down and get their hands on before anyone else prior to the official release this Friday, July 27th at 10:00am MST.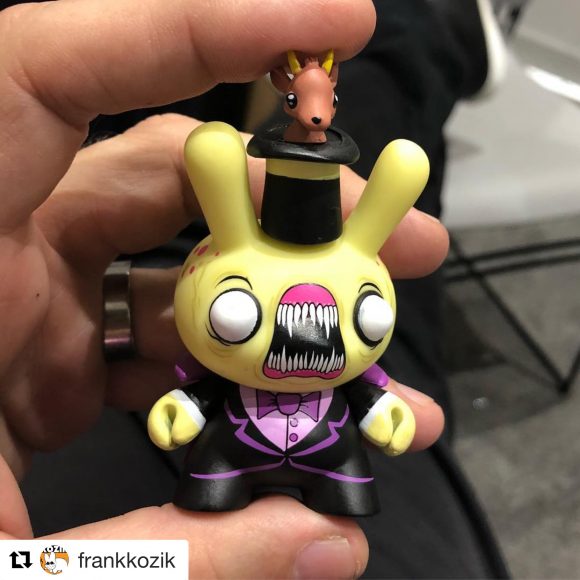 The first Kidrobot x Chia Pet Dunny by artist Jeremyville sells out
We brought 100/300 units of the new limited edition Kidrobot x Chia Pet Let Love Grow Dunny collab with New York based artist, Jeremyville.  Although the item was not officially a "SDCC exclusive," it was fabulous to see Dunny collectors feel nostalgia hit them in the face when we told them they really could grow the chia Dunny! For the lucky few that got one of the 300 Dunnys, congrats!  The piece is now officially sold out but we encourage everyone to grow a little love in their lives… somehow. <3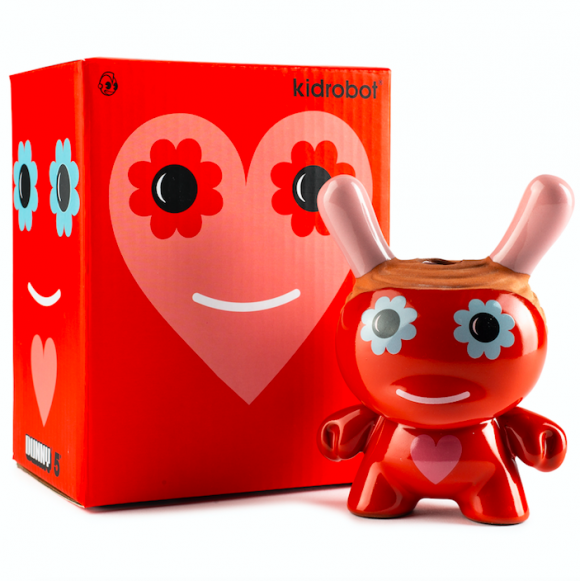 For more photos and info on Kidrobot x San Diego Comic Con, check out our social media channels.  Thats a wrap until next year!  Stay tuned to Kidrobot social media and blog as we leak info about Kidrobot x San Diego Comic Con 2019!
The post Kidrobot x San Diego Comic Con 2018: A Recap appeared first on Kidrobot Blog.
---
Also in Kidrobot Blog: Art, Design & Pop Culture | Kidrobot.com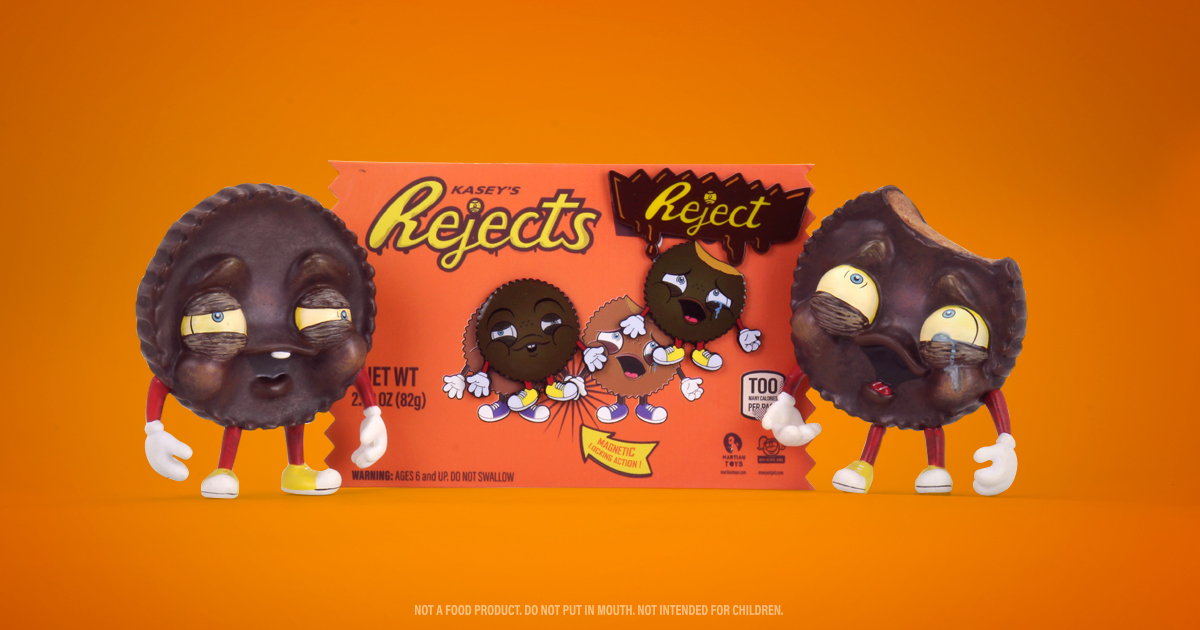 Q & A with Toy Designer One-Eyed Girl AKA Kasey Tararuj on release of The Rejects - Dark Chocolate Edition on Kidrobot.com. "I've been paralyzed and in a wheelchair for almost 20 years and I spent so much of that time creating all this weird, emotional art to help deal with it. I got to a point where that got old and making these silly characters was way more therapeutic than trying to put my feelings into a painting. So now I make my little guys to make myself laugh or smile and hope that it does the same for others." -One-Eyed Girl AKA Kasey Tararuj
The post Q & A with Toy Designer One-Eyed Girl AKA Kasey Tararuj appeared first on Kidrobot Blog.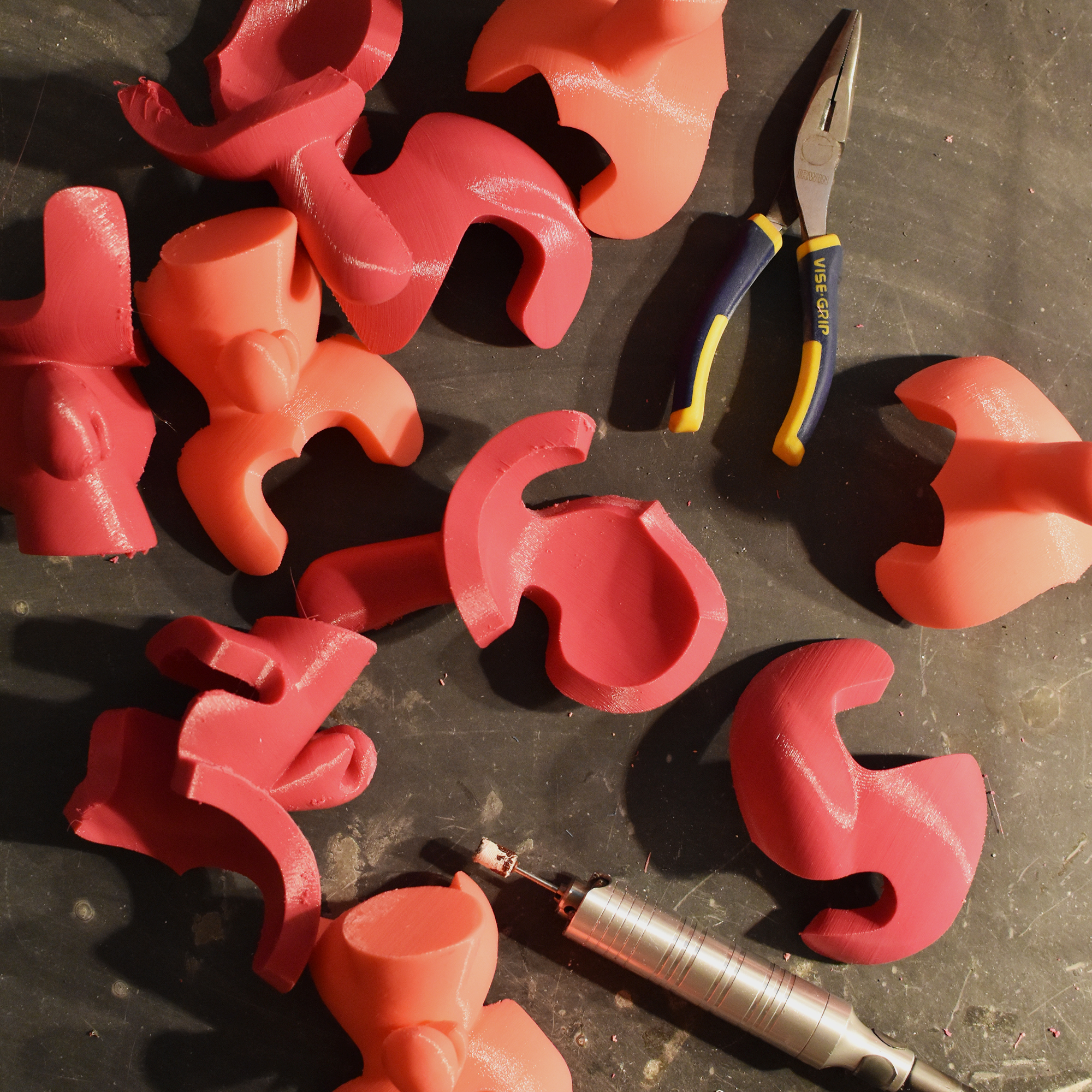 A few years ago, a member of the Kidrobot team met architect and Locknesters founder Fleet Hower at a trade show. At this show, Locknesters was introducing BEAR, their first three-dimensional puzzle bear figure...
The post The Story Behind the Locknester Puzzle Dunny & How They Are Made appeared first on Kidrobot Blog.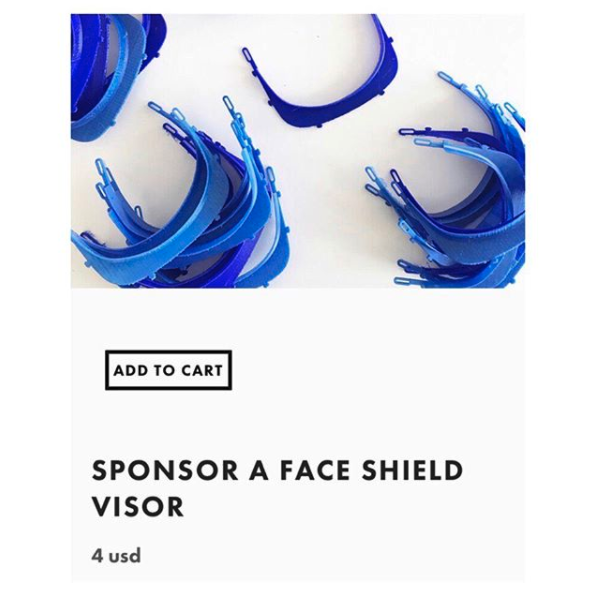 Fleet Hower of LOCKNESTERS has temporarily converted their New York-based studio from the production of art decor items like the Puzzle Dunny to the production of face shield visors for health care workers due to the COVID-19 outbreak.
The post LOCKNESTERS CREATING FACE SHIELDS FOR COVID-19 HEALTH CARE WORKERS appeared first on Kidrobot Blog.