November 05, 2018
Kidrobot x Piper and Lyla Tolleson My Little Pizza!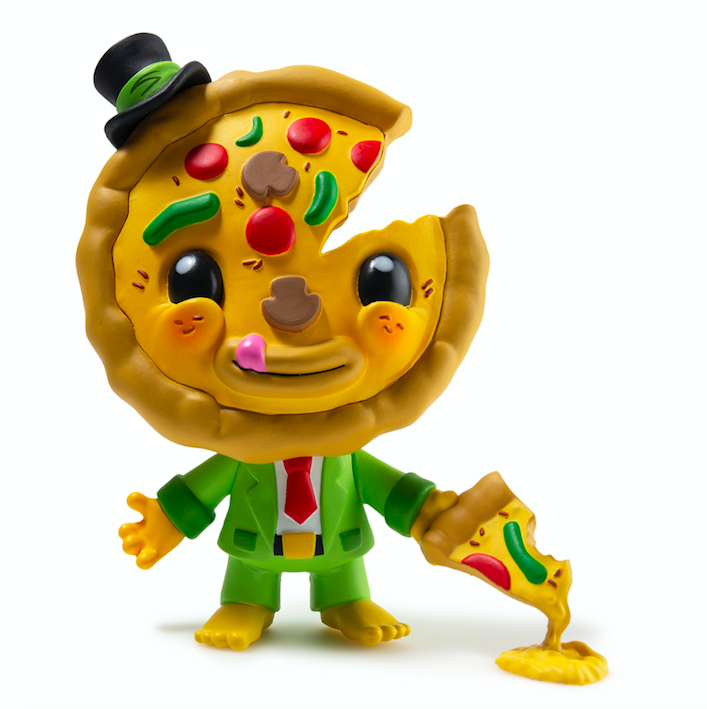 P-I-Z-Z-A! Kidrobot has officially launched the Piper & Lyla Tolleson My Little Pizza Figure. Daughters to vinyl world royalty, Scott Tolleson, Piper & Lyla Tolleson are making it big with the My Little Pizza Medium Figure officially online at www.kidrobot.com. The figure was a full force idea brought to us by Scott Tolleson who worked with creative director, Frank Kozik to have this inspirational piece for young artists go from paper to figure. Whats your taste buds tell you about this one? Need a another bite of info? Read the following questions we asked Lyla & Piper about their new toy!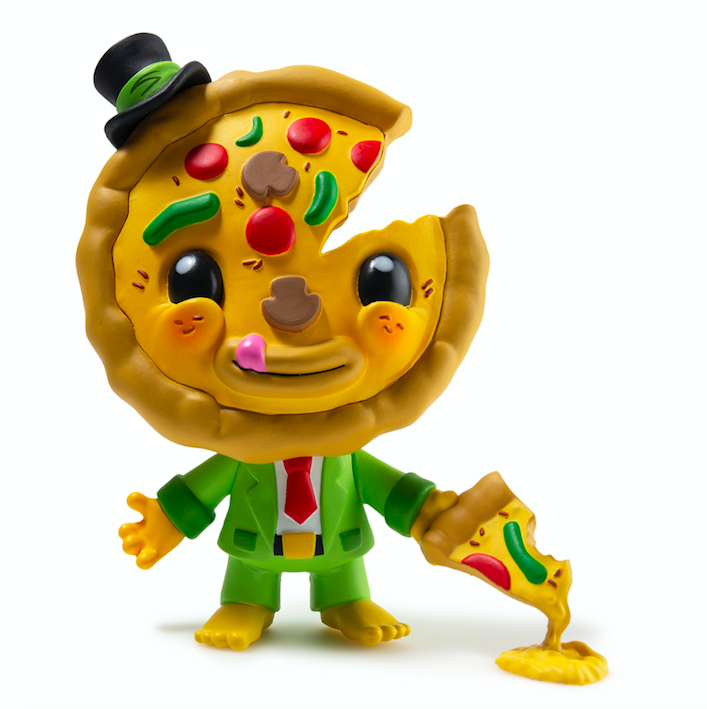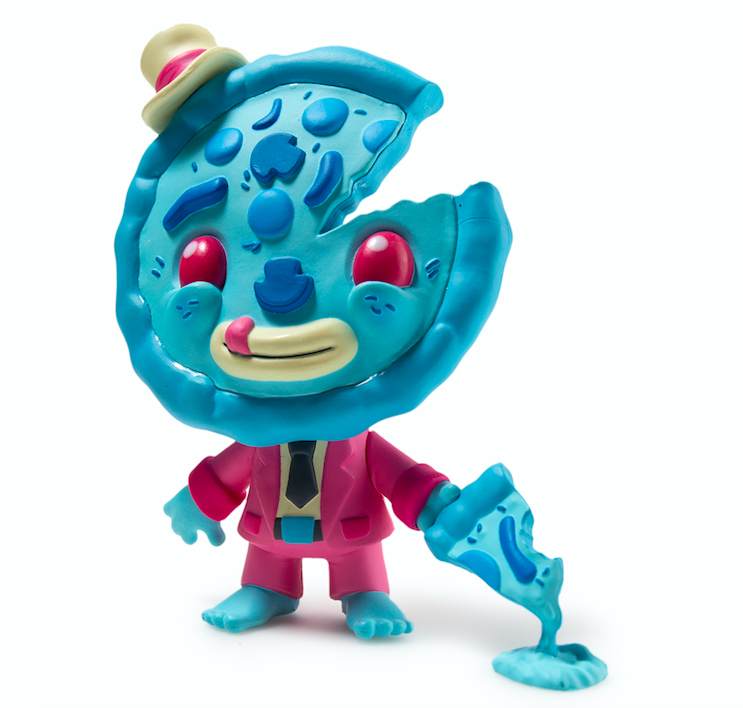 WHY PIZZA? Is Pizza your favorite food? L- Pizza is not my favorite food but I know other people really like pizza so that's why I chose it. P- Yes! Pizza is my favorite food because it is cheesy!
What's each of your favorite kind of Pizza? L- My favorite pizza is cheese. P- CHEEEEEEEESE!!!!!!!
If you could have any imaginary character be your best friend, what character or creature would you choose and why? L- I would have a cat that I am not allergic to. It would be black, grey, and white. P- UNICORN BECAUSE ITS SO MAGICAL AND CUTE!!!!
What does coloring and being creative mean to you? L- It means a lot to me. I think it helps you because you could get a bigger imagination. P- Because I like to create new things.
Outside of Blind Box Playhouse, what else do you love to do together? L- By myself I like to read but together I like to play soccer with her (because I always win). P- Video games, soccer, and wrestling.
What's it like to have your own toy made? L- I am really excited for this opportunity so I can learn about what its like to make a toy. P- I FEEL SO HAPPY IM GOING TO EXPLODE!!!
How can Pablo aka My Little Pizza make someone's day better? L- I know people really like pizza so If they buy our toy they can go out and buy real pizza! P- It can cheese people up with happiness!
What's something you've learned in the past year? L- I have learned the process of how toys are made. P- How to sound out words.
Why would you recommend someone to buy a My Little Pizza? L- Because it would make their day cheesier! P- Because he is cute and he is eating his head.
 What's your favorite thing about toys? L- The fact that you can play with them. P-Because you can pretend that they are real.
Note- No pizzas were harmed in answering these questions.
The post Kidrobot x Piper and Lyla Tolleson My Little Pizza! appeared first on Kidrobot Blog.