November 02, 2018
Kidrobot x DCON Dunny Mini Series: Chris Lee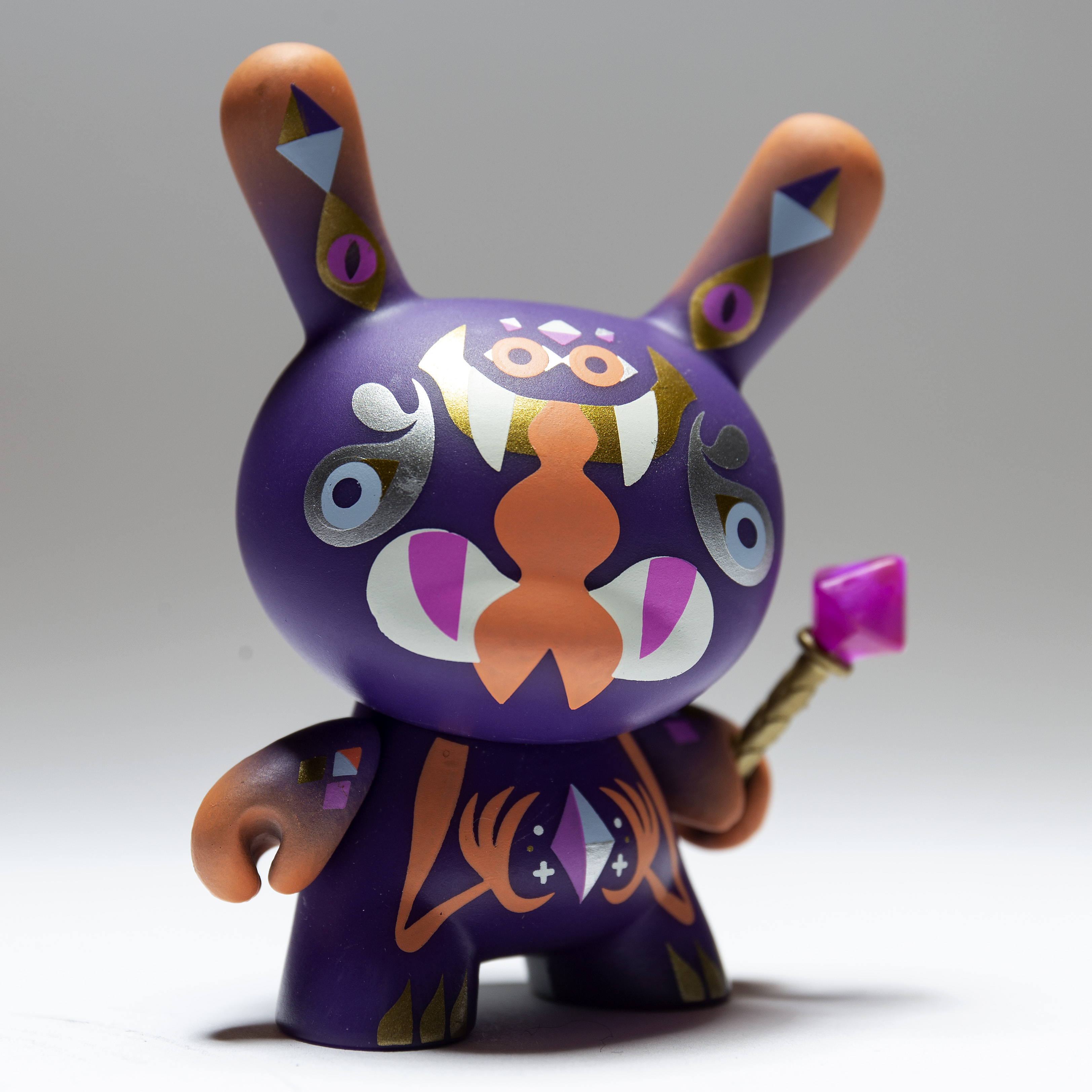 Day two in sharing characters and artists from the upcoming Kidrobot x DCON vinyl Dunny mini series: artist two. Chris Lee aka The Beast is back is another California artist who grew up sketching out life's cartoons and happy moments and has moved the pieces of his childhood around to becoming a popular artist for all things lighthearted and witty.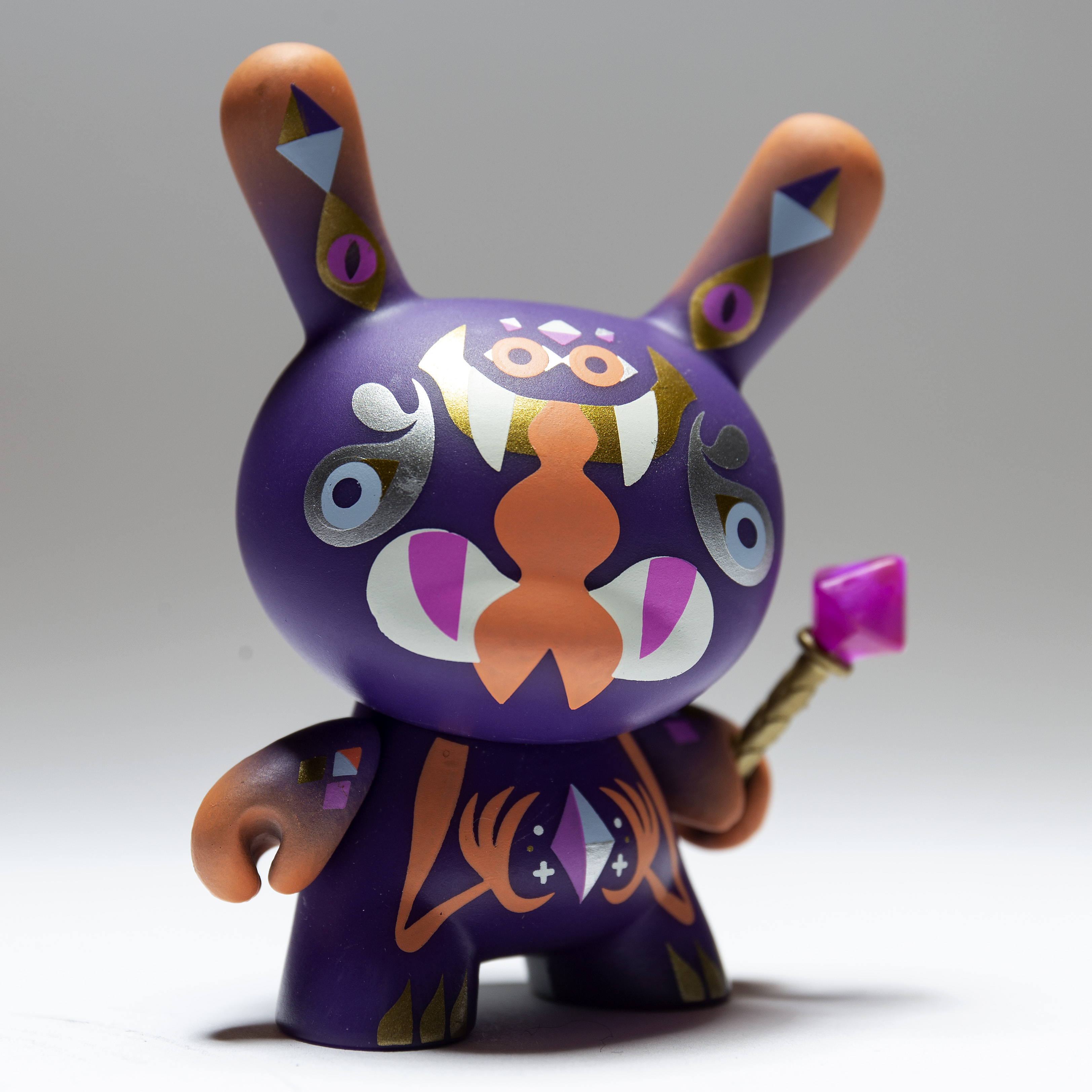 Name: The Jewel Guardian Background: Those in the magic arts have sought the aide of the Jewel Guardian all throughout history. It protects and catalogs the universe's most powerful, beautiful, and dangerous precious stones. It also has the ability to create completely ones when the need arises… at a price of course. The Jewel Guardian loves to play games and for seekers of the rarest of stones, he's been known to send them on scavenger hunts that cross time and space
What inspired the design?
Gems, jewels, and magic
What did you choose these colors and design choices?
Similar to my City Cryptids entries, I wanted to lean in to the Dunny form rather than changing or adding to it. The earlier Dunny series are classics and I've always loved how the artists interpreted the platform back then. 
I'm a big fan of big graphic shapes and wanted to make magical creature that was a little abstract and mostly comprised of geometric forms. He has at least three different faces depending on how you match up the different sets of eyes and mouths. For color, the metallic and fluorescent inks were selected to suggest the brilliance of jewels and the whimsy of an ethereal creature.
Are there any "easter eggs" or features of the design with a story or something on the piece that people might not notice at first? 
Not this time.
What is this characters personality like?
The Jewel Guardian is a trickster, but without malicious intent. If you need its help, you first must play some of its games.
What are three words to describe this Dunny?
Friendly, mischievous, and formless
Where in the world (or other worlds) would this Dunny live? 
A shiny place filled with rarest gems in the universe. A place that exists neither here, nor there.
What are you currently doing in the art world?
A run of resin rhinoceros beetle figures and still keeping busy with my client work.
Did you always want to be an artist?
Growing up I wanted to be a marine biologist.
How did you get to where you are today?
I put in the time
What projects have you worked on with Kidrobot in the past?
I have two Dunnys in the City Cryptids series. A huge thanks to Scott Tolleson for the opportunity on that one.
What are three art projects you have done that you are most proud of?
1) Wooden whale sculpture boxed set2) Target's Halloween Seasonal graphics in 20133) Spongebob poster for a Nickelodeon promo celebrating their creators.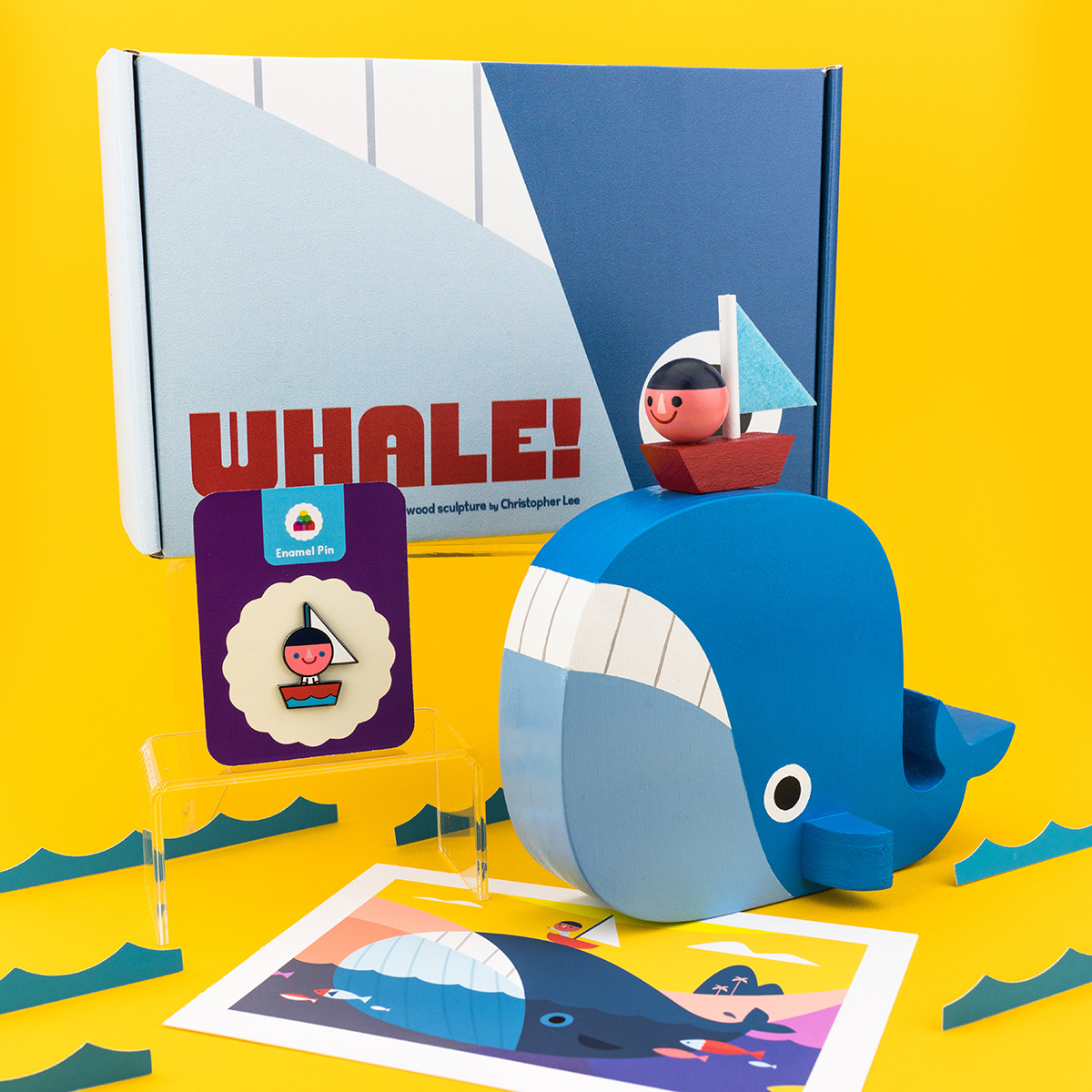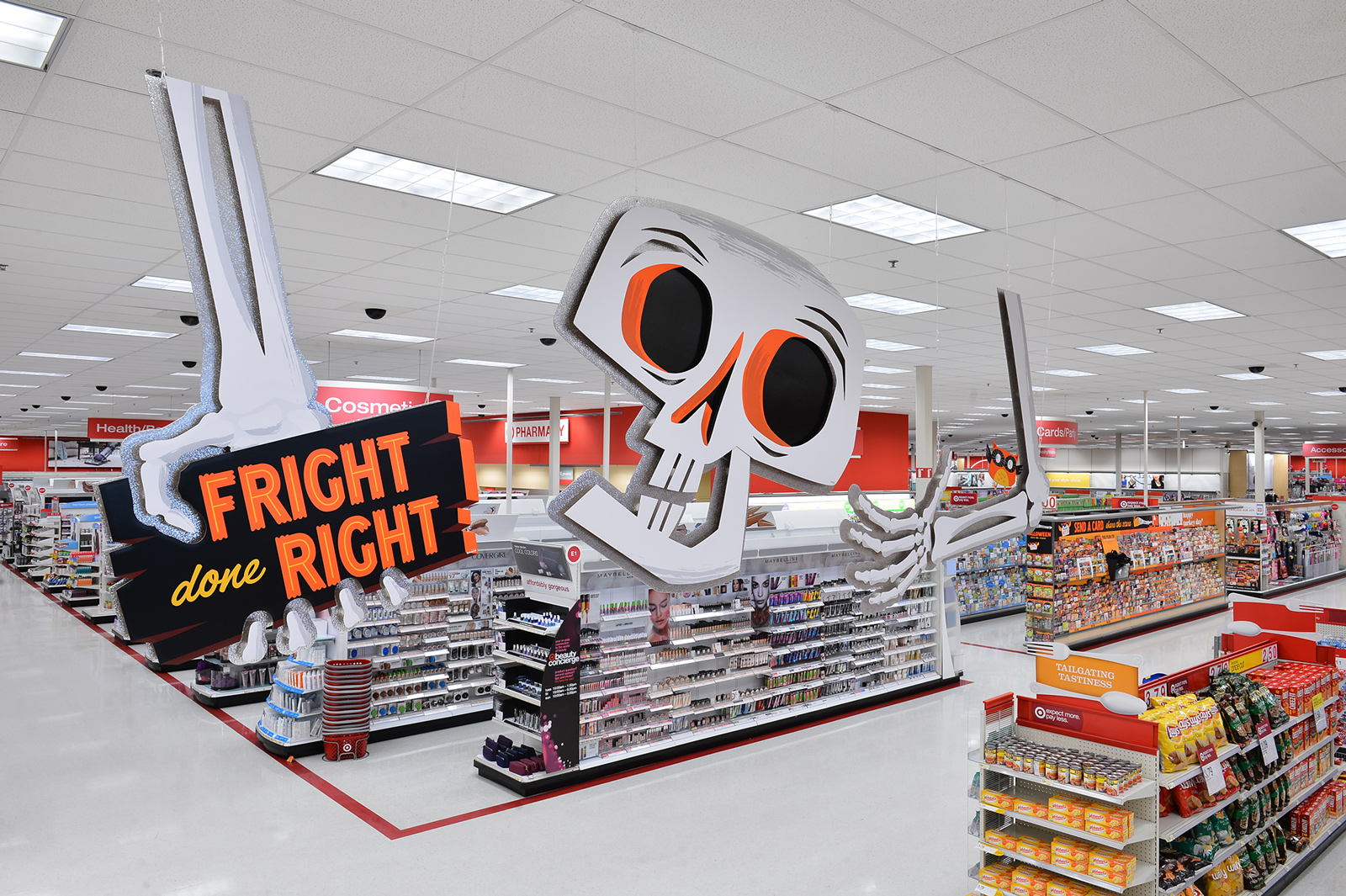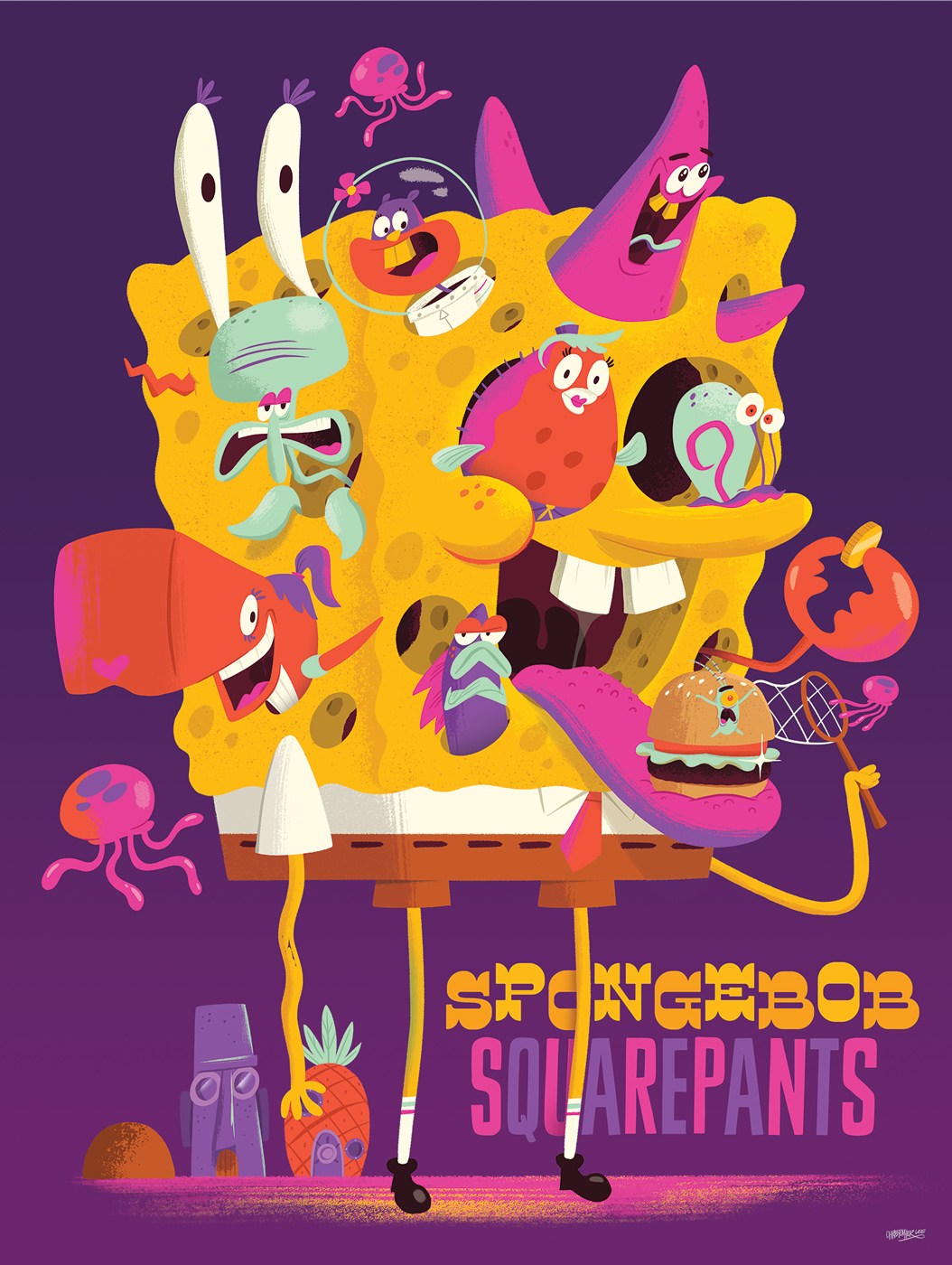 What message/advice do you have for the world? 

Don't judge someone if they like pineapple on their pizza.

What message do they have for the new generation of artists? 
1) Nothing happens overnight. A career in art is playing the long game. If you put in the time, people will take notice. 


2) You never stop finding your 'style' so don't feel like you have to pick one and stick with it for the rest of your career. Let it evolve and change as you do.

What does Designer Con represent to them? 
DesignerCon gives all of us a stage to share the stuff that we've made and are proud of. It's an intersection where so many different creative mediums, interests, and styles can co-exist and be inspired by one another.

What has art done for you as a person?
It gives me an outlet to share what I'm most passionate about.

Help Kidrobot x DCON celebrate artists coming together to transcend their artist identities and grab the DCON Dunny mini Series at Designer Con! 
The post Kidrobot x DCON Dunny Mini Series: Chris Lee appeared first on Kidrobot Blog.