Kidrobot Throwback Thursday: GID Spongebob 3-Inch!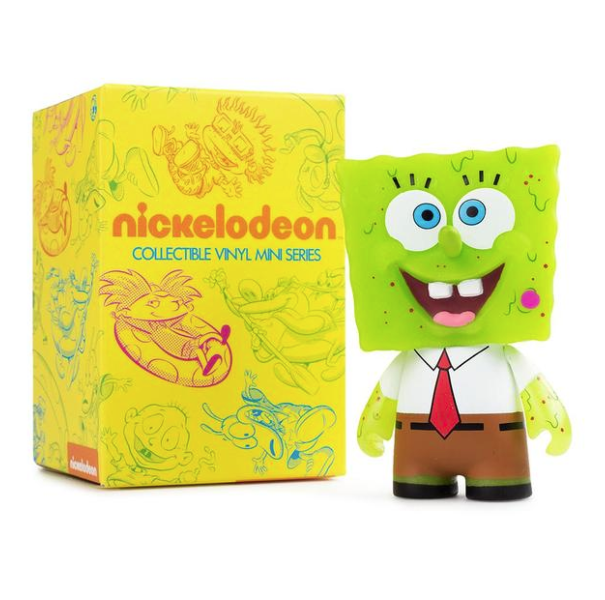 With the new Nick 90's Vinyl Mini Series 2 releasing on www.kidrobot.com tomorrow at 10:00am with our new vinyl medium figures – Rugrats Reptar and Mermaid Man and Barnacle Boy, we are SUPER happy that our good friend Chris Holt aka The Toy Viking decided to discuss the 3-Inch Glow in the Dark SpongeBob Squarepants! This piece is super awesome, super glow in the dark ad perfect for the Nick 90's or Spongebob fan. Take it away Chris….
I love Throwback Thursday because it gives collectors a second chance to snag something they may have previously missed.  Maybe you were out of town the first time Kidrobot and Nickelodeon teamed up to make some killer toys based on your favorite cartoons.  Maybe your internet was down, or maybe you were saving your cash for a Labbit tattoo.  Either way, I present to you a gift from the toy gods, in the form of toy redemption.  Make the most of it with this ultra limited 3 inch Spongebob Squarepants figure.
If you need another reason why we need to get our oceans cleaned up ASAP just look at what pollution has done to poor Spongebob.  He was chillin in Bikini Bottom, minding his own business when suddenly his exterior turned luminous.  He glows so bright that its keeping his neighbors up at night, as darkness is unable to penetrate the Time's Square billboard he's become.  It hasn't done a thing to wipe the smile from his face though, as he perseveres like the little trooper he is.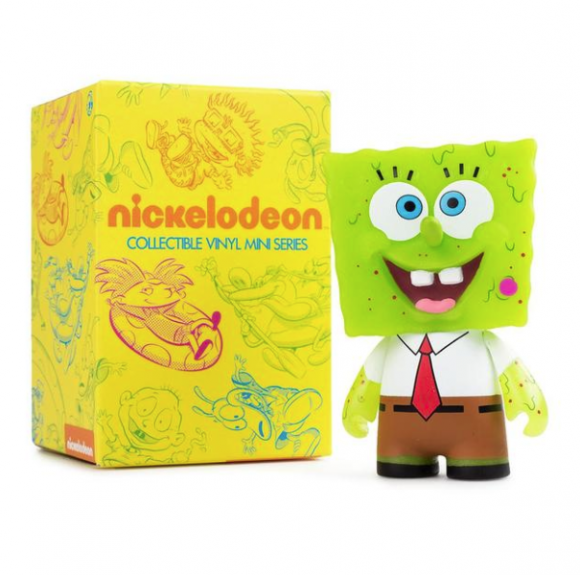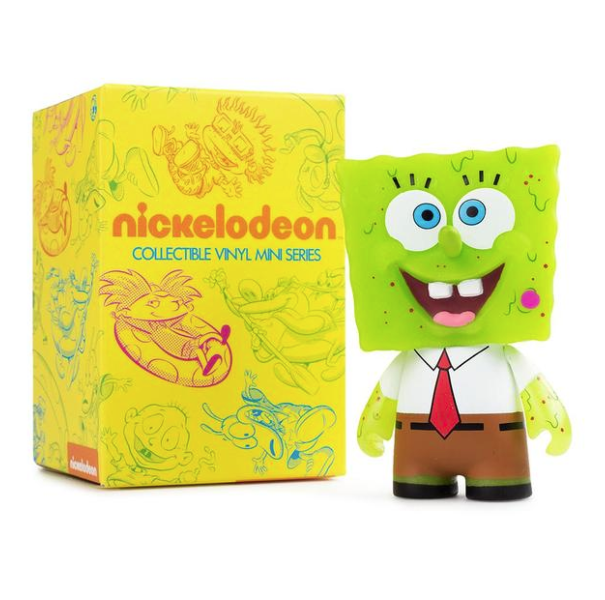 This figure was made as an exclusive for last year's New York Comic Con but a few were held back for people unable to attend.  Pick one up for yourself by visiting www.kidrobot.com and be prepared for tomorrow's gigantic release of even more figures that would look really good standing next to this one.  Hint hint.
The post Kidrobot Throwback Thursday: GID Spongebob 3-Inch! appeared first on Kidrobot Blog.
---
Also in Kidrobot Blog: Art, Design & Pop Culture | Kidrobot.com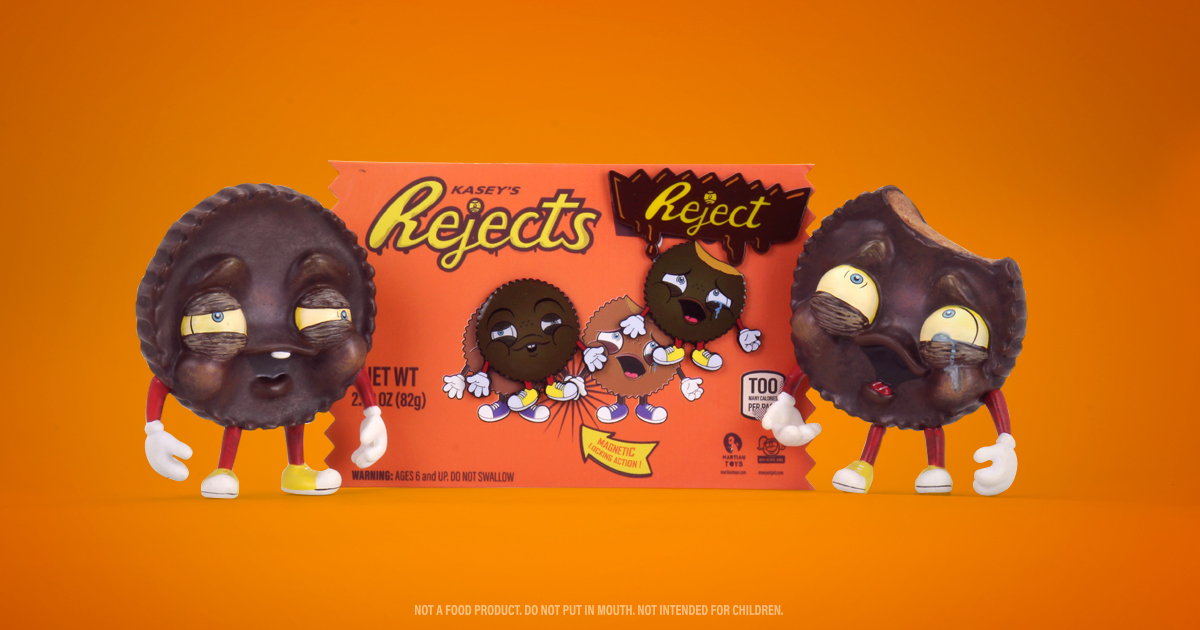 Q & A with Toy Designer One-Eyed Girl AKA Kasey Tararuj on release of The Rejects - Dark Chocolate Edition on Kidrobot.com. "I've been paralyzed and in a wheelchair for almost 20 years and I spent so much of that time creating all this weird, emotional art to help deal with it. I got to a point where that got old and making these silly characters was way more therapeutic than trying to put my feelings into a painting. So now I make my little guys to make myself laugh or smile and hope that it does the same for others." -One-Eyed Girl AKA Kasey Tararuj
The post Q & A with Toy Designer One-Eyed Girl AKA Kasey Tararuj appeared first on Kidrobot Blog.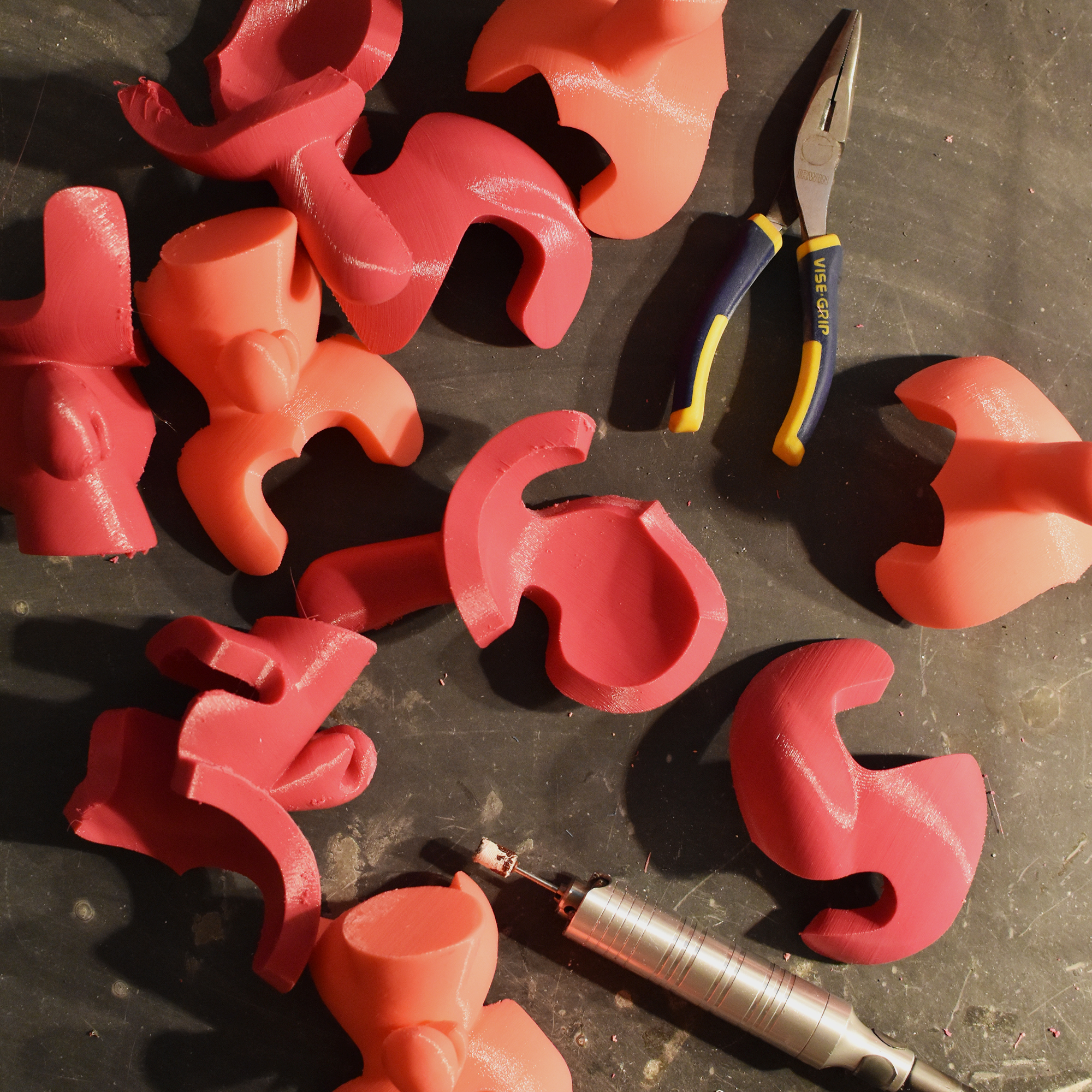 A few years ago, a member of the Kidrobot team met architect and Locknesters founder Fleet Hower at a trade show. At this show, Locknesters was introducing BEAR, their first three-dimensional puzzle bear figure...
The post The Story Behind the Locknester Puzzle Dunny & How They Are Made appeared first on Kidrobot Blog.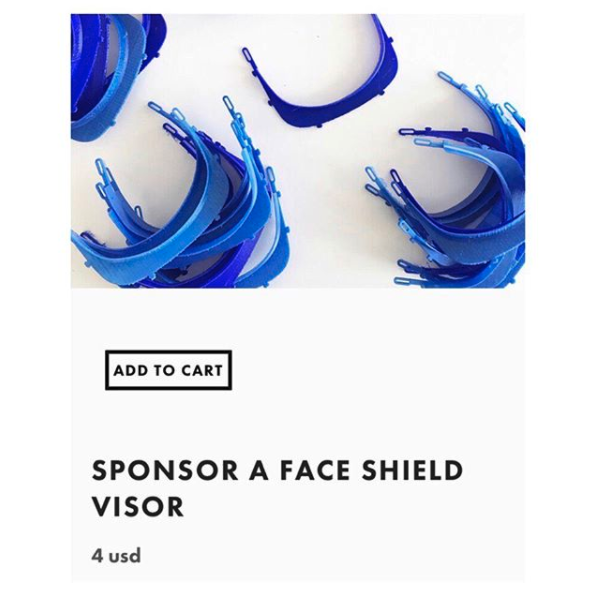 Fleet Hower of LOCKNESTERS has temporarily converted their New York-based studio from the production of art decor items like the Puzzle Dunny to the production of face shield visors for health care workers due to the COVID-19 outbreak.
The post LOCKNESTERS CREATING FACE SHIELDS FOR COVID-19 HEALTH CARE WORKERS appeared first on Kidrobot Blog.