Kidrobot's Throwback Thursday Horrible Adorables
These cuties have come a long way in the designer toy world and we are happy to say that we have been a pat of their adventure. Joining us at every trade show, starting with little toys and winning break through artist of the year, lets throw it back to some of the first happy Horrible Adorables creatures that Kidrobot had the pleasure to work on. Here to talk a little bit more about this Throwback Thursday is our good friend Chris Holt, aka The Toy Viking. 
The world isn't always the most friendly of places, so I am voting that we let Horrible Adorables revamp the whole thing.  Their imaginations are the ideal place I'd want to live, so let's hire them and put them to work making everything better.  Personally, I'd like for them to start with changing the attitudes of wild animals.  All of the creatures Horrible Adorables creates look like they would love nothing more than to hang out with you.  I used to think the same way about bears until I actually saw one in the wild and he made it plain that the only hugs he would give would be to snap me like a twig.  How are you going to look so cuddly and then pretend like snuggles aren't your thing? Bears are out here playing tricks on us all.
There might be more important places for them to start than that, but just look at these Care Bears from Kidrobot and tell me they aren't just the friendliest things you've ever seen.  This take on the well known Share Bear character is way different than anything you've seen before.  Not only do they feature a signature scaled finish, but they are sharing way more then they ever intended as conjoined twins.  Good thing they don't wear pants, cause you can't just run out to the mall and buy what they need.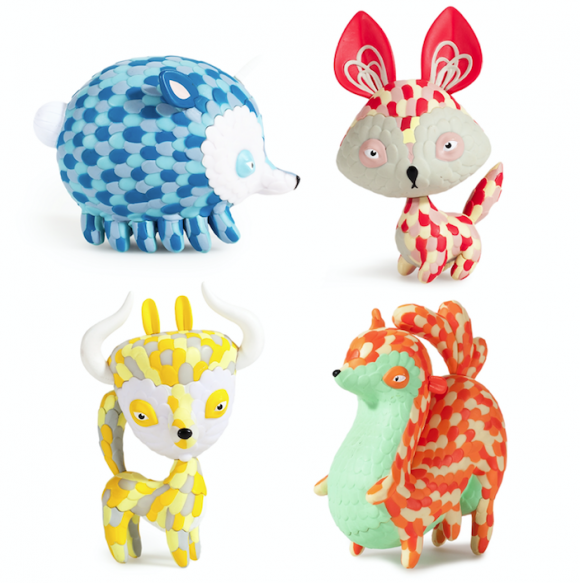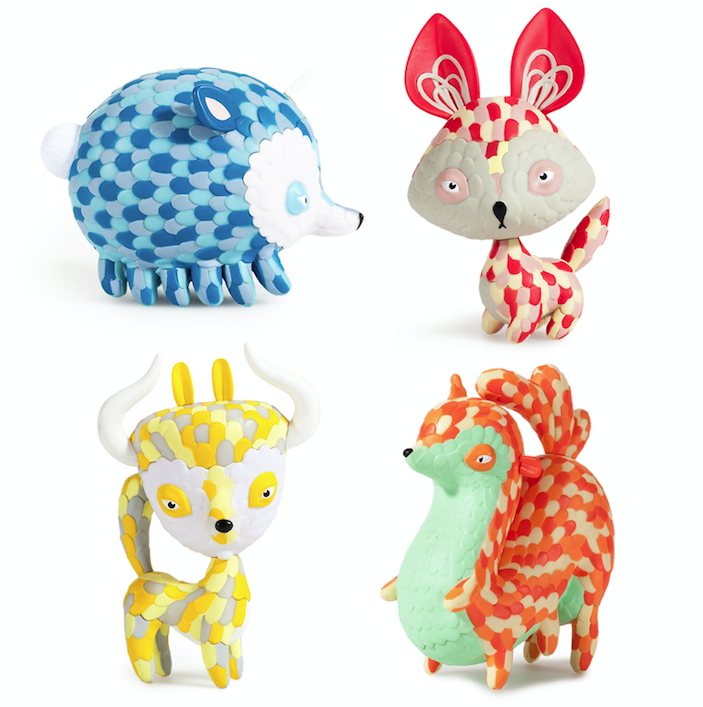 While I dream of a world where bears stop by my house for tea and video games, you can liven up your home with two different versions of this great vinyl figure.  These are available now by visitingwww.kidrobot.com.
The post Kidrobot's Throwback Thursday Horrible Adorables appeared first on Kidrobot Blog.
---
Also in Kidrobot Blog: Art, Design & Pop Culture | Kidrobot.com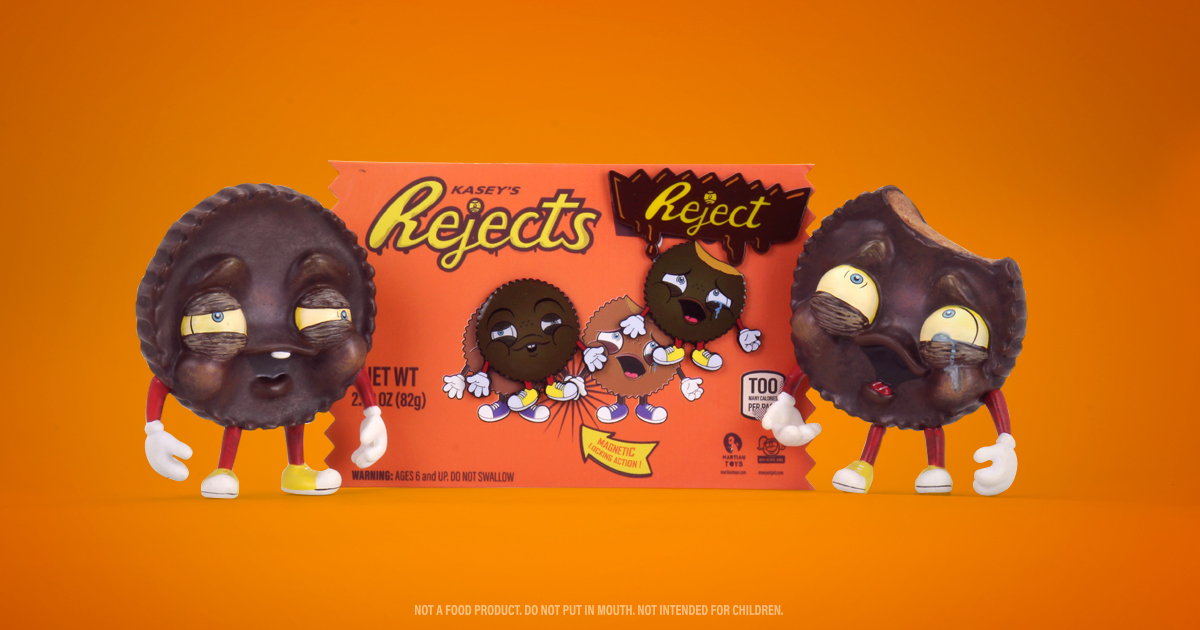 Q & A with Toy Designer One-Eyed Girl AKA Kasey Tararuj on release of The Rejects - Dark Chocolate Edition on Kidrobot.com. "I've been paralyzed and in a wheelchair for almost 20 years and I spent so much of that time creating all this weird, emotional art to help deal with it. I got to a point where that got old and making these silly characters was way more therapeutic than trying to put my feelings into a painting. So now I make my little guys to make myself laugh or smile and hope that it does the same for others." -One-Eyed Girl AKA Kasey Tararuj
The post Q & A with Toy Designer One-Eyed Girl AKA Kasey Tararuj appeared first on Kidrobot Blog.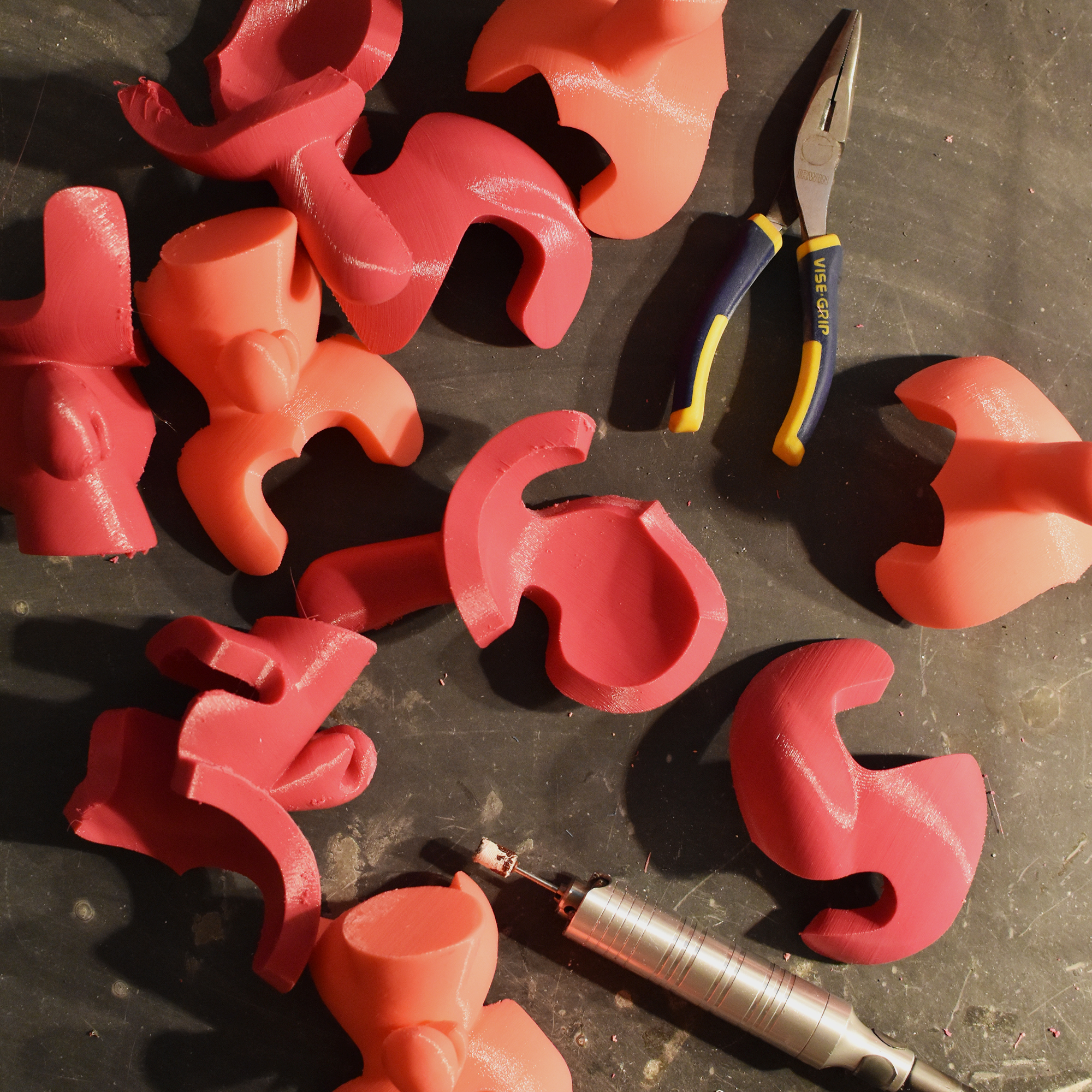 A few years ago, a member of the Kidrobot team met architect and Locknesters founder Fleet Hower at a trade show. At this show, Locknesters was introducing BEAR, their first three-dimensional puzzle bear figure...
The post The Story Behind the Locknester Puzzle Dunny & How They Are Made appeared first on Kidrobot Blog.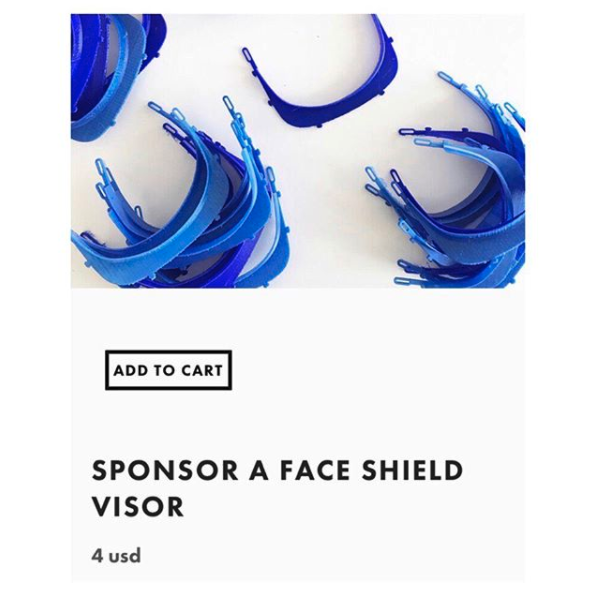 Fleet Hower of LOCKNESTERS has temporarily converted their New York-based studio from the production of art decor items like the Puzzle Dunny to the production of face shield visors for health care workers due to the COVID-19 outbreak.
The post LOCKNESTERS CREATING FACE SHIELDS FOR COVID-19 HEALTH CARE WORKERS appeared first on Kidrobot Blog.