Kidrobot's Throwback Thursday: Bugga Bugga 3″ Dunny
Here we are at Thursday! (which is really Friday eve) Let's get it going with another Kidrobot Throwback Thursday post by your good friend Chris Holt aka The Toy Viking!
Today's Throwback Thursday showcases the glow in the dark Bugga Bugga 3 inch Dunny from Scott Tolleson.  I choose this figure to write about to memorialize the last ant in my ant farm, who tragically passed away recently.  The ant farm was originally purchased for my nephew for this past Christmas, but the ants that were supposed to arrive just in time to present to him instead came 3 weeks early.  After being forced to foster 25 or so ground critters I grew too attached and couldn't give them up.  I watched as they dug their little tunnels, and drank from droplets of water I provided.  I looked on as a proud father as they built tiny mountains and storage spaces for their rationed bread crumbs.  It was a beautiful utopia until it wasn't.
As we live so shall we die and one by one my little ant buddies went from moving dirt to taking dirt naps.  The others would carry the bodies of their fallen sisters and piled them onto what would soon be known as Mausoleum Hill.  Then one day there was only one left; the lone wolf of the colony.  For a month she persevered with the massive farm all to herself.  She stopped working and just enjoyed the time she had left with knowledge that the reaper was always just around the corner.  We should all be more like Helga, the last of her tribe, who was the embodiment of strength, ingenuity, and knew how to have a good time.
Dry those tears and and wonder in amazement along with me that this Dunny is still available.  Stop the procrastinating and add this dude to your collection already.  Helga would have wanted you to.
Available now by checking out www.kidrobot.com
The post Kidrobot's Throwback Thursday: Bugga Bugga 3″ Dunny appeared first on Kidrobot Blog.
---
Also in Kidrobot Blog: Art, Design & Pop Culture | Kidrobot.com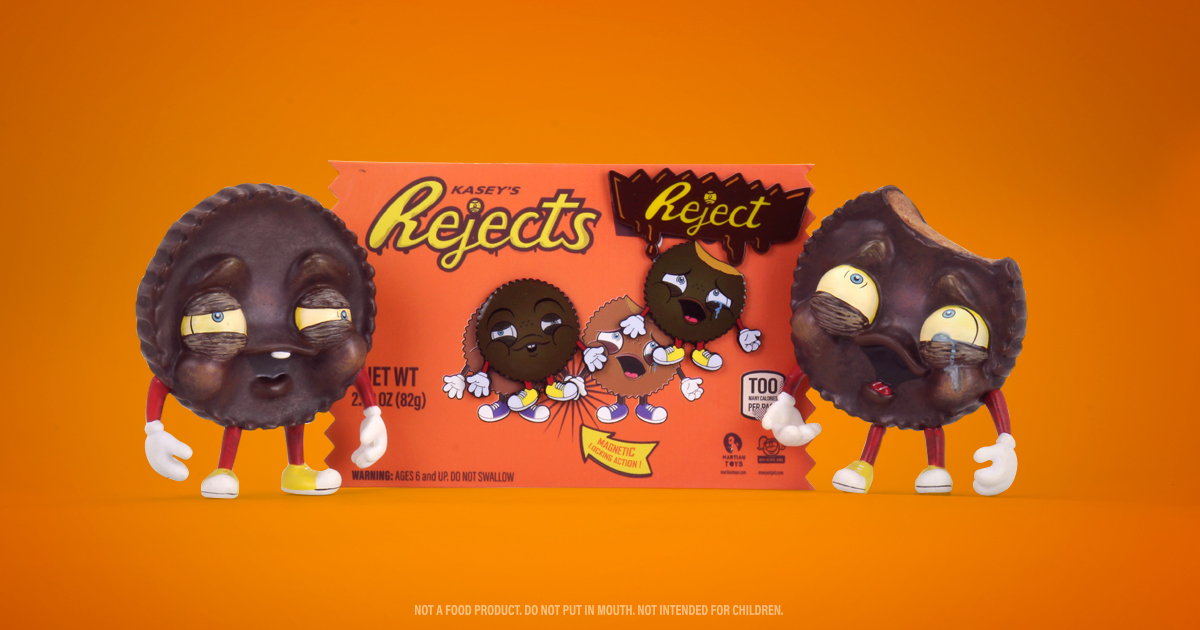 Q & A with Toy Designer One-Eyed Girl AKA Kasey Tararuj on release of The Rejects - Dark Chocolate Edition on Kidrobot.com. "I've been paralyzed and in a wheelchair for almost 20 years and I spent so much of that time creating all this weird, emotional art to help deal with it. I got to a point where that got old and making these silly characters was way more therapeutic than trying to put my feelings into a painting. So now I make my little guys to make myself laugh or smile and hope that it does the same for others." -One-Eyed Girl AKA Kasey Tararuj
The post Q & A with Toy Designer One-Eyed Girl AKA Kasey Tararuj appeared first on Kidrobot Blog.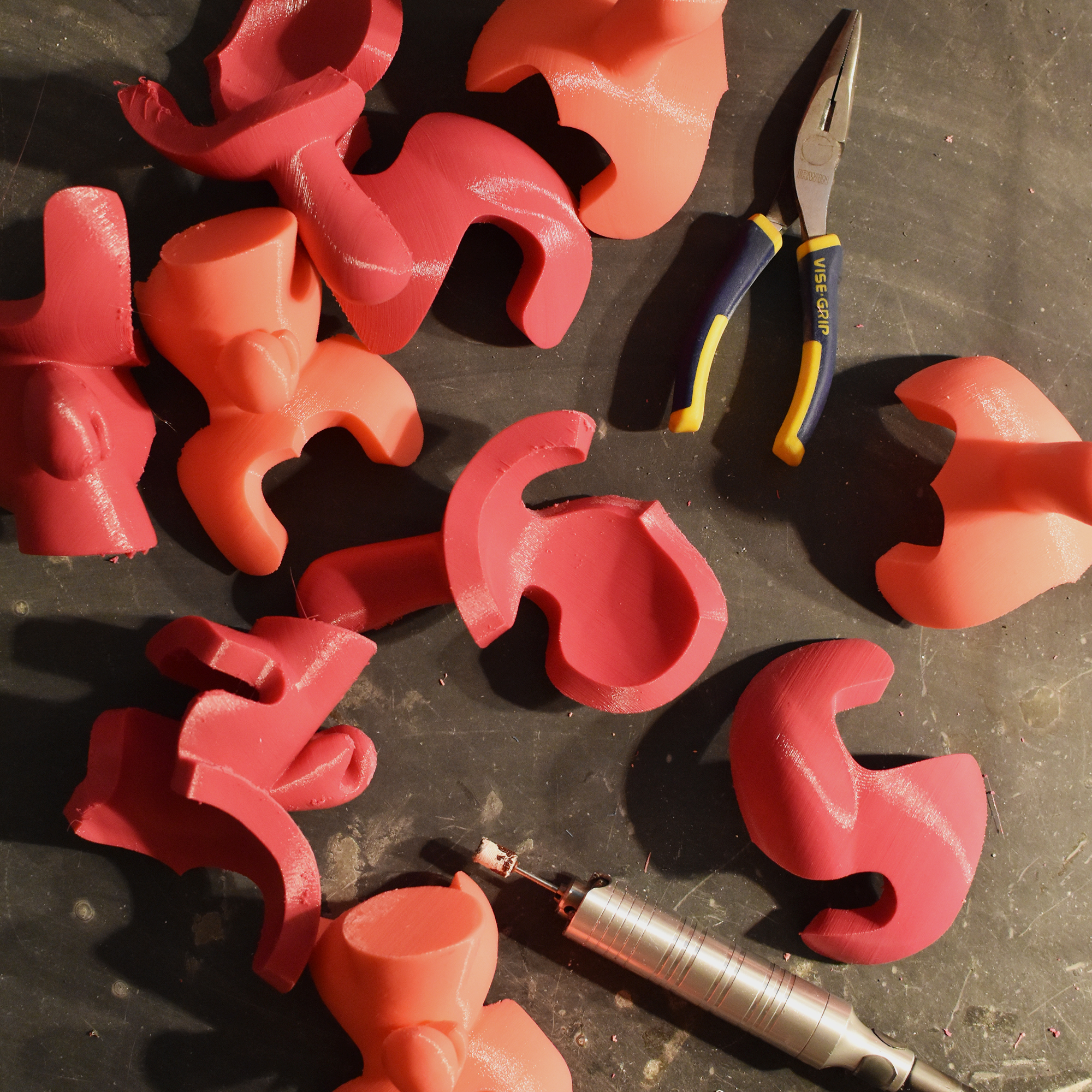 A few years ago, a member of the Kidrobot team met architect and Locknesters founder Fleet Hower at a trade show. At this show, Locknesters was introducing BEAR, their first three-dimensional puzzle bear figure...
The post The Story Behind the Locknester Puzzle Dunny & How They Are Made appeared first on Kidrobot Blog.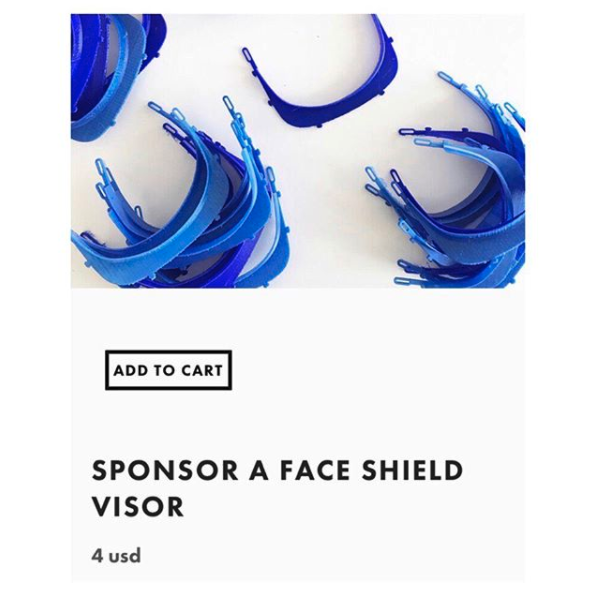 Fleet Hower of LOCKNESTERS has temporarily converted their New York-based studio from the production of art decor items like the Puzzle Dunny to the production of face shield visors for health care workers due to the COVID-19 outbreak.
The post LOCKNESTERS CREATING FACE SHIELDS FOR COVID-19 HEALTH CARE WORKERS appeared first on Kidrobot Blog.