Yukky World Leif Spinach
Yukky World is bulked up and ready for release! Chris Holt aka the Toy Viking is ready for explain the inside scoop on Leif Spinach.
While he may be known for helping you get really strong, Leif Spinach can't even take advantage of his own minerals to go workout at the gym or save a damsel in distress.  That's because he was born without muscles.  He's a just a tin can filled with greens that do him absolutely no good.  Yeah, he wishes he could body slam you for looking at him sideways but he'll have to be content knowing that most people would rather eat a hot dog than go anywhere near the nutrition he's packing.  Lucky for you he doesn't have arms or there would be a mean headlock coming your way!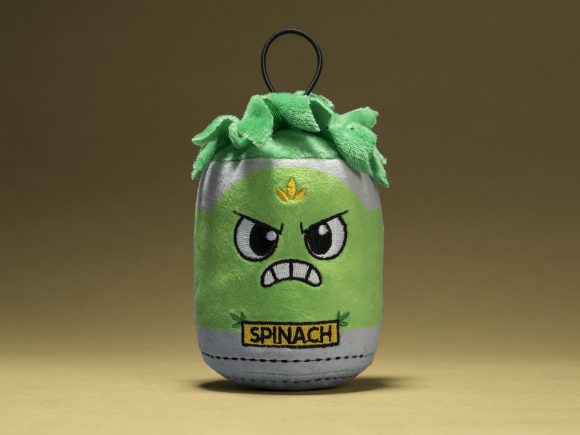 The post Yukky World Leif Spinach appeared first on Kidrobot Blog.
---
Also in Kidrobot Blog
An interesting collectible artist from the sunny sate of California, Ragnar (aka Brandon Ragnar Johnson) was asked to join in the on the fun with the DCON Dunny Art Mini Series and his three toned piece. Want to know a … Continued
The post Kidrobot x DCON Mini Series: Ragnar appeared first on Kidrobot Blog.
Kidrobot is happy to announce another well known artist making his way to the DCON Dunny Mini Series. Working with him since 2004, Deph is here to make a screen in the series.  What are you currently doing in the … Continued
The post Kidrobot x DCON Mini Series: Deph appeared first on Kidrobot Blog.