The Kidrobot x Nickelodeon Vinyl Mini Series Released on www.Kidrobot.com
Here is another blog from our good friend Chris Holt aka The Toy Viking on the release of the new Nickelodeon Mini Series!
Kidrobot is hitting me right in the feels with these Nickelodeon figures from back in the day.  For those of you that missed it, the 90's were a great time to be alive.  The music was awesome and the internet just started making its way into people's homes.  I remember when I first got online by utilizing one of those cds they used to mail you every week from the different providers.  It took forever to get connected and listening to that horrible screeching noise was almost enough to make it not worth it.  But then something magical happened: an entire world of information was there for the taking.  Not quite understanding bookmarks or search engines I would print out my favorite things I found and put them in a binder.  Most of the time it involved a funny picture or facts that I found interesting.  I amassed quite the collection before my parents taught me a very important lesson about the cost of printer ink.  I'm still paying that bill off.
Undoubtedly my internet book had some pics of Ren and Stimpy in there, as that was by far my favorite cartoon.  It was just the right amount of bizarre mixed with a healthy dose of hilarious.  That cat and Chihuahua aren't alone in this Nickelodeon mini series though.  They're joined by characters from Spongebob, Angry Beavers, Hey Arnold, Cat Dog, Ahhh Real Monsters, The Wild Thornberrys, Rugrats, and Rocko's Modern Life.  These are sold blind boxed, but no matter which ones you get they'll all take you back to a more simple time in your life when your biggest worry was keeping the tv schedule straight.
These modern twist on the classics are available right now from www.kidrobot.com.
The post The Kidrobot x Nickelodeon Vinyl Mini Series Released on www.Kidrobot.com appeared first on Kidrobot Blog.
---
Also in Kidrobot Blog: Art, Design & Pop Culture | Kidrobot.com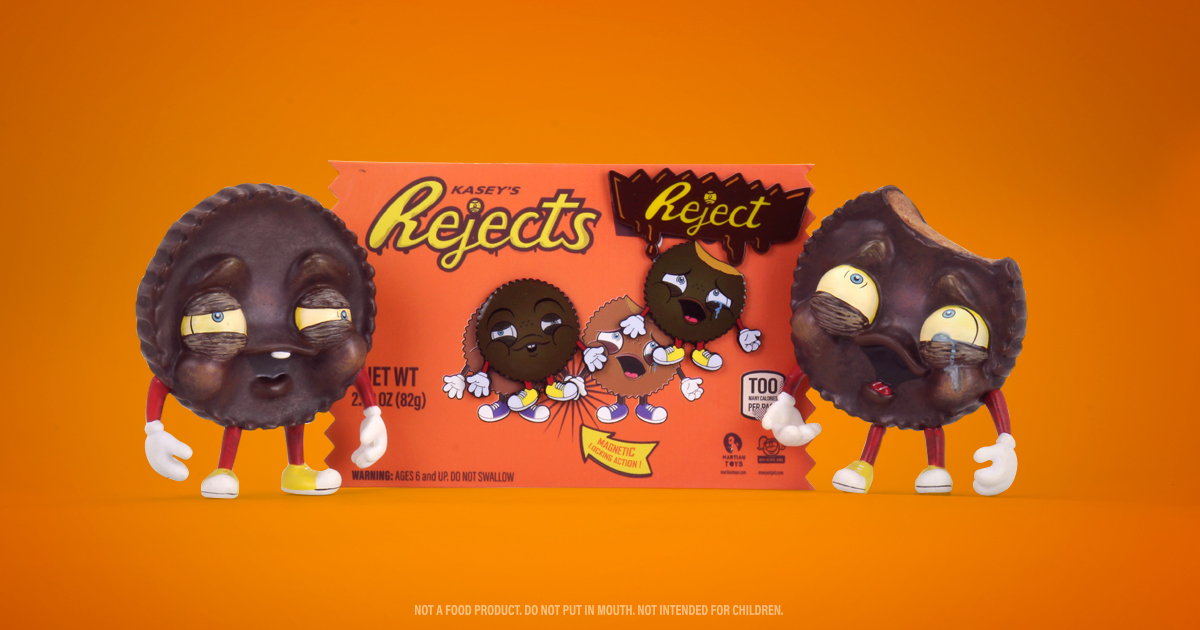 Q & A with Toy Designer One-Eyed Girl AKA Kasey Tararuj on release of The Rejects - Dark Chocolate Edition on Kidrobot.com. "I've been paralyzed and in a wheelchair for almost 20 years and I spent so much of that time creating all this weird, emotional art to help deal with it. I got to a point where that got old and making these silly characters was way more therapeutic than trying to put my feelings into a painting. So now I make my little guys to make myself laugh or smile and hope that it does the same for others." -One-Eyed Girl AKA Kasey Tararuj
The post Q & A with Toy Designer One-Eyed Girl AKA Kasey Tararuj appeared first on Kidrobot Blog.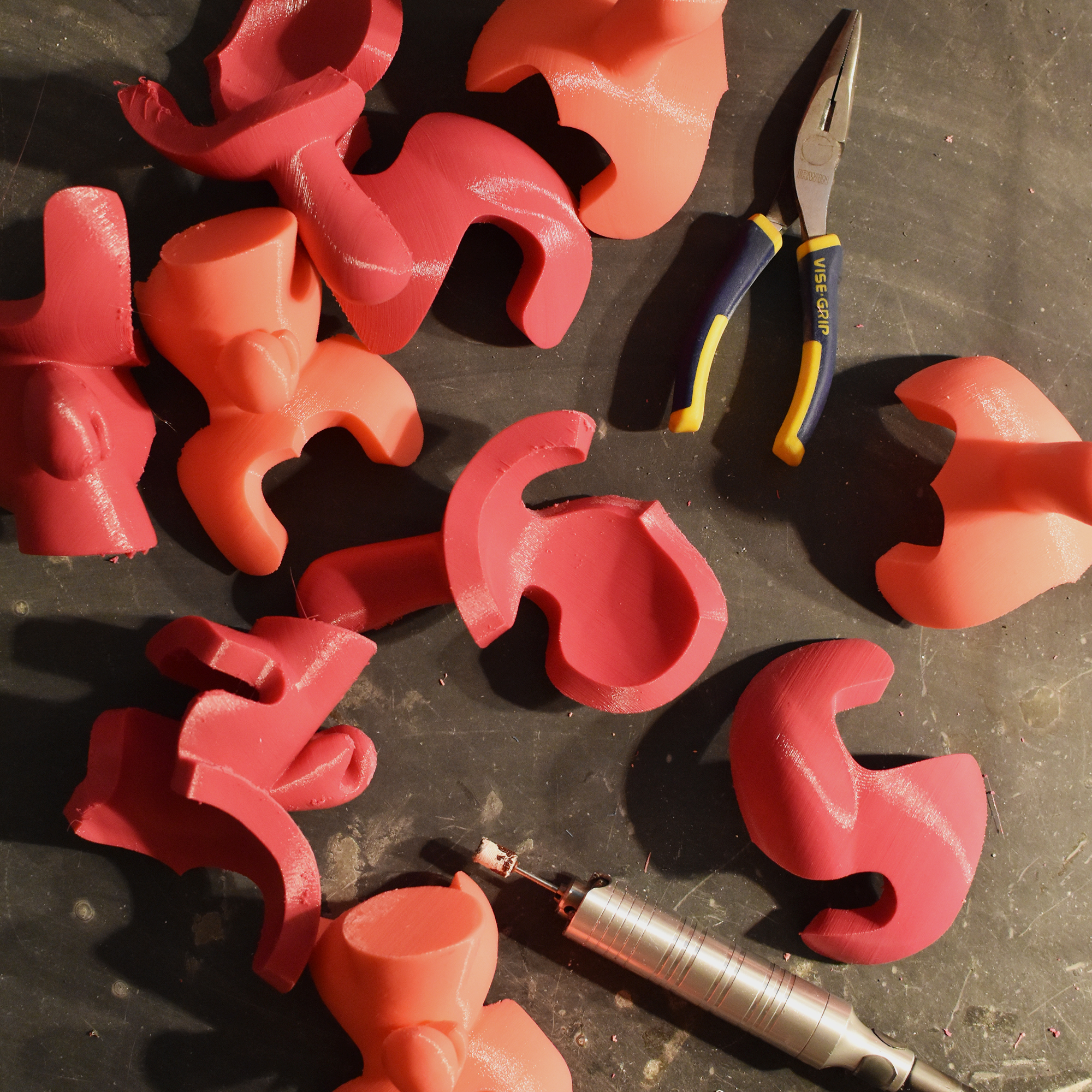 A few years ago, a member of the Kidrobot team met architect and Locknesters founder Fleet Hower at a trade show. At this show, Locknesters was introducing BEAR, their first three-dimensional puzzle bear figure...
The post The Story Behind the Locknester Puzzle Dunny & How They Are Made appeared first on Kidrobot Blog.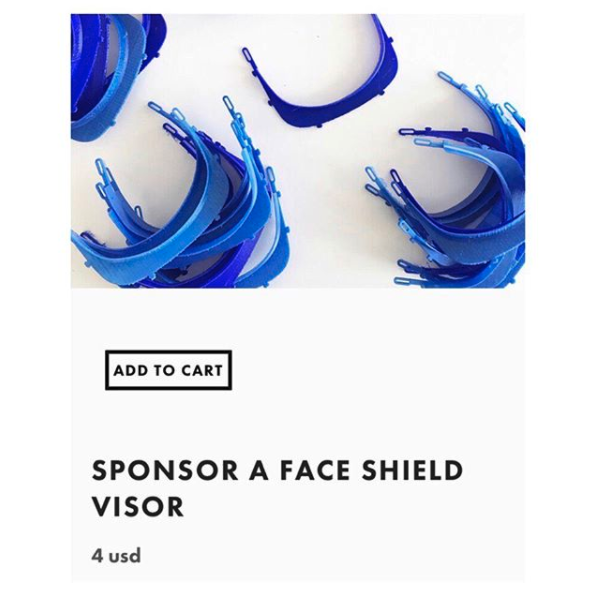 Fleet Hower of LOCKNESTERS has temporarily converted their New York-based studio from the production of art decor items like the Puzzle Dunny to the production of face shield visors for health care workers due to the COVID-19 outbreak.
The post LOCKNESTERS CREATING FACE SHIELDS FOR COVID-19 HEALTH CARE WORKERS appeared first on Kidrobot Blog.