Retailer Spotlight: Twist & Shout
Well shake up baby now! The Twist & Shout is the place to be for soooooo many things it's hard to know what part to start with. The minute you walk up in the joint you are greeted by color and excitement – and we ALWAYS feel better. So if you're looking for new vinyl, a new CD, some crazy socks or some really badass vinyl…. the Denver location of Low Brow, well, I think you get it.
What year did Twist & Shout open? 1988
What's the music scene like in Denver these days? Denver has one of the most diverse and exciting music scenes in the country. From rock, folk, metal, dance and much more Denver also has a wide range of venues for all music tastes. Local artists such as Nathaniel Rateliff & The Night Sweats, DeVotchKa, Pretty Lights, Big Gigantic, The Fray, The Flobots, Cephalic Carnage,  Slim Cessna's Auto Club, Bill Frisell, Ron Miles, Diana Reeves, have contributed to the rich music scene.
What's the mantra "Service, selection and ambiance" all about? Twist and Shout is a place to escape from the hardships of the world. We provide a retreat to discover new music. We carry a huge selection of genres and formats, and we are always happy to help music lovers find out of print items and more.
Why do you have Kidrobot in your store? Kidrobot is very cool affordable art!   We have been carrying Kidrobot in our store since 2005.  It's always fun to see the smiles people have when they look at all the fun things we have from Kidrobot.
So, you've had famous people in your store? Garbage, Mike Gordon (of Phish), The Pretenders, Lucinda Williams, Ziggy Marley, The Lumineers, Widespread Panic, are some of the recent events we have hosted. Some of the"famous people buying records" sightings at Twist and Shout include Morrissey, Elijah Wood, Marc Maron, Slug and Ant of Atmosphere, Chris Robinson, Brittney Howard of the Alabama Shakes. We have also had visits from Dan Auerbach, Lana Del Rey, John Taylor of Duran Duran, and so many more!
What's a 2018 goal for Twist & Shout? Twist and Shout is celebrating our 30th anniversary in 2018, so our goal is to host some great events leading up to Record Store Day in April, and much more to celebrating this milestone!
Anything else you want to share Twist & Shout? Long Live Vinyl!!!!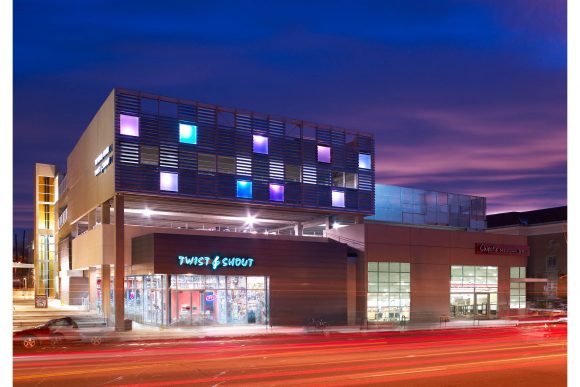 The post Retailer Spotlight: Twist & Shout appeared first on Kidrobot Blog.
---
Also in Kidrobot Blog: Art, Design & Pop Culture | Kidrobot.com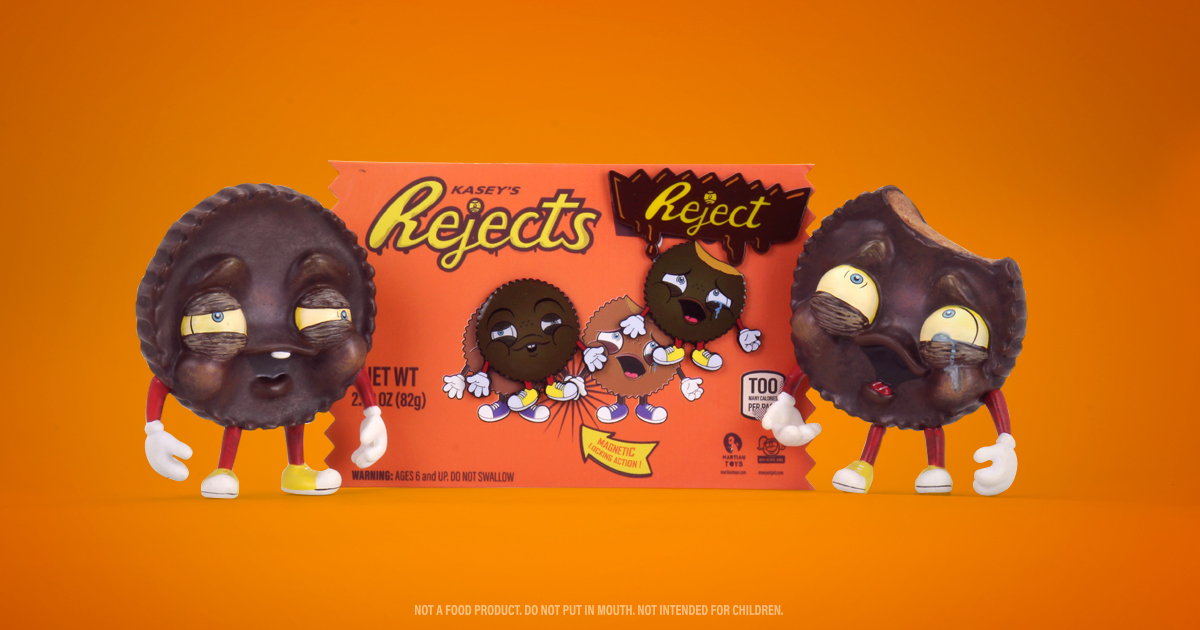 Q & A with Toy Designer One-Eyed Girl AKA Kasey Tararuj on release of The Rejects - Dark Chocolate Edition on Kidrobot.com. "I've been paralyzed and in a wheelchair for almost 20 years and I spent so much of that time creating all this weird, emotional art to help deal with it. I got to a point where that got old and making these silly characters was way more therapeutic than trying to put my feelings into a painting. So now I make my little guys to make myself laugh or smile and hope that it does the same for others." -One-Eyed Girl AKA Kasey Tararuj
The post Q & A with Toy Designer One-Eyed Girl AKA Kasey Tararuj appeared first on Kidrobot Blog.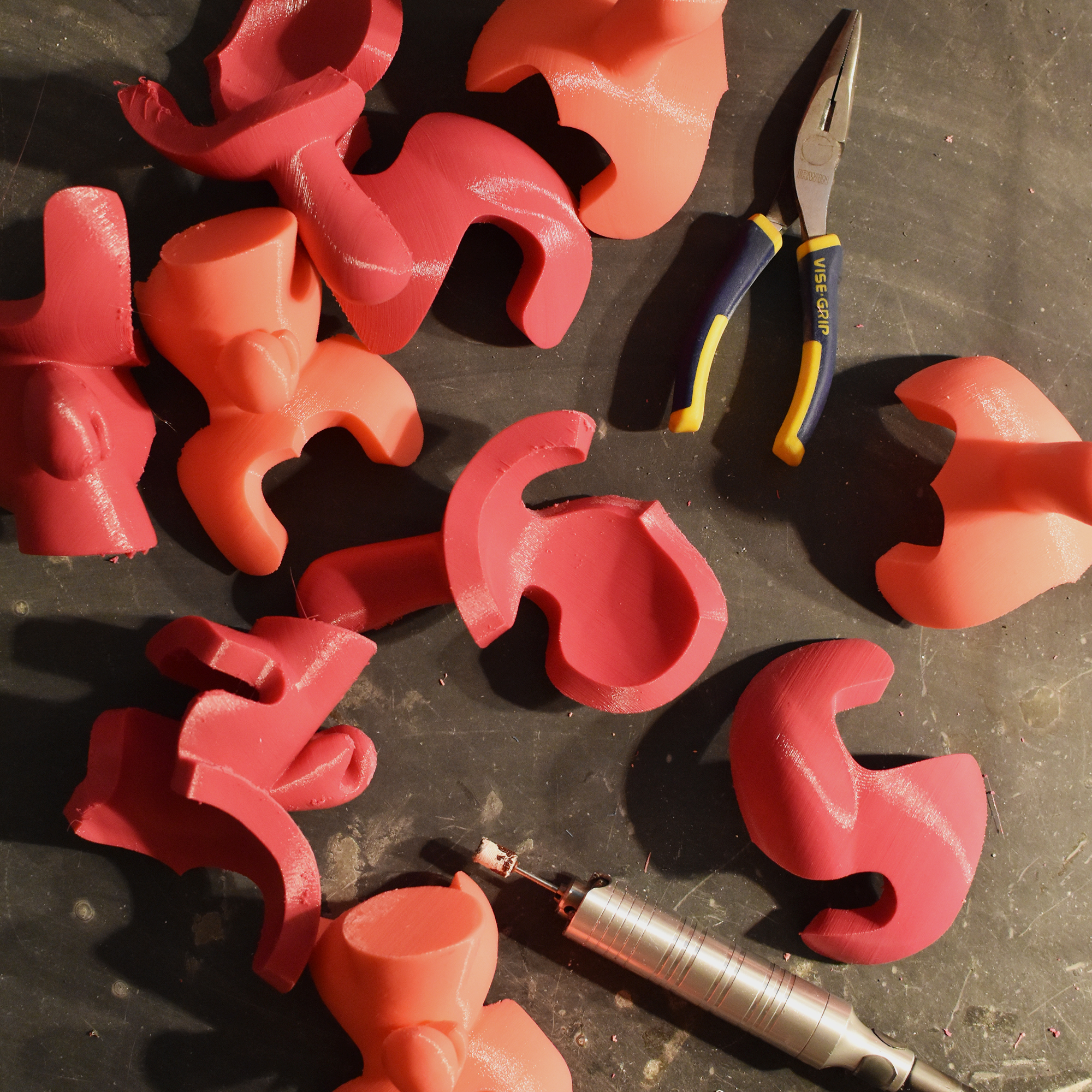 A few years ago, a member of the Kidrobot team met architect and Locknesters founder Fleet Hower at a trade show. At this show, Locknesters was introducing BEAR, their first three-dimensional puzzle bear figure...
The post The Story Behind the Locknester Puzzle Dunny & How They Are Made appeared first on Kidrobot Blog.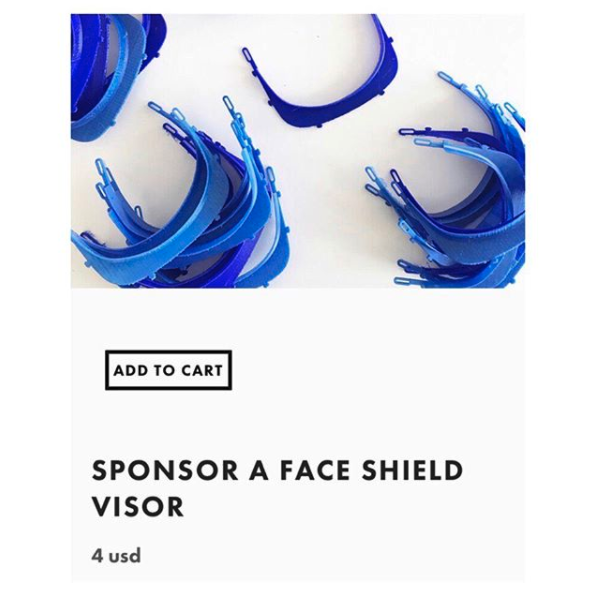 Fleet Hower of LOCKNESTERS has temporarily converted their New York-based studio from the production of art decor items like the Puzzle Dunny to the production of face shield visors for health care workers due to the COVID-19 outbreak.
The post LOCKNESTERS CREATING FACE SHIELDS FOR COVID-19 HEALTH CARE WORKERS appeared first on Kidrobot Blog.