Labbit Appreciation Day One! Scott Tolleson Pipkin Labbit
  Oh happy week! Labbit Appreciation Week has just started and we are kicking it off with the celebration of siblings, sorta like the Pipkin Labbits! Here is all you need to know about Day one of Kidrobots Labbit Appreciation Week brought to you by Chris Holt aka the Toy Viking:
 Not only are we kicking off Labbit Appreciation week, but today is also National Siblings Day, so we at Kidrobot are celebrating both with Scott Tolleson's Pipkin Labbit.  Wouldn't other holidays be so much easier if you could just go around combining them? First and foremost merging Christmas and Valentine's Day would do wonders for bank accounts around the world.  And I'm all for Columbus Day and Leif Erikson Day coming together in an epic battle of who discovered America.  That would actually make them both kinda fun, with reenactments of their epic voyages by costumed enthusiasts.  Come for the historically accurate food trucks, stay for the non-sanctioned cage match of two of the world's greatest adventurers!  
    I couldn't even imagine these two having a disagreement.  They go to the optometrist together, shop for sweaters together, and discuss the finer aspects of quantum psychics together, which makes them a hit with the rest of the family at the dinner table.  Especially their brother who now demands to be referred to as Skull Lord and left college to pursue his career as the world's first heavy metal performance artist in Time's Square.  There's nothing quite like seeing a grown Labbit in corpse paint eating stacks of pancakes without syrup in an effort to expose the trappings of a capitalist society in the pursuit of true enlightenment.  It's pretty deep.  
   Add these adorable siblings (not Skull Lord) to your collection today at www.kidrobot.com and keep the appreciating going, because this is only day 1!!!!! 
***PSSSSSTTTTT thanks for checking out our blog, use the code PIPKIN2017 for a 30% discount on your Pipkin Labbit!****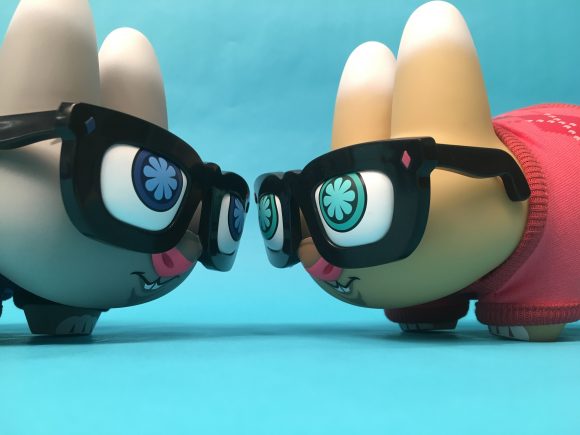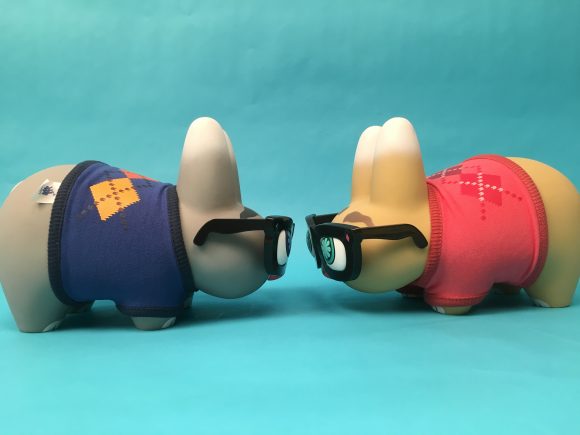 The post Labbit Appreciation Day One! Scott Tolleson Pipkin Labbit appeared first on Kidrobot Blog.
---
Also in Kidrobot Blog: Art, Design & Pop Culture | Kidrobot.com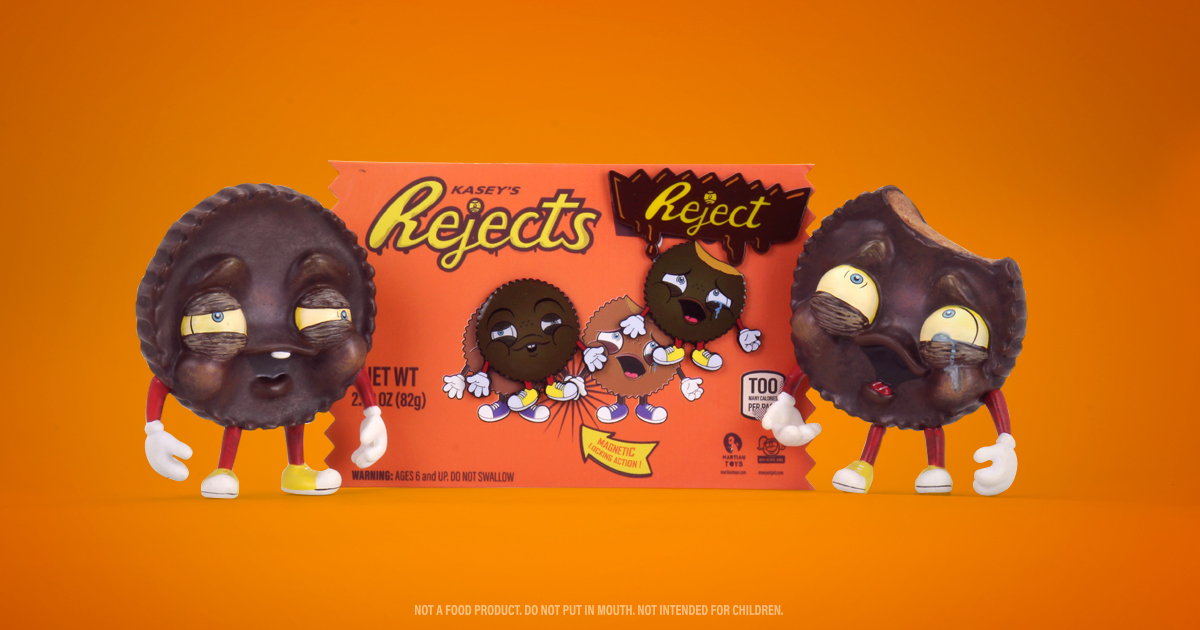 Q & A with Toy Designer One-Eyed Girl AKA Kasey Tararuj on release of The Rejects - Dark Chocolate Edition on Kidrobot.com. "I've been paralyzed and in a wheelchair for almost 20 years and I spent so much of that time creating all this weird, emotional art to help deal with it. I got to a point where that got old and making these silly characters was way more therapeutic than trying to put my feelings into a painting. So now I make my little guys to make myself laugh or smile and hope that it does the same for others." -One-Eyed Girl AKA Kasey Tararuj
The post Q & A with Toy Designer One-Eyed Girl AKA Kasey Tararuj appeared first on Kidrobot Blog.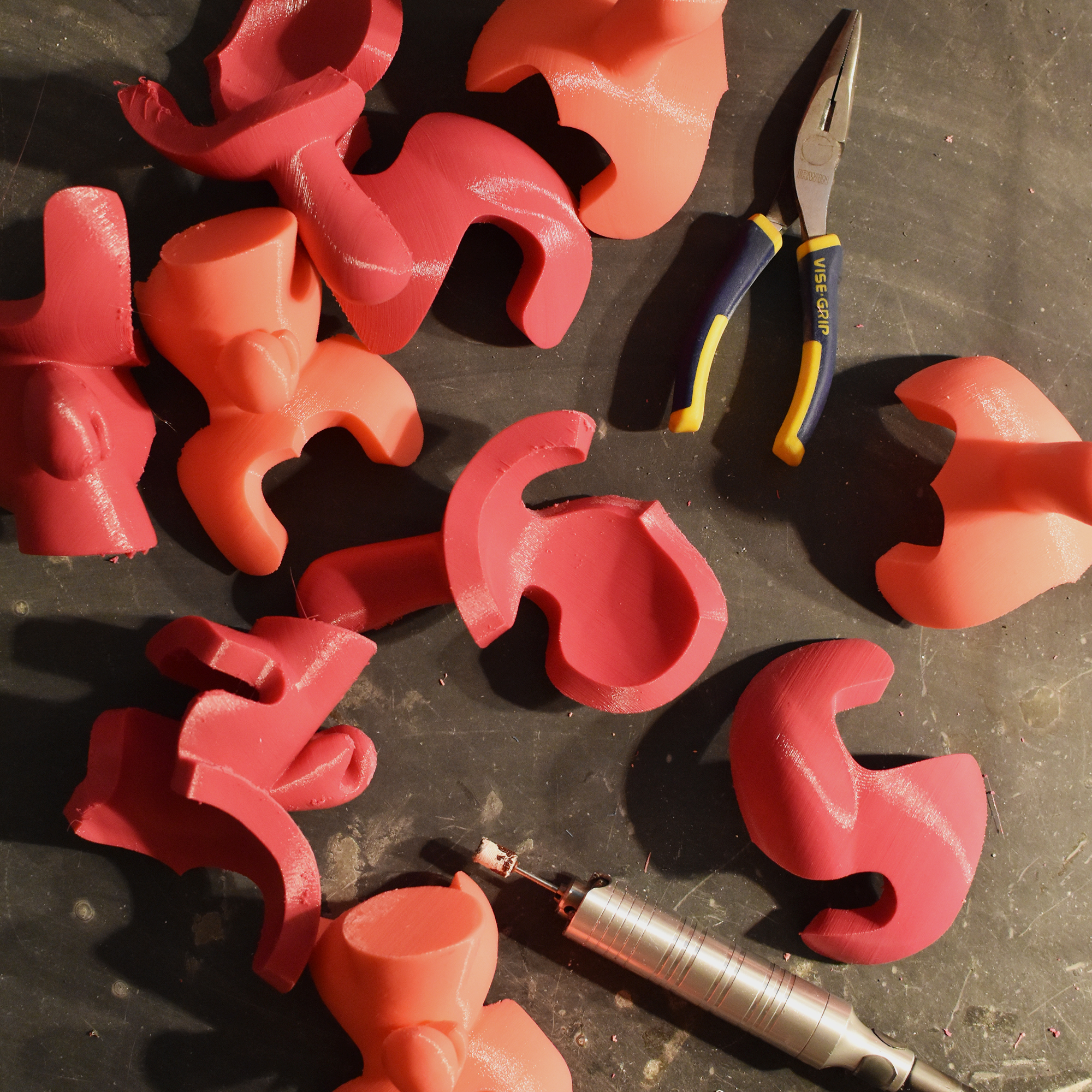 A few years ago, a member of the Kidrobot team met architect and Locknesters founder Fleet Hower at a trade show. At this show, Locknesters was introducing BEAR, their first three-dimensional puzzle bear figure...
The post The Story Behind the Locknester Puzzle Dunny & How They Are Made appeared first on Kidrobot Blog.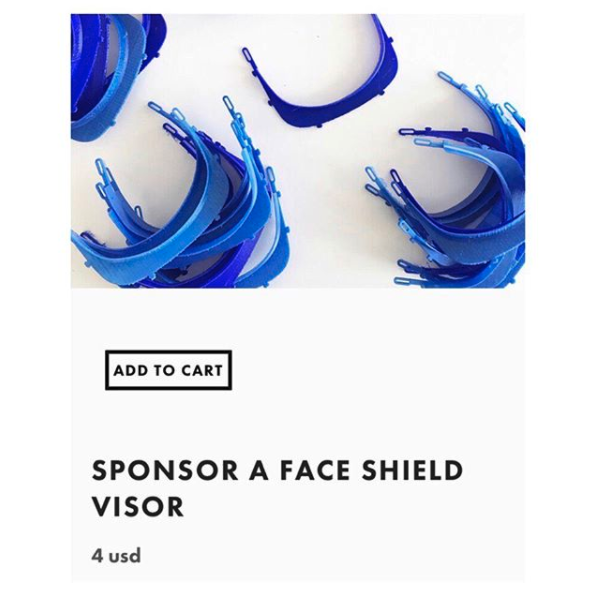 Fleet Hower of LOCKNESTERS has temporarily converted their New York-based studio from the production of art decor items like the Puzzle Dunny to the production of face shield visors for health care workers due to the COVID-19 outbreak.
The post LOCKNESTERS CREATING FACE SHIELDS FOR COVID-19 HEALTH CARE WORKERS appeared first on Kidrobot Blog.