June 15, 2018
Kidrobot x The Simpsons Flaming Moe's Medium Art Figure Available Online Now!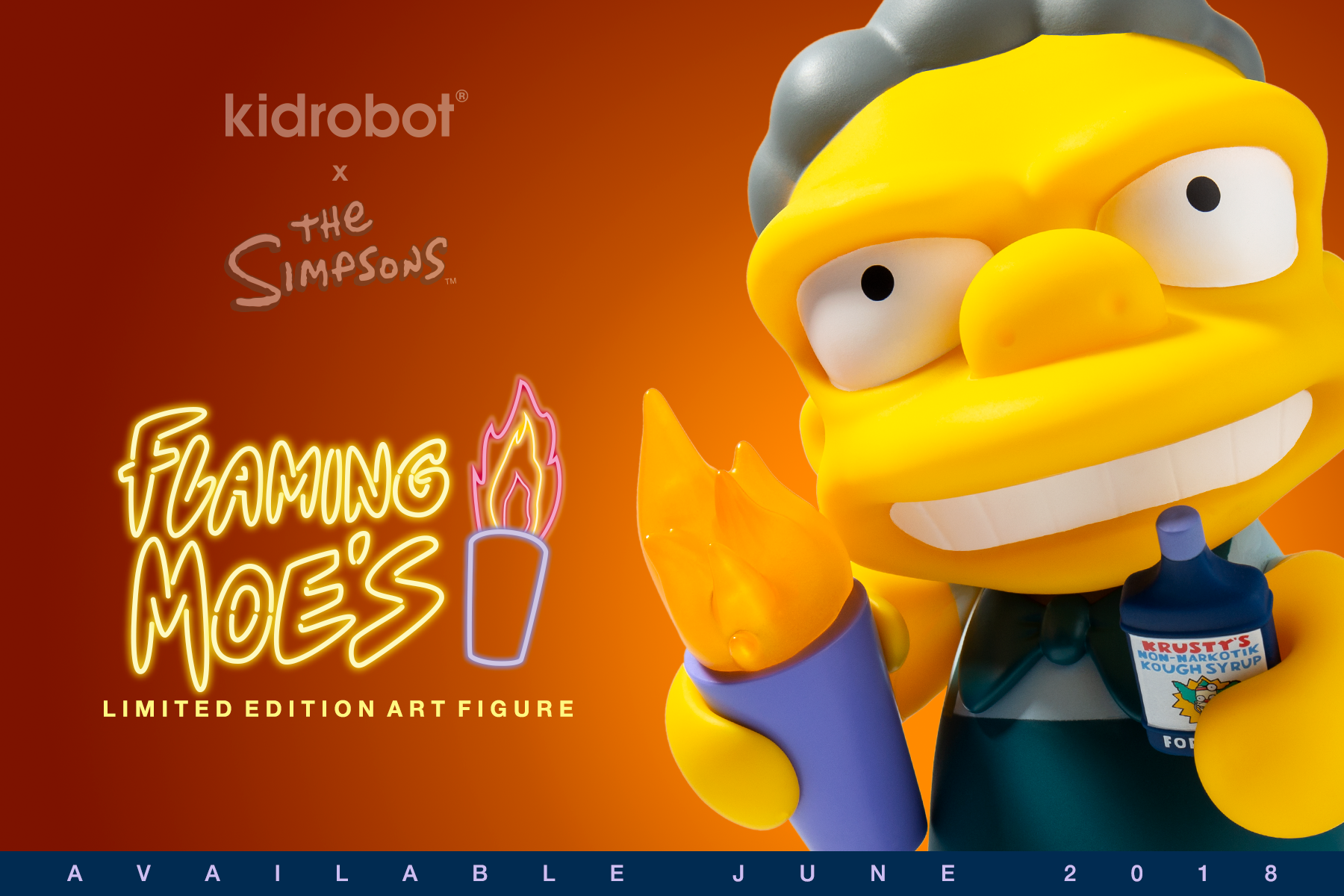 We are on fire with our releases! Now to add to the fun, we have released The Simpsons x Kidrobot Flaming Moe's Medium Art Figure. Here to say a little something extra to make the glass half full…totally full is our good friend Chris Holt aka The Toy Viking!
How many times have you thought of something that is super genius and the world needs only to never do anything with your idea?  Kidrobot wants to see you live your dreams the way The Simpson's bartender Moe did when he invented his signature drink, The Flaming Moe.  Well, actually Homer invented it, but Moe had the vision to turn it into the huge hit it became.  What good is the best drink the world has ever known if no one gets to taste it?  I wouldn't drink it myself, because anything that is that easy to set on fire kinda freaks me out.  But then again I do enjoy consuming a certain brand of soda that can literally strip paint from a car, so maybe my choices in liquid refreshment aren't the best.
This medium vinyl figure celebrates the gravely voiced proprietor turned beverage revolutionary before everything went horribly wrong.  I won't spoil it for you in case you've been living in a cave for the last 30 years trying to dodge those student loan payments, but everyone learns a valuable lesson when you put profits over friendship, or something.  I'm not the bed at life lessons.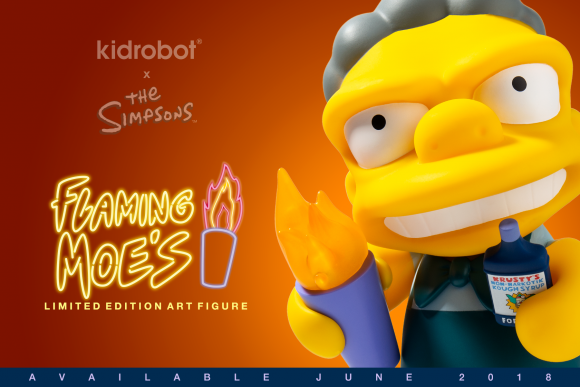 Pick one up for yourself or that Simpsons fan in your life today by visiting www.kidrobot.com.
The post Kidrobot x The Simpsons Flaming Moe's Medium Art Figure Available Online Now! appeared first on Kidrobot Blog.