Kidrobot x Sanrio Aggretsuko Vinyl Art Figures Available Online Now!
We all have a part of us that wants to go full office space after our jobs, that's why Aggretusko is so easy to empathize with. Here to talk about our new Kidrobot x Aggresuko figures in normal and rage is our good friend Chris Holt aka The Toy Viking!
I could have never predicted that a red panda would suddenly be looked upon as my spirit animal, but Kidrobot has yet again changed my way of thinking because of a vinyl figure. I would have thought it would have been maybe a tiger, or one of those deadly little sand cats (look them up and be happy the rest of the day) but nope, it's a death metal loving cartoon character created by Sanrio.
    Her name is Aggretsuko and she has been working the corporate life in Japan for far too long. She is under tremendous pressure from her boss and to relieve her frustration she sings death metal karaoke. Is that really a thing you can do in Japan? I've never been there myself but from what I've seen online it doesn't sound out of the question. People pay good money to eat at a
restaurant there that is made to look like a prison, so belting out a few songs about dismemberment with inebriated businessmen isn't that strange by comparison.
    Our little red panda friend isn't angry all the time, which is why there are two versions of this vinyl figure to choose from. There's the sweet, innocent, and beyond adorable one that is the picture of serenity. Then there's the one that is super aggressive in a grab you by the soul rip it out and step on it in a pile of broken glass sort of way. Guess which one speaks to me the most? Both versions are available now at
www.kidrobot.com
.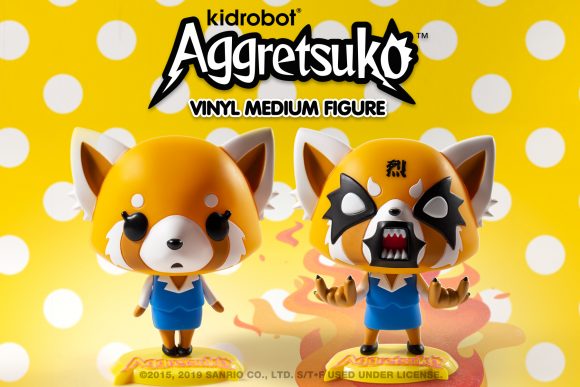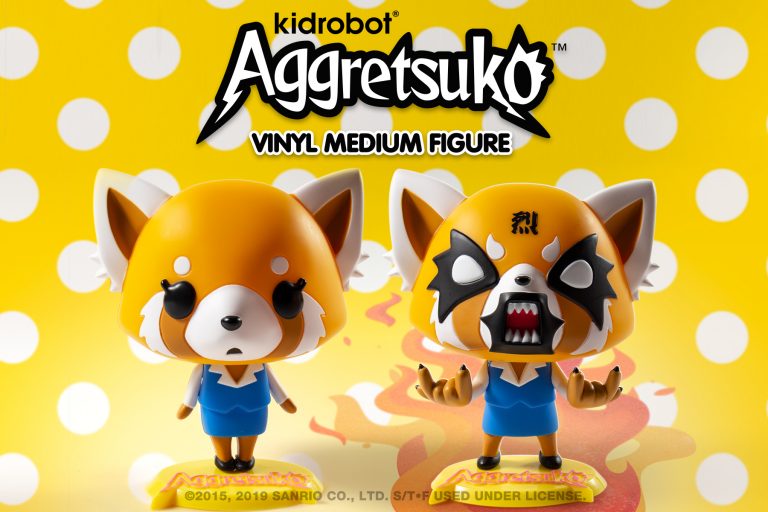 The post Kidrobot x Sanrio Aggretsuko Vinyl Art Figures Available Online Now! appeared first on Kidrobot Blog.
---
Also in Kidrobot Blog: Art, Design & Pop Culture | Kidrobot.com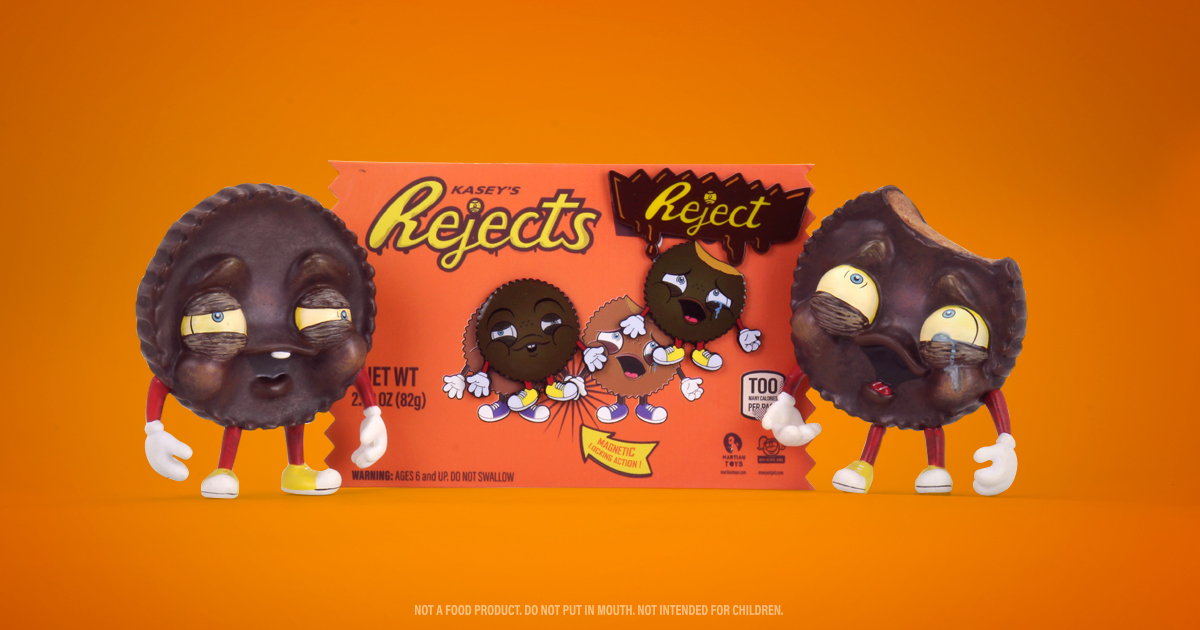 Q & A with Toy Designer One-Eyed Girl AKA Kasey Tararuj on release of The Rejects - Dark Chocolate Edition on Kidrobot.com. "I've been paralyzed and in a wheelchair for almost 20 years and I spent so much of that time creating all this weird, emotional art to help deal with it. I got to a point where that got old and making these silly characters was way more therapeutic than trying to put my feelings into a painting. So now I make my little guys to make myself laugh or smile and hope that it does the same for others." -One-Eyed Girl AKA Kasey Tararuj
The post Q & A with Toy Designer One-Eyed Girl AKA Kasey Tararuj appeared first on Kidrobot Blog.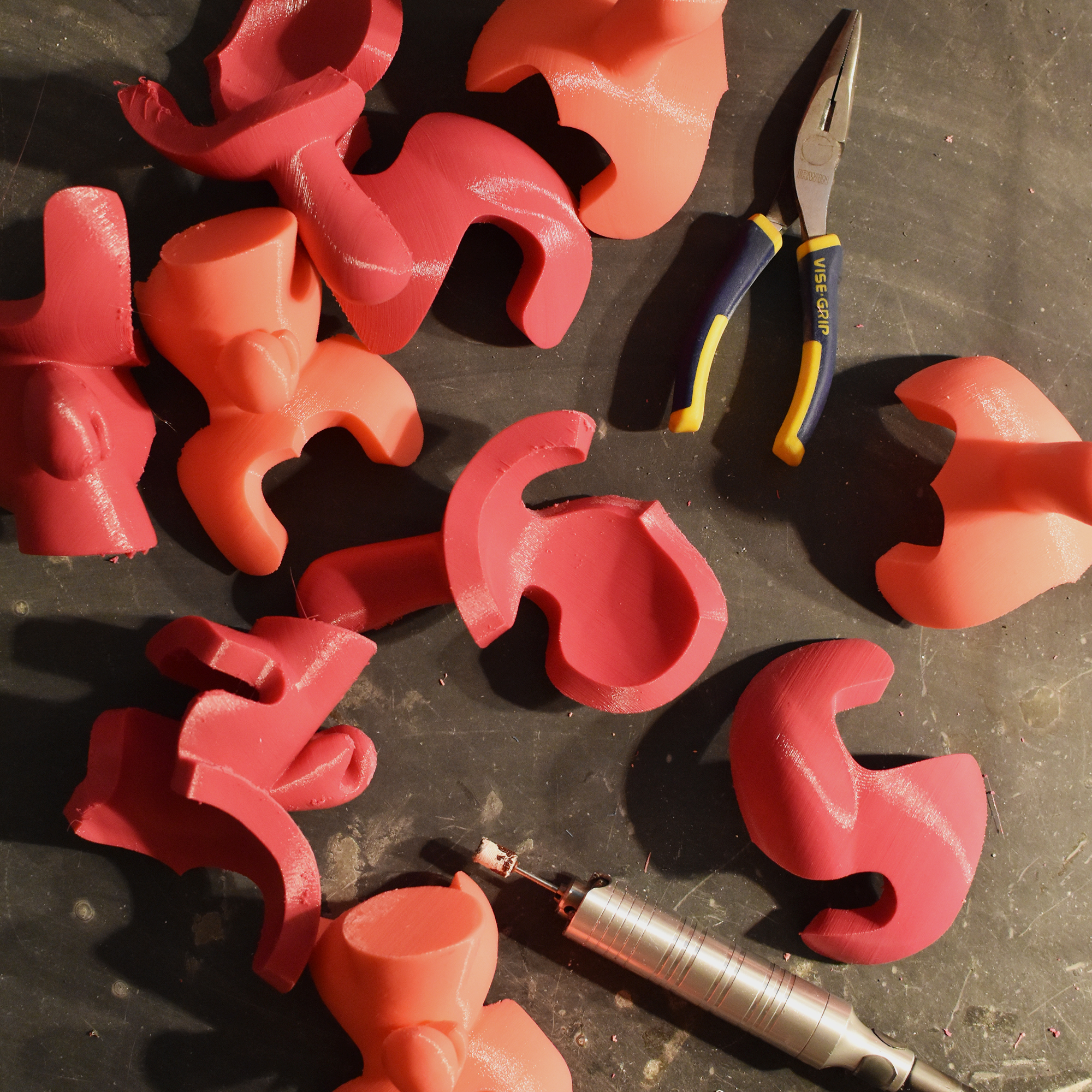 A few years ago, a member of the Kidrobot team met architect and Locknesters founder Fleet Hower at a trade show. At this show, Locknesters was introducing BEAR, their first three-dimensional puzzle bear figure...
The post The Story Behind the Locknester Puzzle Dunny & How They Are Made appeared first on Kidrobot Blog.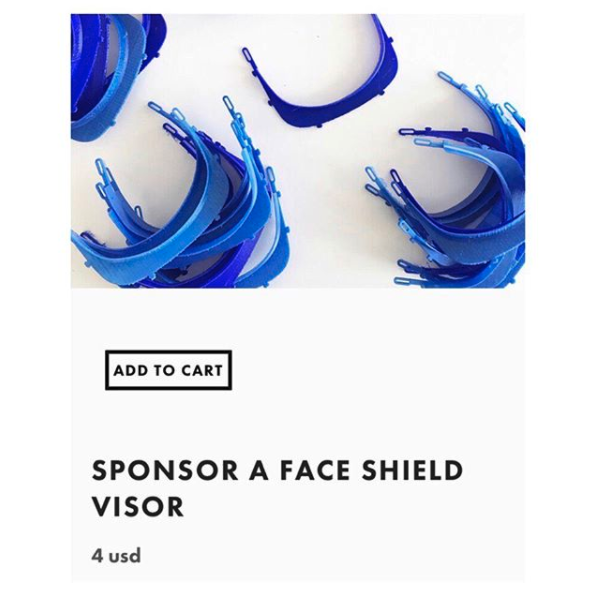 Fleet Hower of LOCKNESTERS has temporarily converted their New York-based studio from the production of art decor items like the Puzzle Dunny to the production of face shield visors for health care workers due to the COVID-19 outbreak.
The post LOCKNESTERS CREATING FACE SHIELDS FOR COVID-19 HEALTH CARE WORKERS appeared first on Kidrobot Blog.