Kidrobot x San Diego Comic Con 2019


SDCC 2019 Here We Come!
Kidrobot is heading to San Diego International Comic Con 2019 and we've got a lot of exciting things in store for you! Our booths are conveniently located in the heart of the convention hall!
Kidrobot Booth #2846 & Yummy World Booth #2742
See the map here
SDCC 2019 Exclusives, Debuts & Pre-Releases
It wouldn't be Comic Con without limited edition SDCC Exclusives and product debuts. Here we go!

SDCC 2019 Exclusive Art Figures & Dunny
We're incredibly excited to share this year's collectible exclusives with you and can't wait until you see them in person!
Aggretsuko serves up her signature rage in red glow-in-the-dark vinyl with the new San Diego Comic Con Exclusive vinyl art figure from Kidrobot and Sanrio. The Aggretsuko Rage 6″ Art Figure is limited to 500 pieces, available for $45.
SpongeBob is turning 20 and we're honoring him with an all-new collectible rainbow art figure with a semi-translucent shell that reveals an actual sponge inside. The Sea Sponge SpongeBob 8″ Art Figure (Rainbow Edition) is limited to 300 pieces, available for $55.
Godzilla's arch nemesis, Mecha Godzilla, will be taking a break from stomping on cities and joining us in the form of this awesome CHROME design that throws back to the 1974 classic "Godzilla vs. Mechagodzilla." Mecha Godzilla 8″ Art Figure (Chrome) is limited to 500 pieces, available for $100.
A Chia Pet Dunny? Yes! Following the sold out SDCC 2018 Exclusive Let Love Grow Terracotta 5″ Chia Pet Dunny by Jeremyville, we hereby reveal the second Chia Dunny featuring South Africa based artist, Kronk. The Buzz Kill Chia 5″ Dunny by Kronk (Yellow) is limited to 200 pieces, available for $45.
REMEMBER: Exclusive items are available in limited quantities, so run, don't walk, to the Kidrobot booth (Booth #2846) to snag yours!
SDCC 2019 Must-Have Debuts & Pre-Releases
One of our favorite things about Comic Con is getting to share debuts and pre-releases with our amazing fans. So what's in store for this year? We have a Hello Kitty Plush Kaiju collectible, a Hello Kitty Cute Scoops Ice Cream Plush, an Andy Warhol Mini Series, and a beautiful 8″ Balloon Dunny by Andrew Martin. We look forward to unveiling these newbies right in front of your beautiful faces!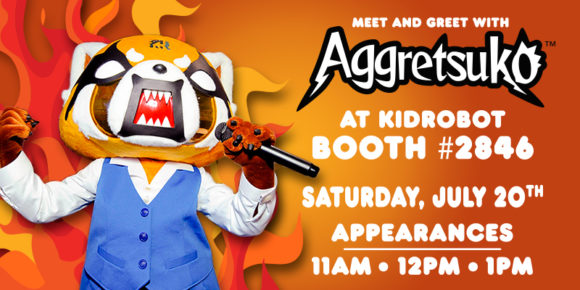 Your Chance to Meet Aggretsuko!
Ready to RAGE?! Stop by Kidrobot SDCC booth #2846 and meet Aggretsuko herself on Saturday, July 20th, at 11am, 12pm, and 1pm.
In order to meet Aggretsuko and snap a rage-filled photo, SDCC attendees must get a wristband for one of the time slots directly from the Kidrobot booth. All wristbands are handed out on a first come, first serve basis in limited quantities set aside for each day – so go to Kidrobot booth #2846 first thing in the morning, get a wristband and don't miss your chance to scream some death metal with your favorite heavy metal-loving red panda! 

Line formation starts at the beginning of each time slot and lines formed before each time slot will not be allowed. Fear not: if you have a wristband, you will meet Aggretsuko!
The post Kidrobot x San Diego Comic Con 2019 appeared first on Kidrobot Blog.
---
Also in Kidrobot Blog: Art, Design & Pop Culture | Kidrobot.com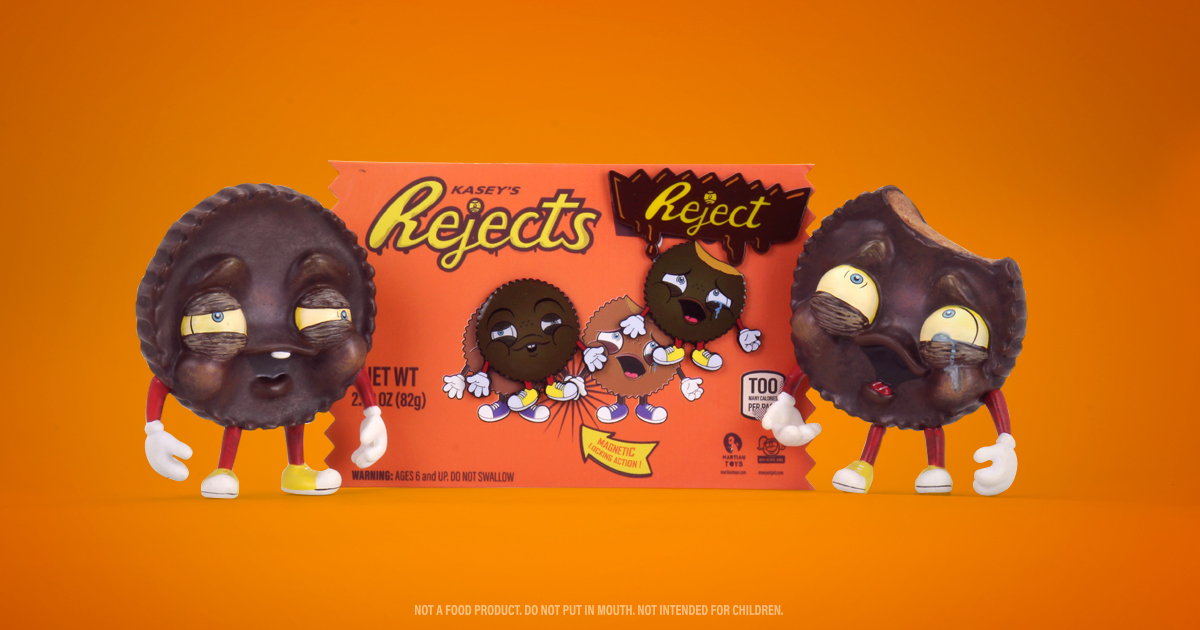 Q & A with Toy Designer One-Eyed Girl AKA Kasey Tararuj on release of The Rejects - Dark Chocolate Edition on Kidrobot.com. "I've been paralyzed and in a wheelchair for almost 20 years and I spent so much of that time creating all this weird, emotional art to help deal with it. I got to a point where that got old and making these silly characters was way more therapeutic than trying to put my feelings into a painting. So now I make my little guys to make myself laugh or smile and hope that it does the same for others." -One-Eyed Girl AKA Kasey Tararuj
The post Q & A with Toy Designer One-Eyed Girl AKA Kasey Tararuj appeared first on Kidrobot Blog.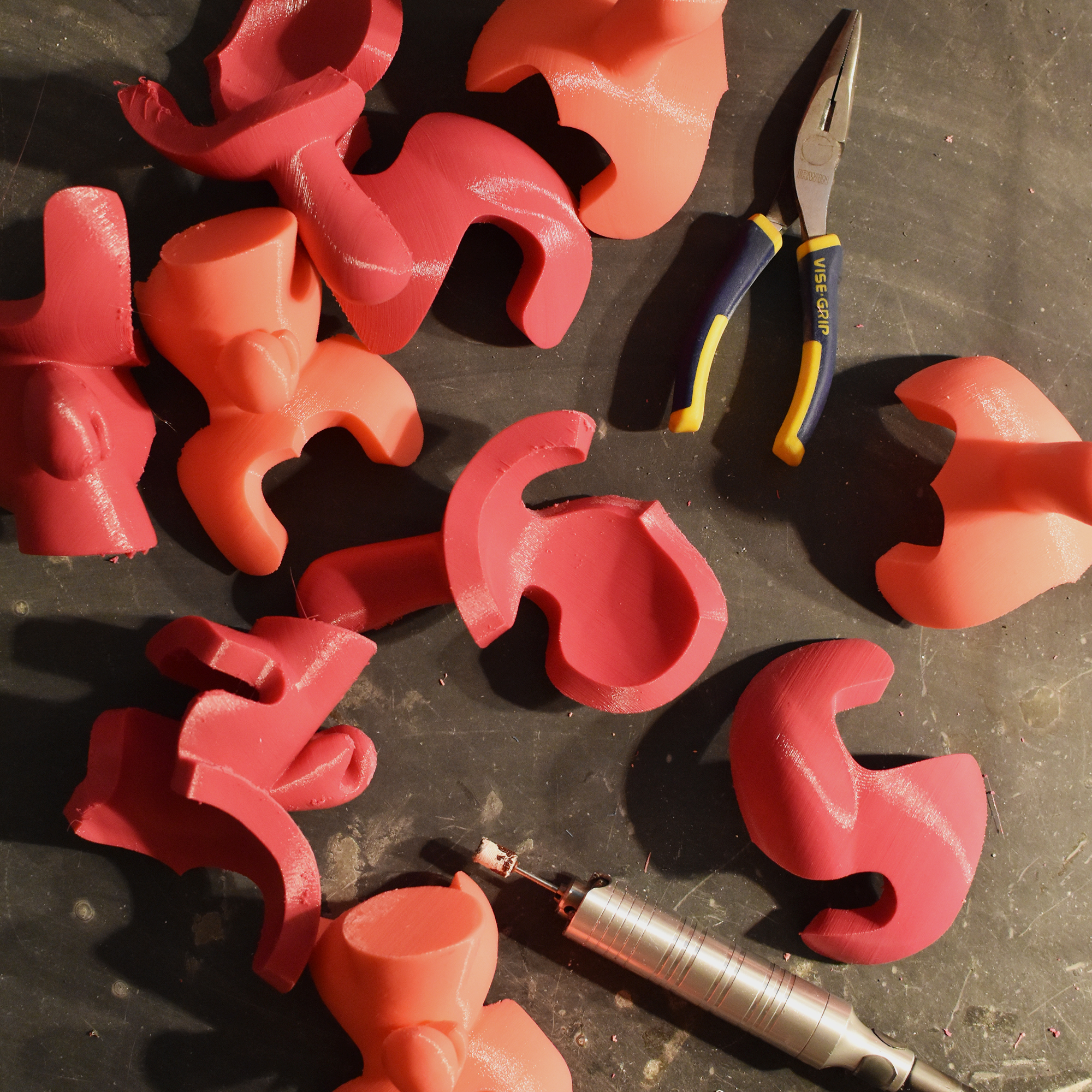 A few years ago, a member of the Kidrobot team met architect and Locknesters founder Fleet Hower at a trade show. At this show, Locknesters was introducing BEAR, their first three-dimensional puzzle bear figure...
The post The Story Behind the Locknester Puzzle Dunny & How They Are Made appeared first on Kidrobot Blog.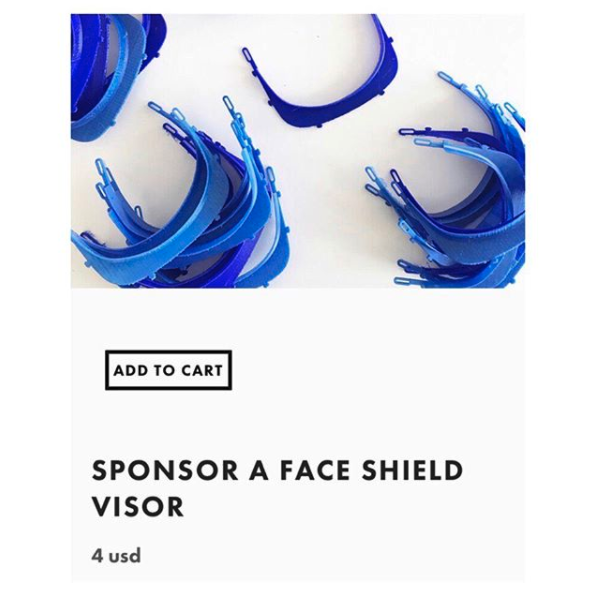 Fleet Hower of LOCKNESTERS has temporarily converted their New York-based studio from the production of art decor items like the Puzzle Dunny to the production of face shield visors for health care workers due to the COVID-19 outbreak.
The post LOCKNESTERS CREATING FACE SHIELDS FOR COVID-19 HEALTH CARE WORKERS appeared first on Kidrobot Blog.