January 29, 2019
Kidrobot x Gary Baseman Awhroo Art Figure Online Now!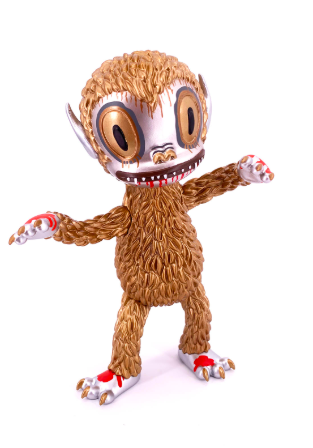 Swinging in from who the hell knows where, the Gary Baseman Art Figure is available online now at www.kidrobot.com. Here to say something a little extra about this furry friend is Chris Holt aka The Toy Viking.
    Gary Baseman has literally done it all: He's created a television show, a feature film, had exhibitions of his art all over the world and even designed for a very exclusive fashion label. His art speaks to so many people that it demands to be presented in as many mediums as possible. Not a bad problem to have if you ask me. That's why Kidrobot has teamed up with Gary and 3DRetro to release an exclusive version of his latest designer vinyl toy, Ahwroo.
      This feral lad has a hunger for love, and sometimes that hunger manifests itself in very literal fashion. If devouring something was how you measured your affection for it, then my wife should be very jealous of my relationship with hamburgers. I have a top five list of the best hamburgers I've ever eaten and each city they came from, which I will share with you now:
 1.) Jackson Hole, Wyoming (Made from buffalo, who are just as majestic inside my belly as they are outside.) 
 2.) Gettysburg, Pennsylvania (From an Irish pub and we stayed at a haunted hotel afterwards. The hamburger was more successful than our attempts to communicate with the dead.) 
 3.) New Hope, Pennsylvania (Another Irish pub. It's not all red heads and leprechauns over there, ya know.) 
 4.) San Francisco, California (Right by where all the sea lions perfume the air with their unique smell. It's like if pig farms were located on floating islands, but way more photogenic.)
 5.) Adamstown, Pennsylvania (The Antique Capital of the United States, another thing I have an unhealthy obsession with.)
      Speaking of antique, this Kidrobot exclusive version is painted with a super sick metallic bronze, which will make you look like a collector of expensive artifacts. And he also has enough blood spatter on him to make him look like he was used in the commission of a crime. He's the perfect piece of evidence for your internet police drama! Limited to only 150 pieces, the only way you can get one is by visiting www.kidrobot.com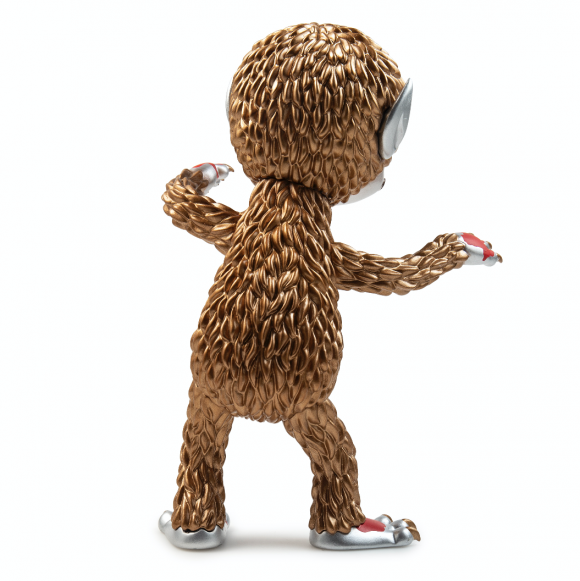 The post Kidrobot x Gary Baseman Awhroo Art Figure Online Now! appeared first on Kidrobot Blog.