Kidrobot x Andy Warhol Invisible Sculpture and Polaroid Series Release
    If there's anything we here at Kidrobot know, it's that art can take many forms.  Whether it's a painting, a drawing, or a series of figures, art is as diverse as the responses it elicits.  And sometimes art takes no form at all as was the case when Andy Warhol debuted his Invisible Sculpture.  Consisting of a wall plaque with his name and an empty pedestal, Mr. Warhol then stood next to it for a short amount of time to mentally infuse his genius into the work and the rest was history.  Was it a statement about how literally anything, including your own imagination, could be construed as art?  Or was he simply pushing the limits of what his fame would allow him to get away with?  Either way it was a provocative statement in an art world whose very ideas he had made a career of challenging.
    You can bring home this piece of Pop Art history as Kidrobot unveils the ultimate collectible for Andy Warhol fans.  This diorama accurately recreates the famous work, and it completely closes with a handle so you can set it up anywhere that needs a cultural shot in the arm.  Spark a great art debate in your house by picking one of these up today at 
www.kidrobot.com
.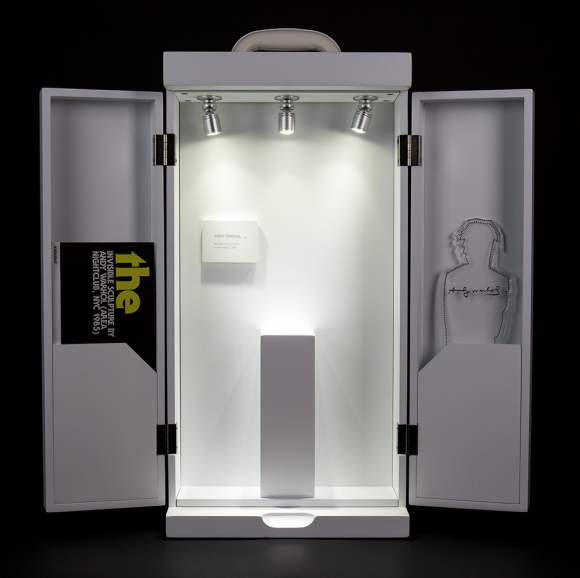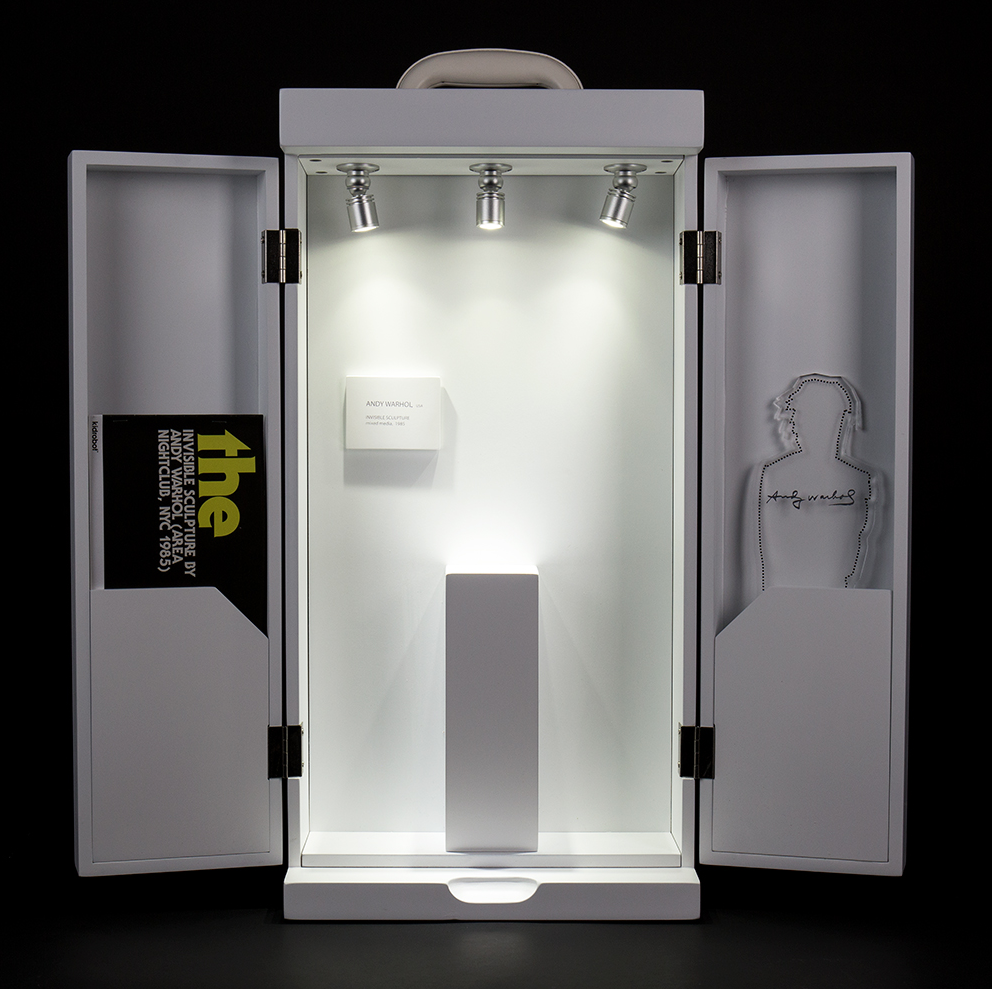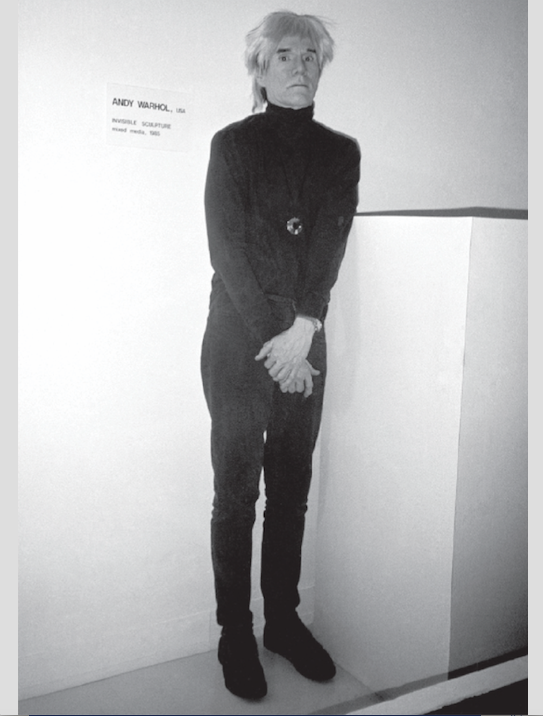 Kidrobot is taking you much deeper into the world.of Andy Warhol with this limited edition pack of Polaroid pictures.  Each pack contains a full set of 12 images suitable for framing that are a must for any art enthusiast.
What separates these from his other work is the intimacy to each picture; an exposé of the subject that is unwavering and unapologetic. Each one is a piece of raw humanity unobstructed by clever filters or digital retouching.  They are Andy Warhol and his subjects pared down to their basic elements and on display to make of as you will.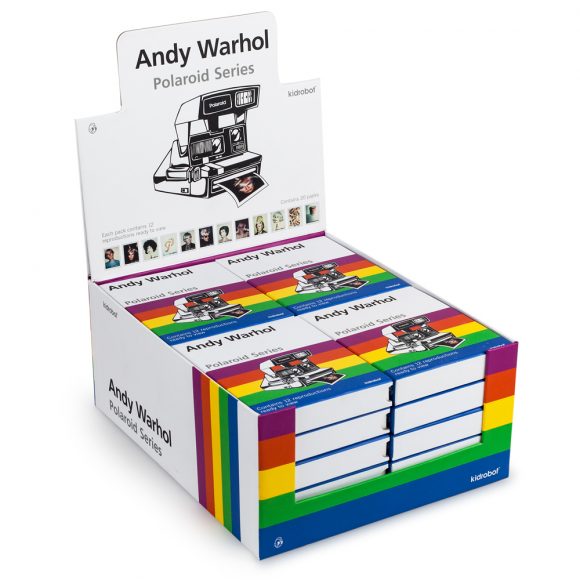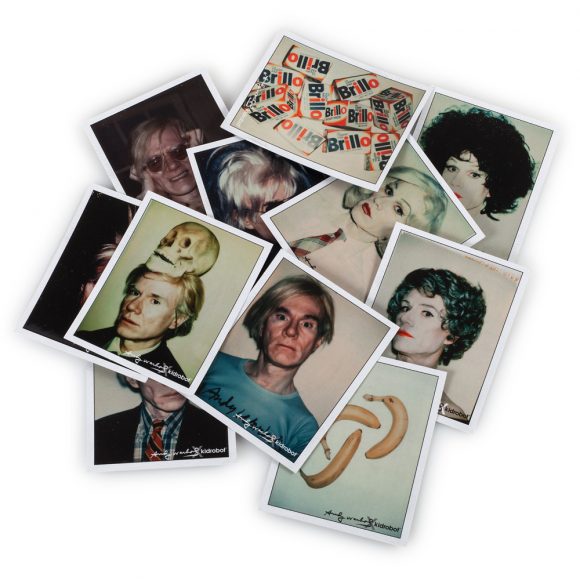 The post Kidrobot x Andy Warhol Invisible Sculpture and Polaroid Series Release appeared first on Kidrobot Blog.
---
Also in Kidrobot Blog: Art, Design & Pop Culture | Kidrobot.com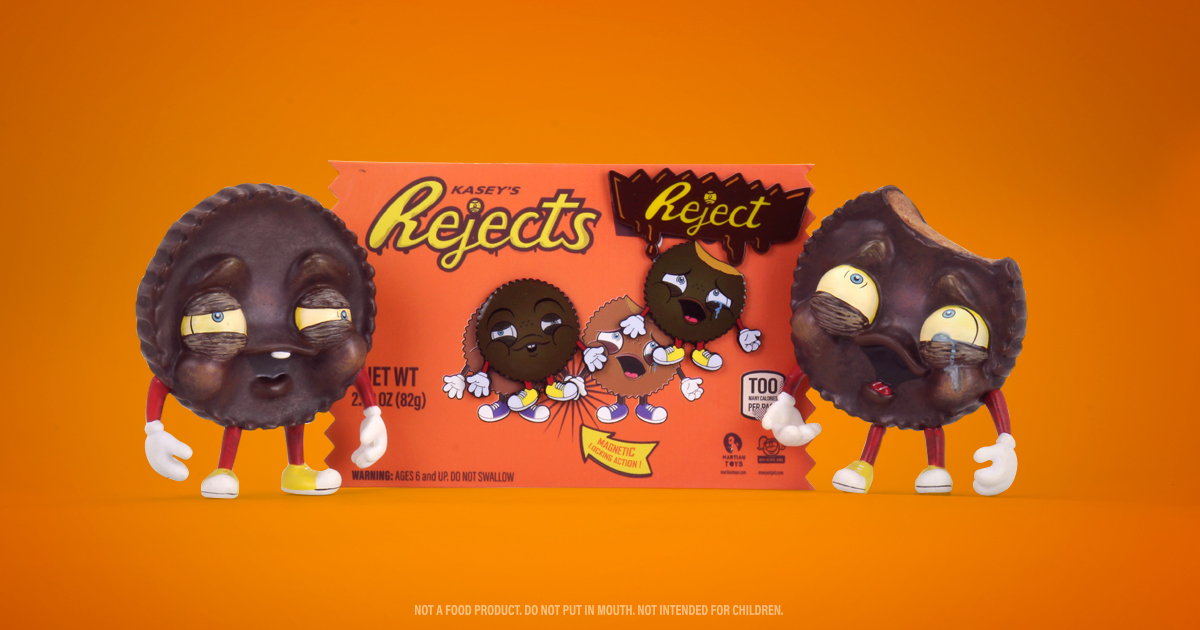 Q & A with Toy Designer One-Eyed Girl AKA Kasey Tararuj on release of The Rejects - Dark Chocolate Edition on Kidrobot.com. "I've been paralyzed and in a wheelchair for almost 20 years and I spent so much of that time creating all this weird, emotional art to help deal with it. I got to a point where that got old and making these silly characters was way more therapeutic than trying to put my feelings into a painting. So now I make my little guys to make myself laugh or smile and hope that it does the same for others." -One-Eyed Girl AKA Kasey Tararuj
The post Q & A with Toy Designer One-Eyed Girl AKA Kasey Tararuj appeared first on Kidrobot Blog.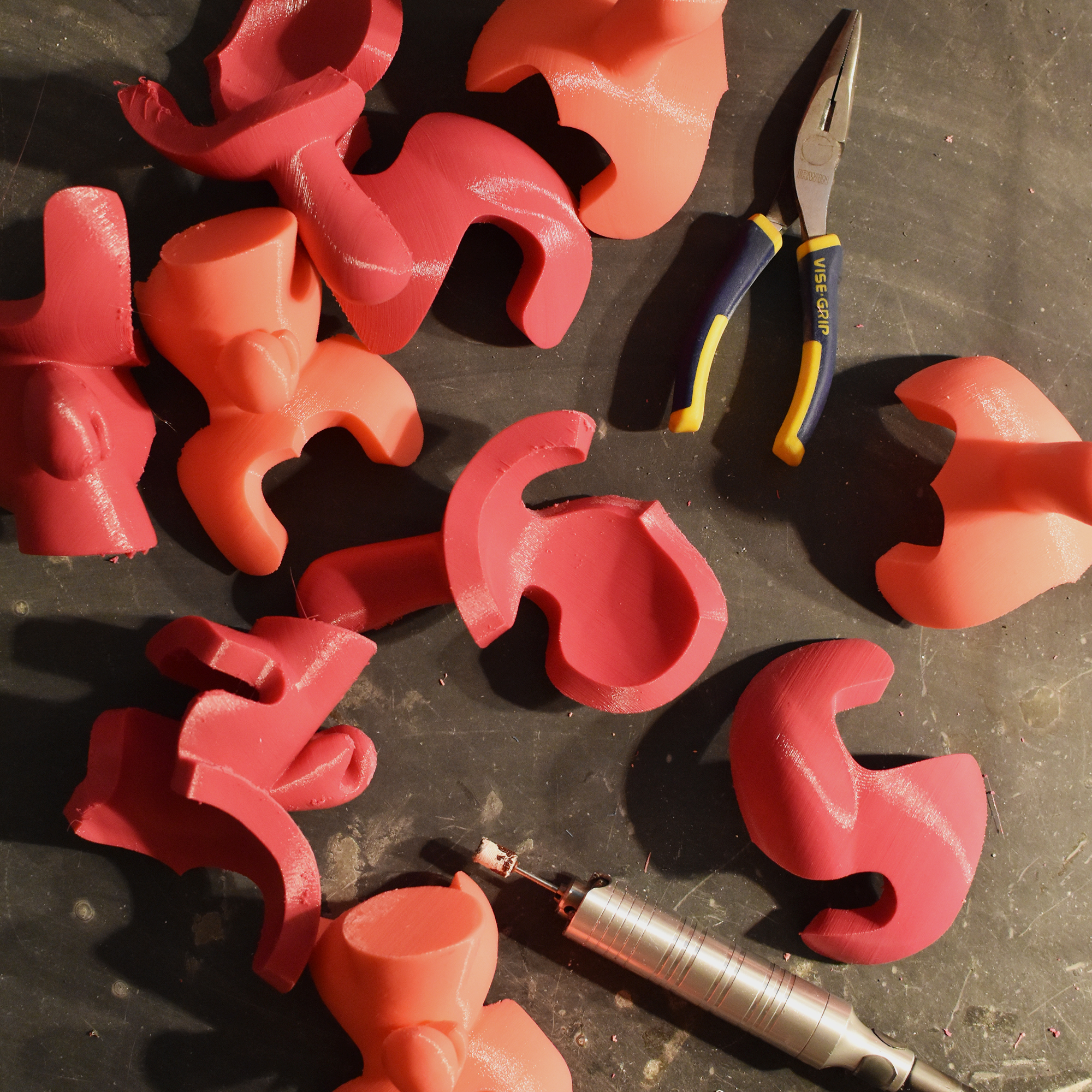 A few years ago, a member of the Kidrobot team met architect and Locknesters founder Fleet Hower at a trade show. At this show, Locknesters was introducing BEAR, their first three-dimensional puzzle bear figure...
The post The Story Behind the Locknester Puzzle Dunny & How They Are Made appeared first on Kidrobot Blog.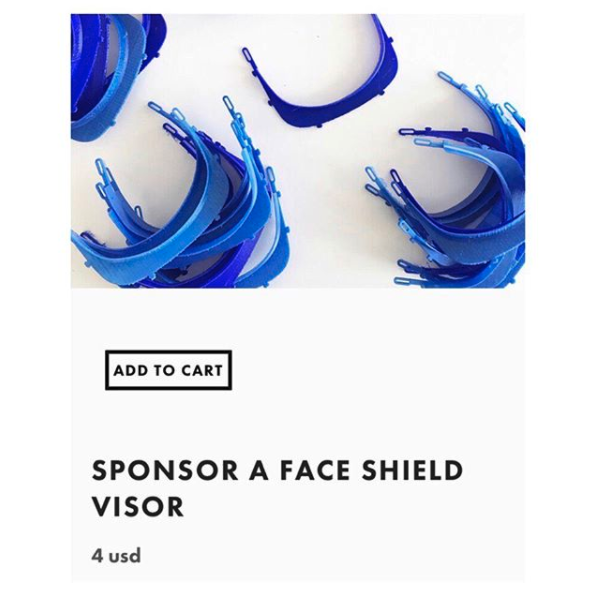 Fleet Hower of LOCKNESTERS has temporarily converted their New York-based studio from the production of art decor items like the Puzzle Dunny to the production of face shield visors for health care workers due to the COVID-19 outbreak.
The post LOCKNESTERS CREATING FACE SHIELDS FOR COVID-19 HEALTH CARE WORKERS appeared first on Kidrobot Blog.