Kidrobot's Throwback Thursday: Lord Strange
Another awesome Throwback Blog brought to you by our good friend Chris Holt, aka The Toy Viking.. this time we unlock the dark door of Lord Strange by Brandt Peters.
Last week saw the release of the brand new glow in the dark edition of Brandt Peter's The 13 Dunny series, but no set can be complete without the diabolical mind behind it all….Lord Strange!!!!   I don't know if he's a tradition lord like the British have, or if he bestowed the title upon himself, but he sure is strange!  Any doubts of that could be quickly erased by removing his skull mask.  There's a lot going on underneath it (let's just say you wouldn't want to be responsible for paying his bill at the eye doctor) and even more happening in his dark mind.
Complete with dashing top hat, cane, and flaming ears you can invite this mysterious character into your life to help with all your interdimensional portal opening needs.  He's, like, really good at it.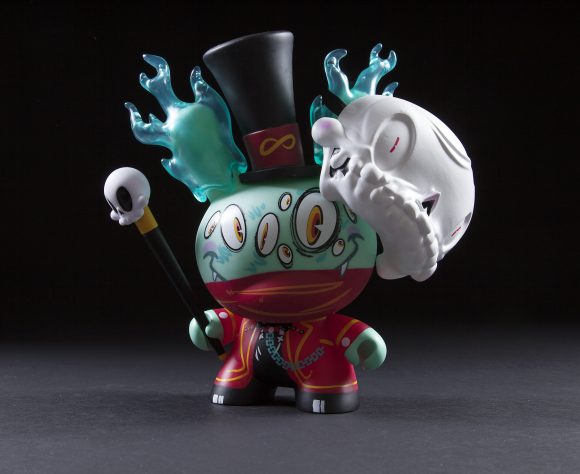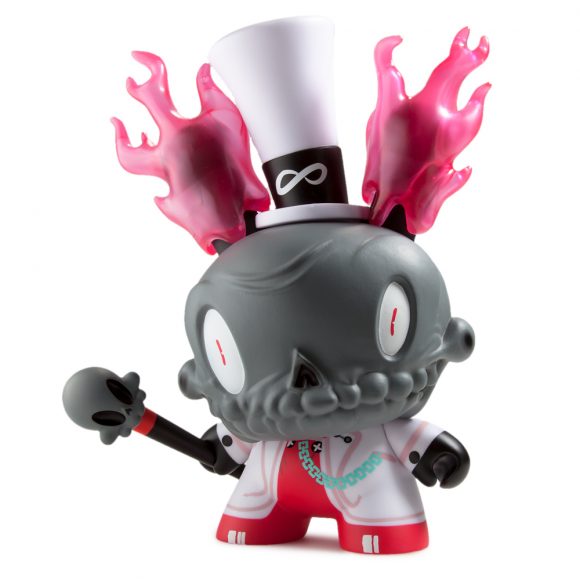 Add him to your collection today at www.kidrobot.com
The post Kidrobot's Throwback Thursday: Lord Strange appeared first on Kidrobot Blog.
---
Also in Kidrobot Blog
Kidrobot brings pop culture to life at Los Angeles Comic Con October 26-28that Booth #124 with entertainment experiences and photo ops from Deadpool, Spiderman, Aggretsuko, Godzilla and God of War along with of Comic Con Exclusives. Entertainment Experiences / Photo … Continued
The post Kidrobot Attends Los Angeles Comic Con! appeared first on Kidrobot Blog.