November 07, 2017
Julie West Funshine & Bedtime Bear By Chris Holt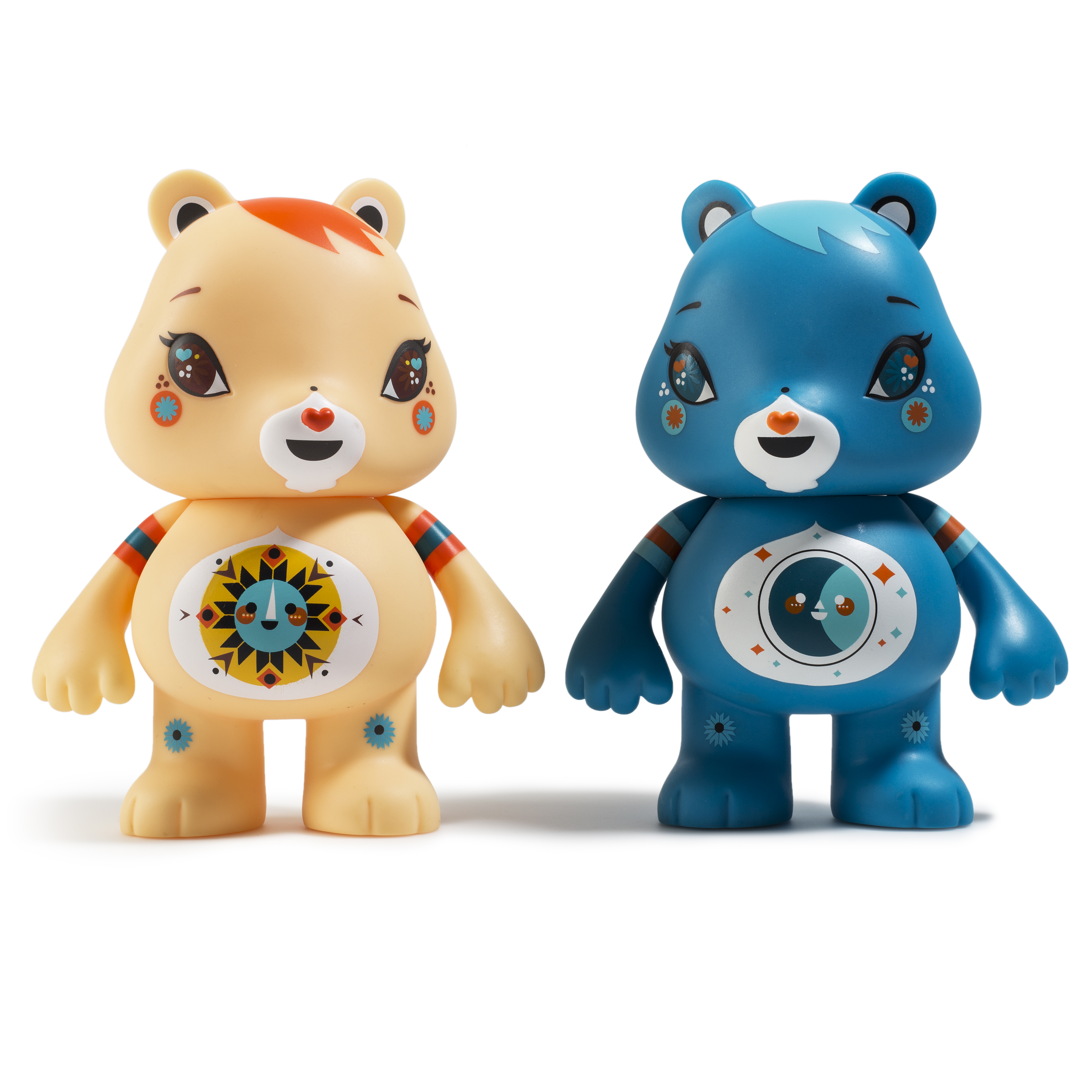 And here's another awesome blog brought to you by our good friend Chris Holt, aka The Toy Viking on our new Care Bear X Julie West: The Bedtime and Funshine Bear available online now at www.kidrobot.com.  I love to see a good reinterpretation of a classic character and Kidrobot's Care Bears medium figures are on point.  When something is able to feel new while maintaining the spirit of familiarity I am all about it.  Julie West certainly accomplished this with her versions of Sunshine and Bedtime Bear.  They're instantly recognizable for those of us that grew up with the originals and the perfect way for a younger generation to discover such a storied franchise.
The best part about them is you can't not smile when looking at either one.  Care Bears have been a beacon of comfort throughout good times and bad and a mere glance is enough to make you forget the pain that your student loan causes you every month.  Or that bad tooth that is sore even when you eat mashed potatoes.  Or the fact that your kid literally ran away with the circus.  Don't look now Michael, but your old bedroom just became the perfect spot for my rowing machine.  Enjoy cleaning up after the elephants.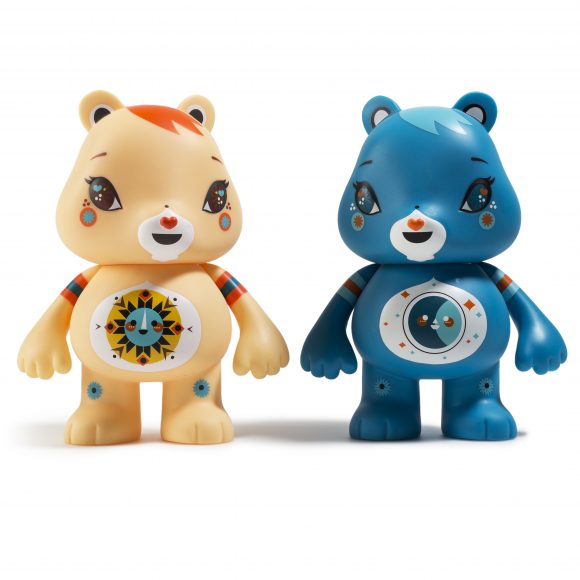 Available now at www.kidrobot.com so you can invite happiness into your home.
The post Julie West Funshine & Bedtime Bear By Chris Holt appeared first on Kidrobot Blog.