J*RYU x Kidrobot Clairvoyant Dunny Giveaway at Designer Con 2016
Kidrobot crushed it at last years Designer Con 2016, and were thrilled to be in such good company while we were there! In addition to Jordan and Chris from The Horrible Adorables, original Mad Balls creative Josh Groman and Scott Tolleson all having a presence at the Kidrobot booth, artist J*RYU took part in live paintings of the newly sought after Clairvoyant Dunny releasing this Friday, January 13th on Kidrobot.com. Using the hashtag #kidrobotknowsthefuture all our fans were entered to win a one-off of J*RYU's x Kidrobot's new Clairvoyant Dunny. Each day J*RYU painted a figure live at the booth, one in bronze and one in silver while answering questions about the piece. While displaying the vinyl artifact, fans stopped to examine the intricate details of the Dunny and the darkened skeletal centerpiece that greets any new pair of eyes. So it's no mistake that the figure will release on Friday the 13th as this Dunnys mysterious appeal partnered with the crystal ball accessory, is a piece of vinyl fortune that gives a glimpse of the Kidrobot x J*RYU future….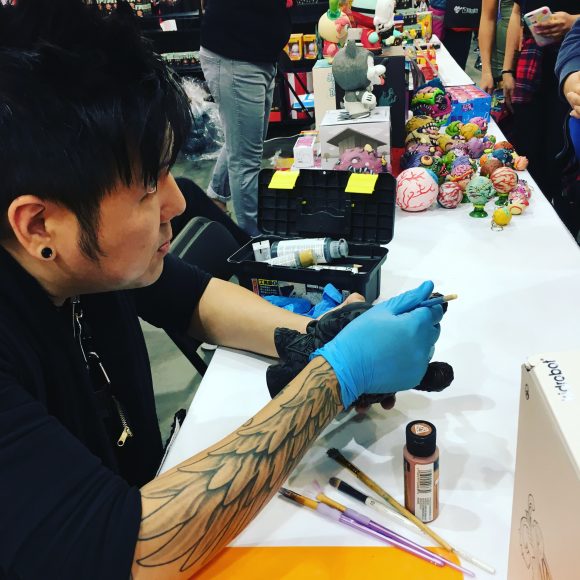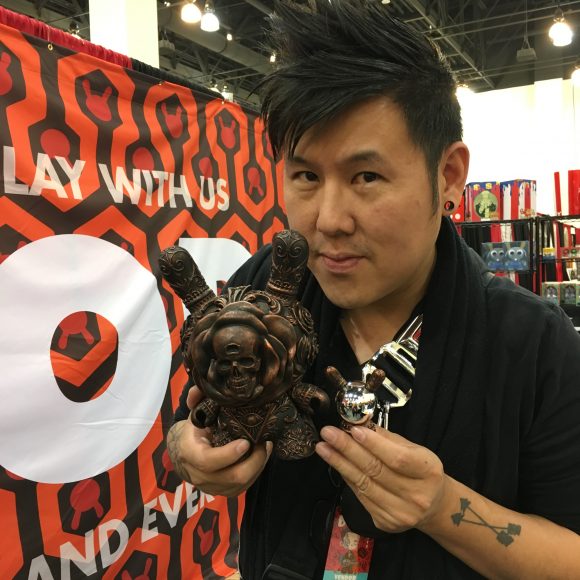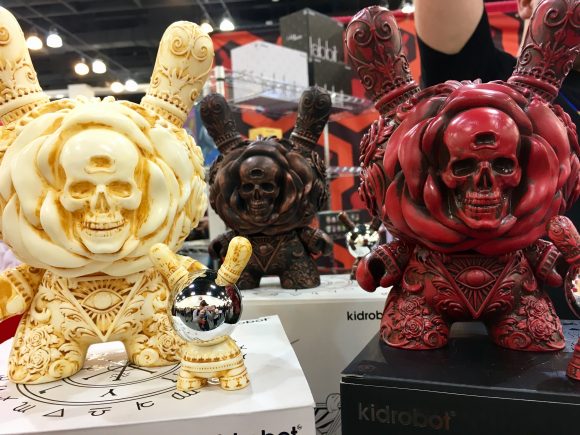 The post J*RYU x Kidrobot Clairvoyant Dunny Giveaway at Designer Con 2016 appeared first on Kidrobot Blog.
---
Also in Kidrobot Blog
We often forget how far and wide the vinyl collectible and art toy world spreads. We are so pleased that the appreciation for art in a different form than canvas has become a collection, a job, a passion and now … Continued The post UK Toy Art Event August 25th 2018 appeared first on Kidrobot Blog.
We like to keep our eyes on what's going on in the Art Vinyl Toy World whenever we can. This month, artist César Zanardi (who we had the pleasure of meeting through mutual friend, Nathan Jurevicius) has partnered with Art … Continued The post Art Across The World: Latin Psychedelia In Tokyo appeared first on Kidrobot Blog.
GOT ANY SPARE BRAINS??? The lastest thing in Mechtorian technology is the 8″ Cognition Enhancer Dunny and it's available online now at www.kidrobot.com. On the mic (or really, written in words) is our fancy friend Chris Holt aka The Toy … Continued The post Kidrobot x Dok A Cognition Enhancer 8″ Dunny Available Now! appeared first on Kidrobot Blog.