Igor Ventura's Death of Innocence 8-Inch Dunny!
This time our friend Chris Holt, aka The Toy Viking takes a closer look at Igor Ventura's The Death of Innocence Dunny.
Igor Ventura is going deep with his latest release, entitled The Death of Innocence, in which this horse is meant to represent all of the things we took for granted as children and that have disappeared with adulthood.  It's kinda sad and has brought up some real feelings.  I picture this figure sitting alone in an attic and reaching various stages of decay as we move into more serious aspects of life, like he's a bit of our soul that has gone without nurture and attention.  But here's the flip side to that sentiment: By his very nature of being a toy he is allowing us to hang onto something completely innocent after all.  His mere presence in our life harkens back to those times when we surrounded ourselves with the toys we loved and played with until the sun set and we were forced to stop. So while he may be a symbol that our lives have become preoccupied with things we could have never foreseen nor necessarily wanted, he is also a bridge to those happy memories and a reminder that we can shape our destiny so those things can remain a part of it.  My therapist is going to be so proud when he reads this.
Fresh from his literary figures as part of The Wild Ones series, Igor Ventura is now gracing us with the mother of all rocking horses.  This eight inch Dunny is based on a custom he made a few years ago and is unlike anything before it.  Not only does it look super sick on account of each one being hand painted, but the body is actually quite heavy allowing the figure to actually rock!  Like back and forth, not just like "hey bro, that design rocks" although that is also true.
From the faux wood design to the actual texture you can feel on his mohawk, to the uniqueness of each paint application, this Dunny will keep you intrigued for years to come.  It's also the perfect example of what an art toy can be, in that it is not only visually appealing, but can have story to tell as expansive and emotional as any painting hanging in a museum.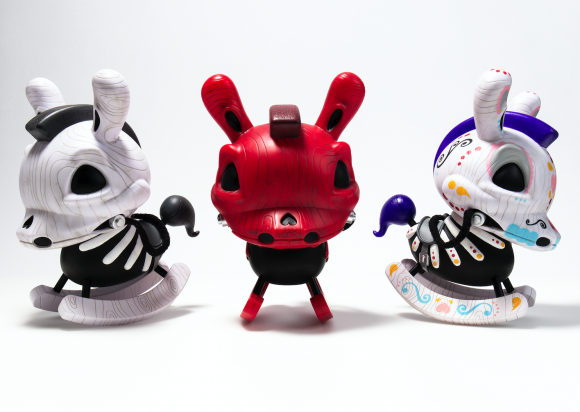 This figure is the perfect way to remind you to slow things down a bit and recapture what you thought was lost forever.  This Dunny is available now in three different color ways (including the ultra limited red and black Kidrobot exclusive) at www.kidrobot.com.
The post Igor Ventura's Death of Innocence 8-Inch Dunny! appeared first on Kidrobot Blog.
---
Also in Kidrobot Blog: Art, Design & Pop Culture | Kidrobot.com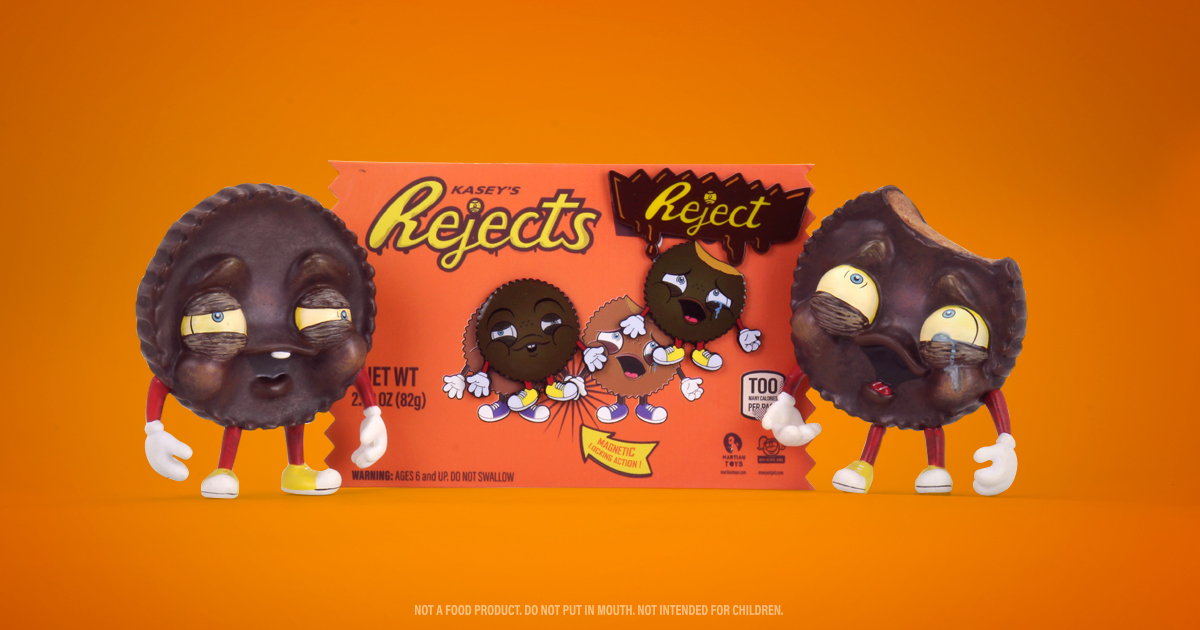 Q & A with Toy Designer One-Eyed Girl AKA Kasey Tararuj on release of The Rejects - Dark Chocolate Edition on Kidrobot.com. "I've been paralyzed and in a wheelchair for almost 20 years and I spent so much of that time creating all this weird, emotional art to help deal with it. I got to a point where that got old and making these silly characters was way more therapeutic than trying to put my feelings into a painting. So now I make my little guys to make myself laugh or smile and hope that it does the same for others." -One-Eyed Girl AKA Kasey Tararuj
The post Q & A with Toy Designer One-Eyed Girl AKA Kasey Tararuj appeared first on Kidrobot Blog.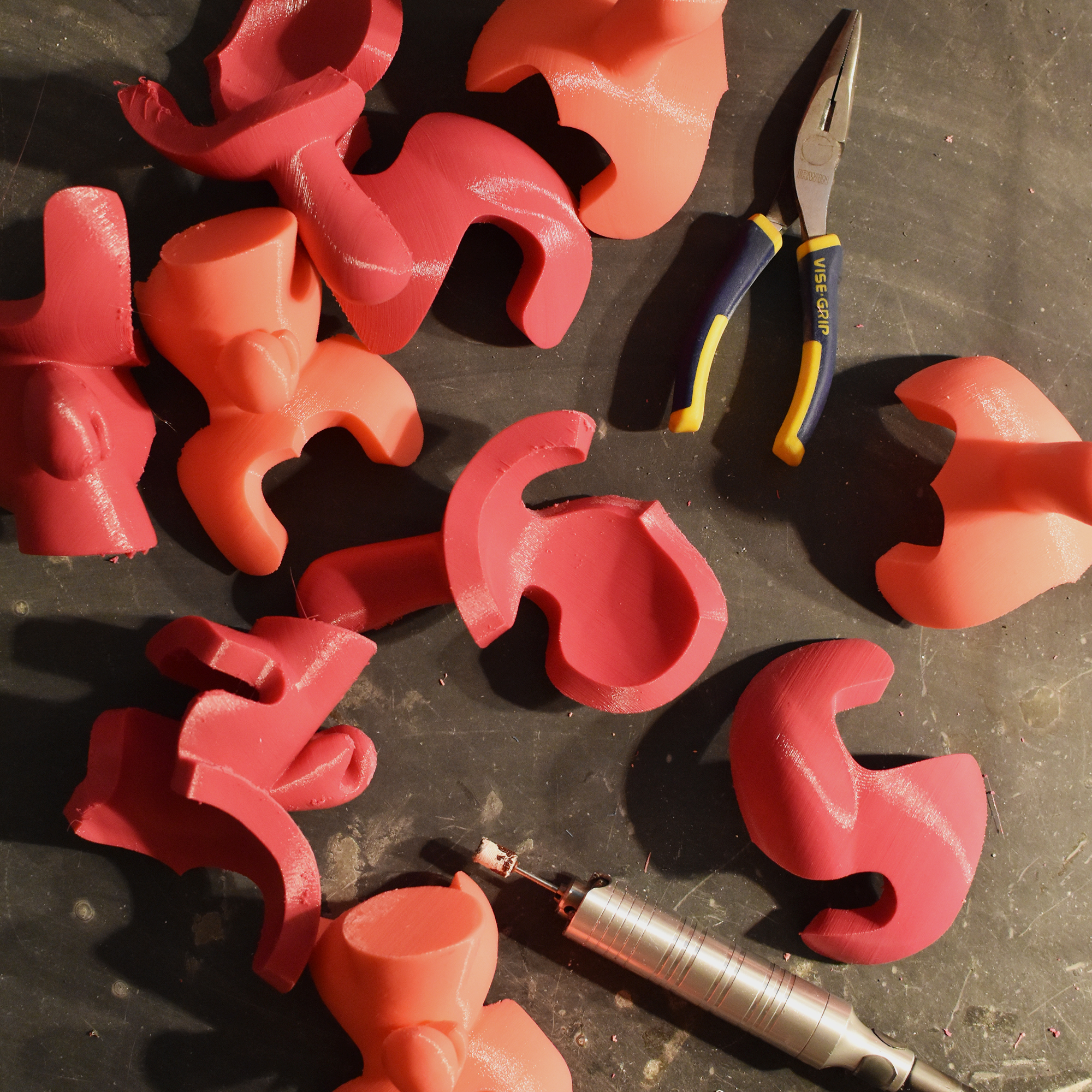 A few years ago, a member of the Kidrobot team met architect and Locknesters founder Fleet Hower at a trade show. At this show, Locknesters was introducing BEAR, their first three-dimensional puzzle bear figure...
The post The Story Behind the Locknester Puzzle Dunny & How They Are Made appeared first on Kidrobot Blog.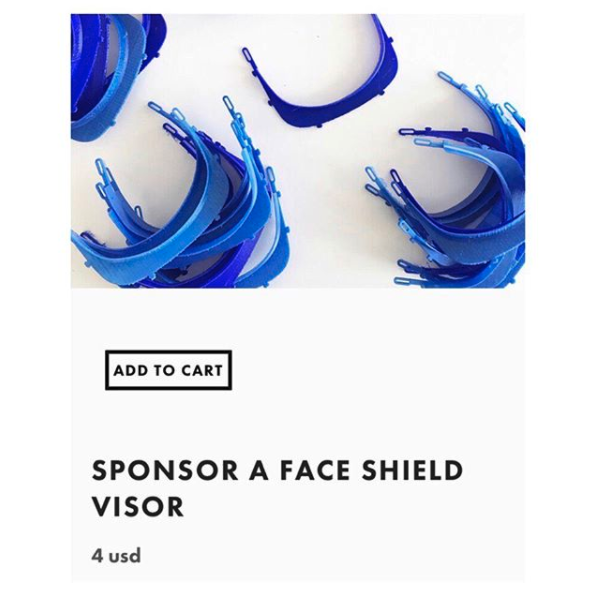 Fleet Hower of LOCKNESTERS has temporarily converted their New York-based studio from the production of art decor items like the Puzzle Dunny to the production of face shield visors for health care workers due to the COVID-19 outbreak.
The post LOCKNESTERS CREATING FACE SHIELDS FOR COVID-19 HEALTH CARE WORKERS appeared first on Kidrobot Blog.