September 22, 2017
Getting To Know The Kidrobot Crew! Heather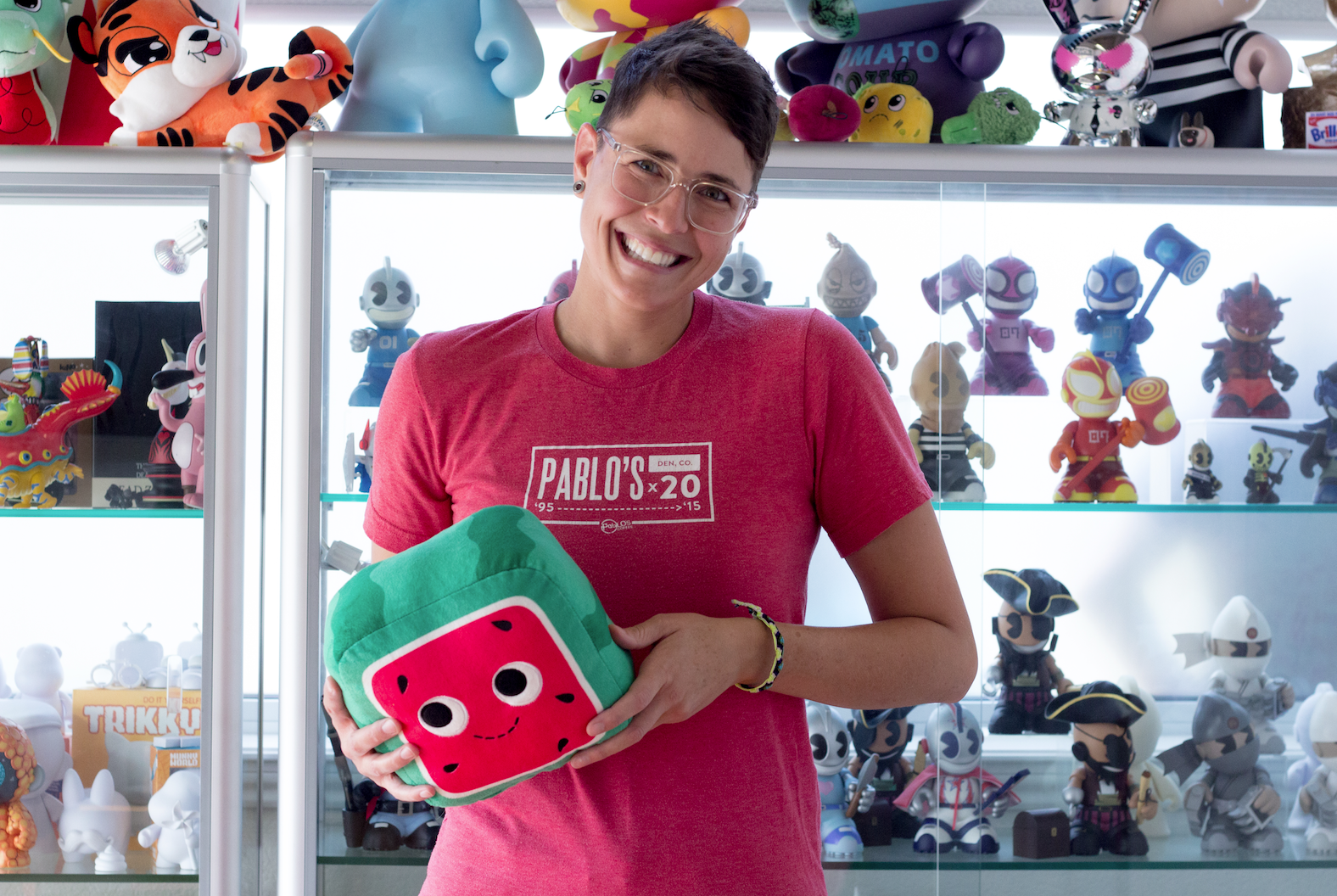 Did you happen to the see the KIDROBOT unboxing of the new NICK 90's Mini Series? If not, be sure to check it out ASAP. Lots of laughs and quality jokes that we give you our full permission to use at your next dinner party, its okay, share the love.
Anyway! in the video, we were joined by our guest unboxer, Heather who is our new customer service person! Wanna know a little bit more about her?… see the below info!
Name: Heather Galbraith
Job Description: Customer Service Associate
How long have you worked for KR?: I started on July 5th 2017

One thing on your bucket list (give a why) – to learn how to play the piano… because then I could burst into song in hotel lobbies to embarrass people.
One of your favorite KR products or the first one you owned? The first KR product got after starting to work here (which is of course near and dear to my heart)… was one the of Andy Warhol Campbell's Soap Can Mystery Mini Series. I got the Vinyl Money Symbol which I took as a good omen for starting a new job. I also just loved loved the packaging. The detail on can itself was so rad I almost did not want to disturb it BUT! I dove in and opening the can was a blast in addition to the cool vinyl.
Roses are red, violets are blue……. I'm stuck on this one, boo hoo hoo
What about Kidrobot or art culture is your favorite? Currently, I have been enjoying the nostalgia factor… remembering beloved cartoons from back in the day has been really fun.
What's a fun fact about you some people might not know? My first kiss (in six grade) recently won a Tony.
Where were you born (or where are you from?) Philly
Heather is one of the newest people to join the Kidrobot team, I'm pretty sure that is clear from the start date she mentioned. We can't speak to the kind of person she is out of the office quite yet… we haven't had her make any scarifies to the vinyl gods, sign anything in blood or even break any laws (lucky her) but we do know that she fit into our weird and crazy culture pretty quick. Heather steers clear of negative vibes and spiders and we really vibe with that. Her perfect teeth and ability to make anyone laugh is something we really value at our corporate office and now cannot live without. Thanks for somehow convincing us to hire you, Heather, we are super happy that you're around to keep us all happy as well as our often picky (but we love them) customers and collectors. Hats off to you, kid.
Got a question you think Heather can answer??? Leave a comment below!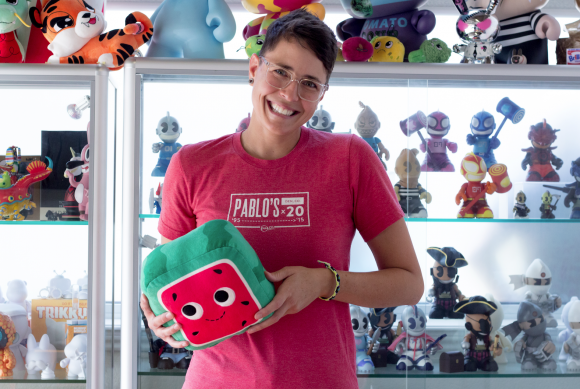 The post Getting To Know The Kidrobot Crew! Heather appeared first on Kidrobot Blog.