March 02, 2018
Care Bears Birthday Bear by Kathie Olivas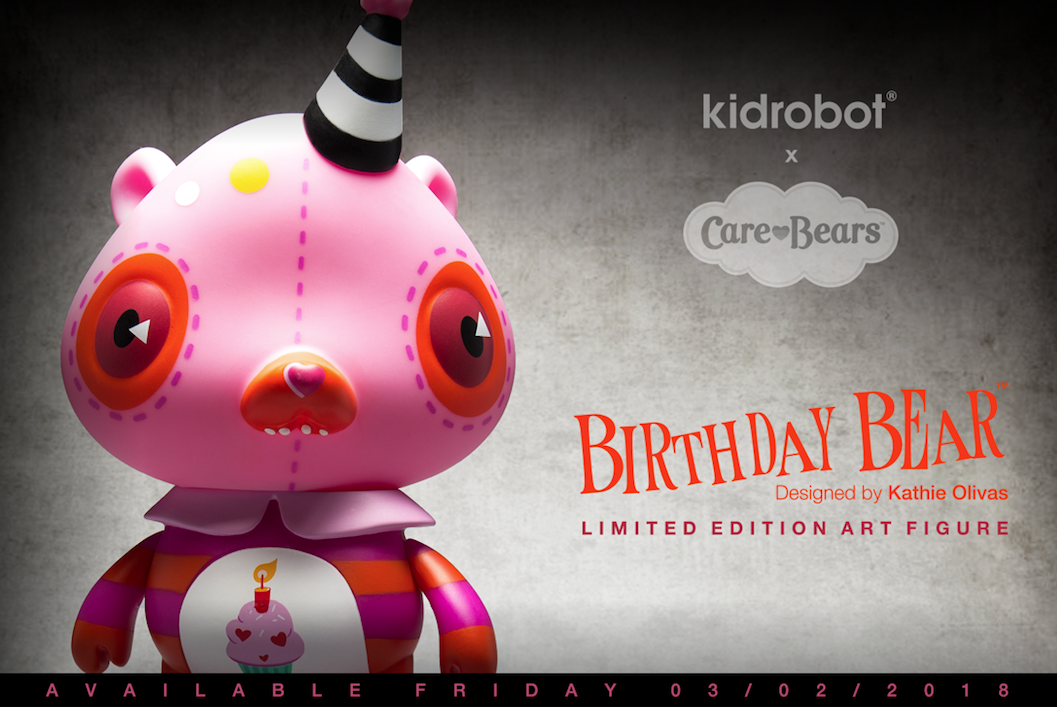 Man, birthdays are awesome when you're a kid, and this Birthday Bear from Kidrobot and Kathie Olivas is really taking me back.  There was cake, and presents, and if you were lucky an animatronic animal band that was as creepy as it was awesome.  When you're an adult birthdays start to lose their luster a bit, especially when someone tells the wait staff at a chain restaurant and they start singing to you around your table.  We could have kept things quiet and just paid for desert like civilized people!
Ensure you celebrate your next trip around the sun to it's maximum potential with this little buddy.  Kathie has added her trademark style to this instantly recognizable character and taken it to places most of us could never have dreamt of.  And he's totally got the creepy/cute thing going on like those robotic bears from my favorite pizza place that I mentioned earlier.  I guess I've had a pretty consistent theme running throughout my life, which I've never noticed before until now. Look at Kidrobot coming hard with the epiphanies.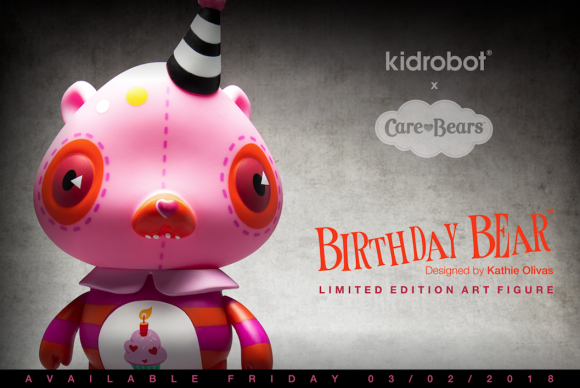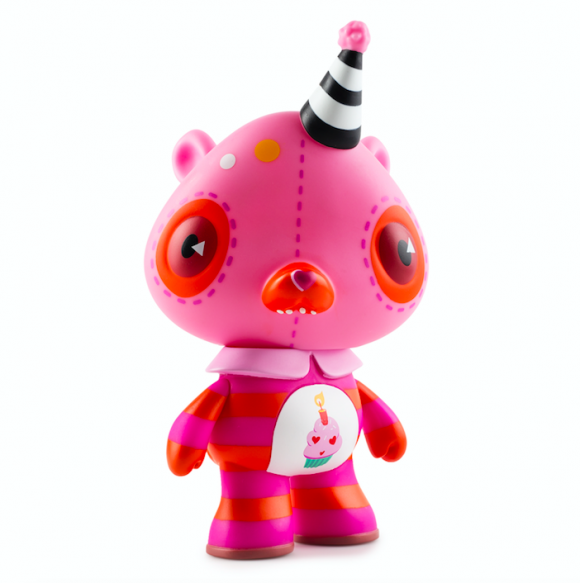 This medium vinyl figure is ready to join your collection today at www.kidrobot.com.
The post Care Bears Birthday Bear by Kathie Olivas appeared first on Kidrobot Blog.