Care Bears Birthday Bear by Kathie Olivas
Man, birthdays are awesome when you're a kid, and this Birthday Bear from Kidrobot and Kathie Olivas is really taking me back.  There was cake, and presents, and if you were lucky an animatronic animal band that was as creepy as it was awesome.  When you're an adult birthdays start to lose their luster a bit, especially when someone tells the wait staff at a chain restaurant and they start singing to you around your table.  We could have kept things quiet and just paid for desert like civilized people!
Ensure you celebrate your next trip around the sun to it's maximum potential with this little buddy.  Kathie has added her trademark style to this instantly recognizable character and taken it to places most of us could never have dreamt of.  And he's totally got the creepy/cute thing going on like those robotic bears from my favorite pizza place that I mentioned earlier.  I guess I've had a pretty consistent theme running throughout my life, which I've never noticed before until now. Look at Kidrobot coming hard with the epiphanies.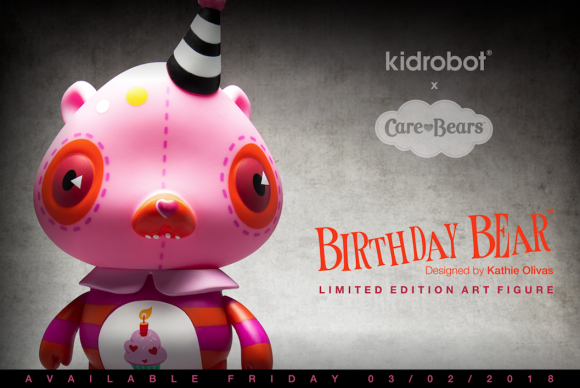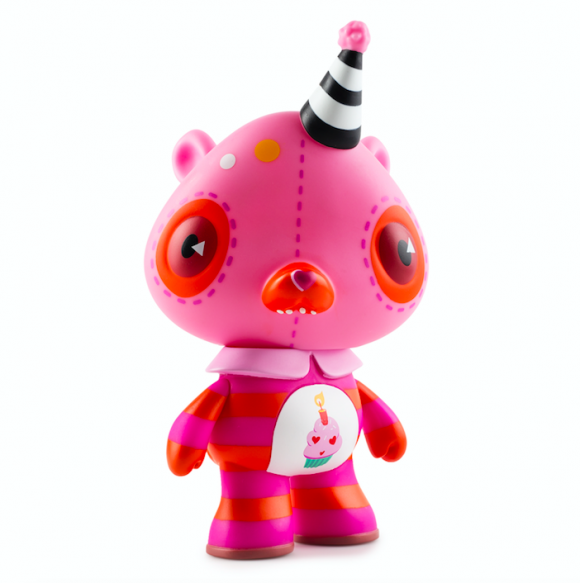 This medium vinyl figure is ready to join your collection today at www.kidrobot.com.
The post Care Bears Birthday Bear by Kathie Olivas appeared first on Kidrobot Blog.
---
Also in Kidrobot Blog: Art, Design & Pop Culture | Kidrobot.com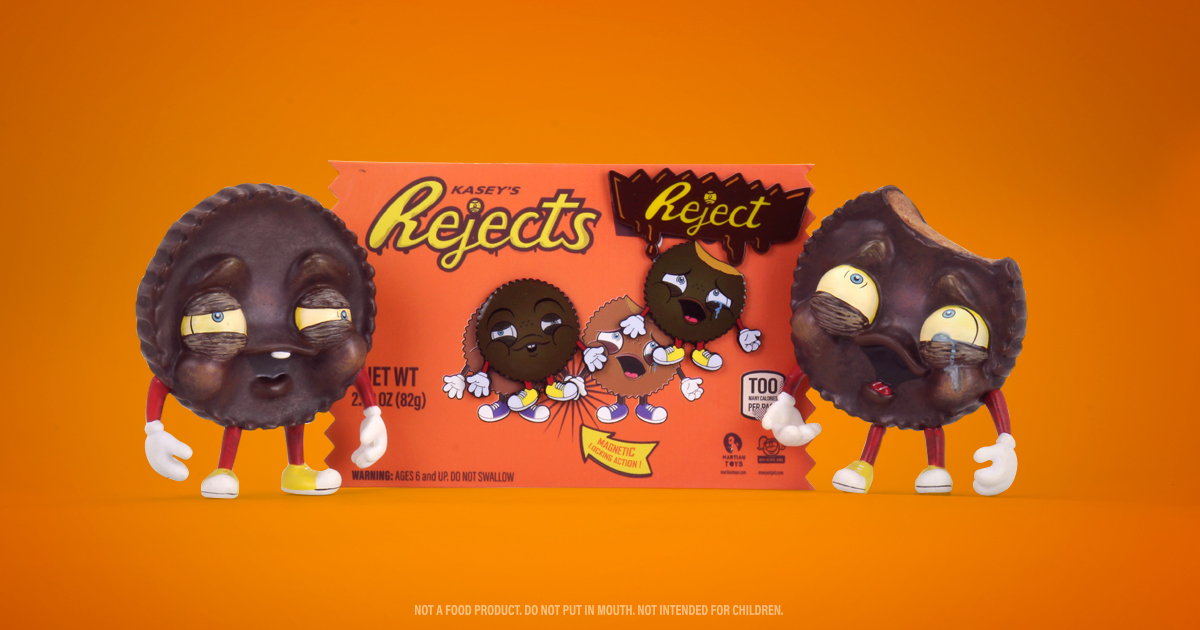 Q & A with Toy Designer One-Eyed Girl AKA Kasey Tararuj on release of The Rejects - Dark Chocolate Edition on Kidrobot.com. "I've been paralyzed and in a wheelchair for almost 20 years and I spent so much of that time creating all this weird, emotional art to help deal with it. I got to a point where that got old and making these silly characters was way more therapeutic than trying to put my feelings into a painting. So now I make my little guys to make myself laugh or smile and hope that it does the same for others." -One-Eyed Girl AKA Kasey Tararuj
The post Q & A with Toy Designer One-Eyed Girl AKA Kasey Tararuj appeared first on Kidrobot Blog.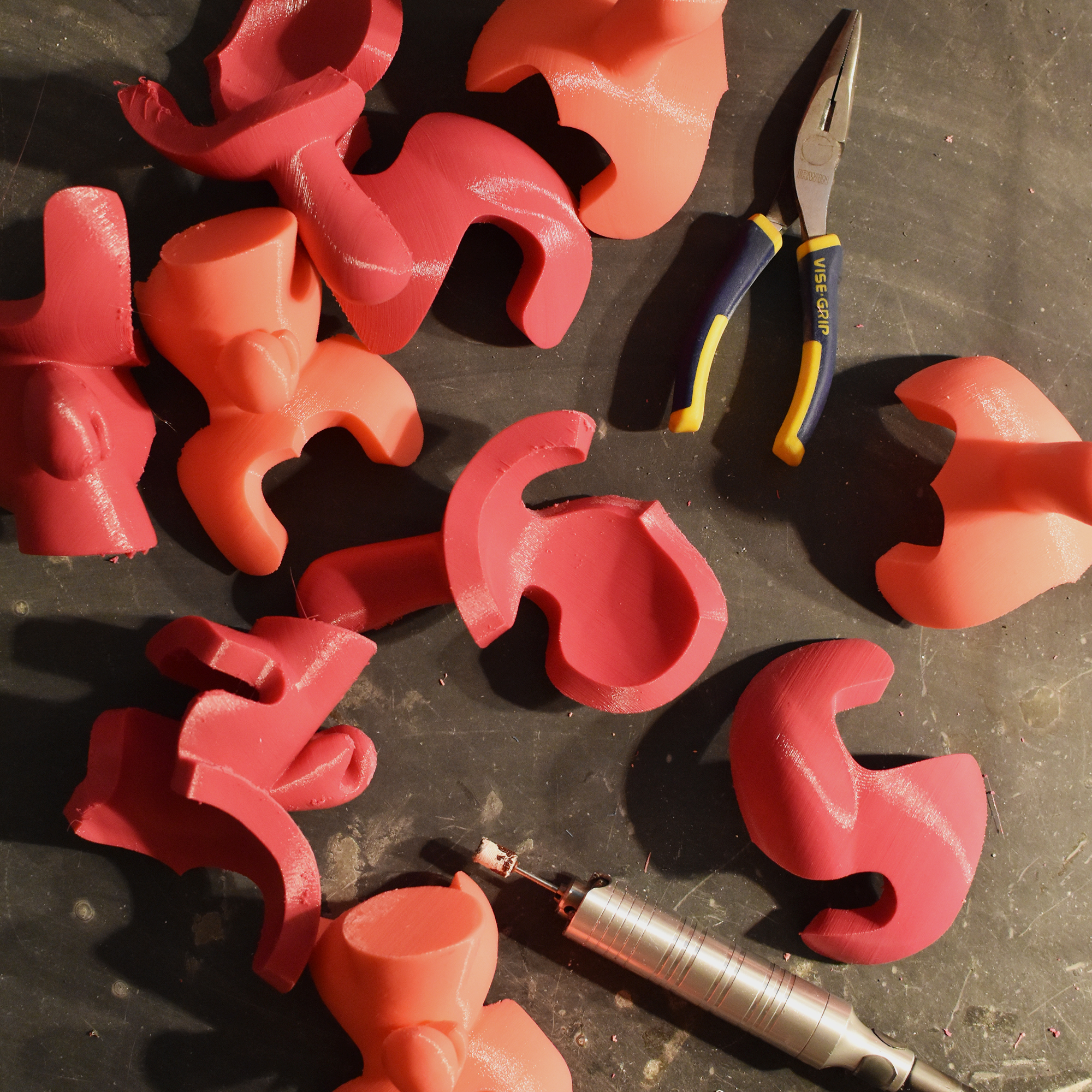 A few years ago, a member of the Kidrobot team met architect and Locknesters founder Fleet Hower at a trade show. At this show, Locknesters was introducing BEAR, their first three-dimensional puzzle bear figure...
The post The Story Behind the Locknester Puzzle Dunny & How They Are Made appeared first on Kidrobot Blog.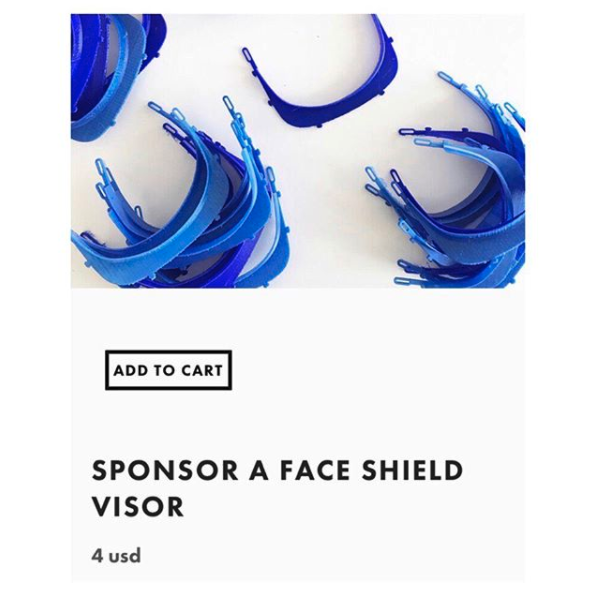 Fleet Hower of LOCKNESTERS has temporarily converted their New York-based studio from the production of art decor items like the Puzzle Dunny to the production of face shield visors for health care workers due to the COVID-19 outbreak.
The post LOCKNESTERS CREATING FACE SHIELDS FOR COVID-19 HEALTH CARE WORKERS appeared first on Kidrobot Blog.