Andy Warhol 8-inch Masterpiece Brillo Dunny Available Now!
Want to know a little something about the new Andy Warhol Masterpiece Brillo Dunny available online at www.kidrobot.com? No problem, Chris Holt aka the Toy Viking is here for you…..
You can't just throw the word "masterpiece" around to describe any old thing, and Kidrobot certainly takes it seriously with this eight inch Dunny.  Featuring the iconic Brillo artwork from Andy Warhol, this could easily hold down a solid spot in any museum.  Getting one for your home will instantly increase your profile so much that you shouldn't be surprised if art students try to visit for extra credit.  They're totally gonna expect a discount with their college id's, so make sure you factor that into your admission structure.  I'd also think about opening a small gift shop, but stay away from installing a snack bar because then the health department has to get involved.  It's not worth the hassle when most of your guests will probably try and smuggle in their own chips anyway.
Packaged in a window box, this limited edition Dunny is available right now from www.kidrobot.com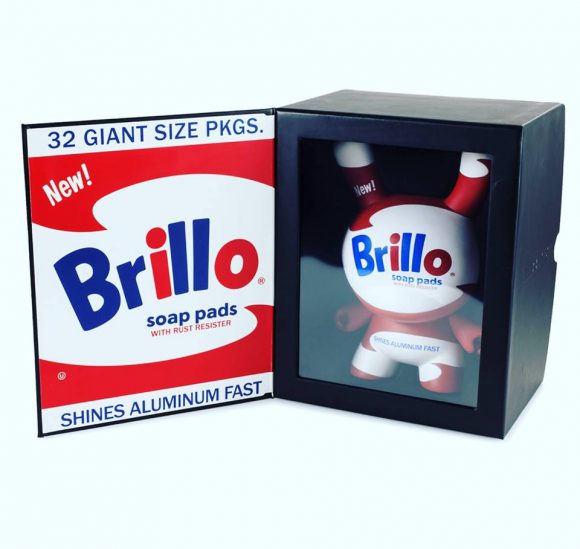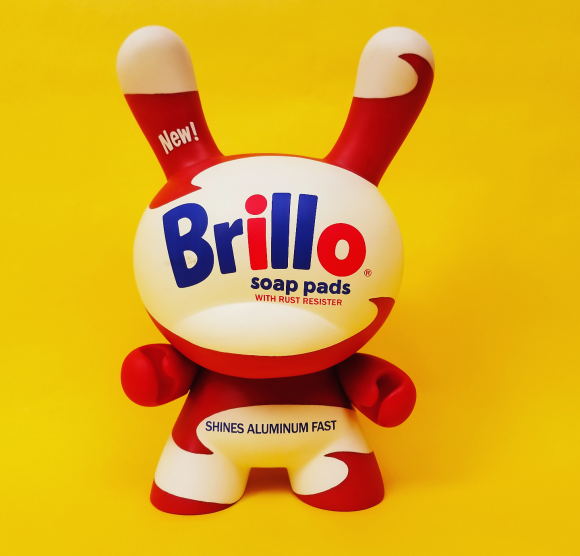 The post Andy Warhol 8-inch Masterpiece Brillo Dunny Available Now! appeared first on Kidrobot Blog.