April 22, 2011
Wrap Up – Day 2 Shadow Serpent Signing Tour At KRLA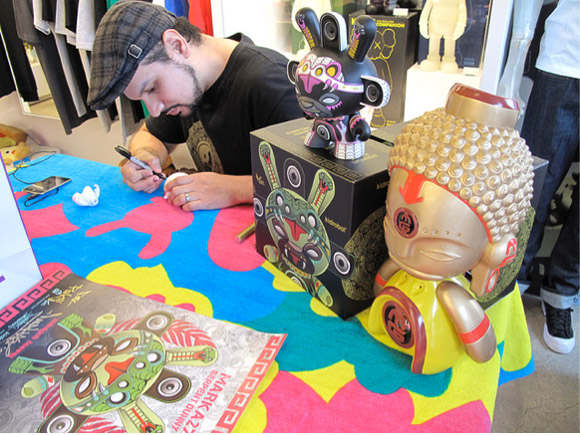 Two down, one more to go. Marka27 and his Shadow Serpent Dunny signing tour made it's way through Kidrobot Los Angeles last night.
Tonight, Marka will be signing from 6-8pm at Kidrobot San Francisco. Don't forget first 50 fans will get the awesome exclusive poster for FREE!
The post Wrap Up – Day 2 Shadow Serpent Signing Tour At KRLA appeared first on Kidrobot Blog.