June 01, 2010
TOY TWISTER MIXER UPPER – 6/1/10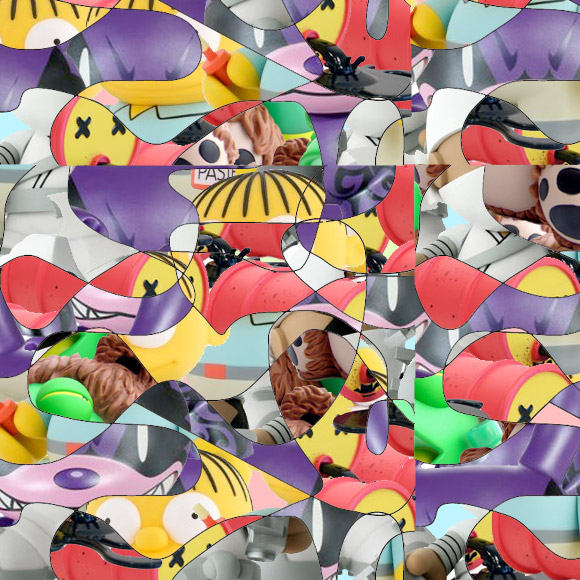 The TOY TWISTER MIXER UPPER is back and ready to challenge your eyes and toy knowledge! Enter to win 12-inch Smokey signed by artist Frank Kozik. There are 5 assorted toys in this puzzle ranging from rare releases to mini series. So please be specific when listing toy titles, colors, sizes and names of artists. Email wheelbarrow@kidrobot.com with correct answers by noon tomorrow (Wednesday June 2, 12 pm EST) to be entered in the drawing to win.
Good luck!
Congratulations to Alaina G. You are the winner of a 12-inch Smokey signed by Frank Kozik!
The correct answers are :
1. Drunk Frog In Bear Suit, 7.5-inches by TNES
2. Tattoo Bear, 20-inch Dunny by Touma
3. Sicky Barrel from Acid Sweeties mini series, 3-inches by Doma
4. Kidrobot 14, KidNinja, White edition, 7-inches by Huck Gee
5. Ralph Wiggum with paste, 6-inch by Matt Groening
The post TOY TWISTER MIXER UPPER – 6/1/10 appeared first on Kidrobot Blog.