February 14, 2012
Supermagical Dunny Signing Tour With 64 Colors At Kidrobot NY, MIA & SF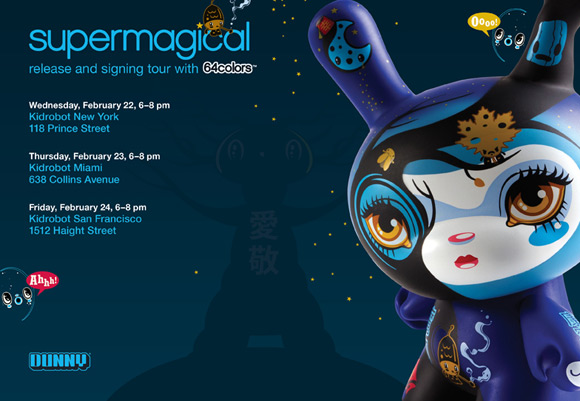 UPDATED: 2/16/12
Join the mythical adventures of 64 Colors and the new Supermagical Dunny as they go on a signing voyage through Kidrobot New York, Miami and San Francisco, February 22-24. KRNY will host a pre-release starting Wednesday, February 22, followed by KRMIA on Thursday, February 23 and KRSF on Friday, Februray 24. All signing events will go from 6-8pm.
As an added bonus, 64 Colors have created a signing tour exclusive Supermagical Walking Staff. Handcrafted with a single piece of walnut, each one is 6.5-inches and painted with a mushroom face and arms, and finished with tung oil. Each staff is unique and graphics will slightly vary. These extra special accessories will only be available for the first 30 customers at each signing event, so get there early if you plan on grabbing one.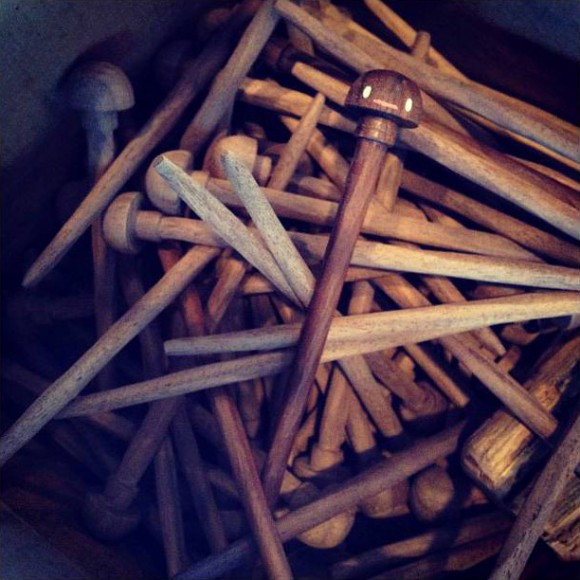 The post Supermagical Dunny Signing Tour With 64 Colors At Kidrobot NY, MIA & SF appeared first on Kidrobot Blog.