March 05, 2012
Studio Snaps – Jeff Canham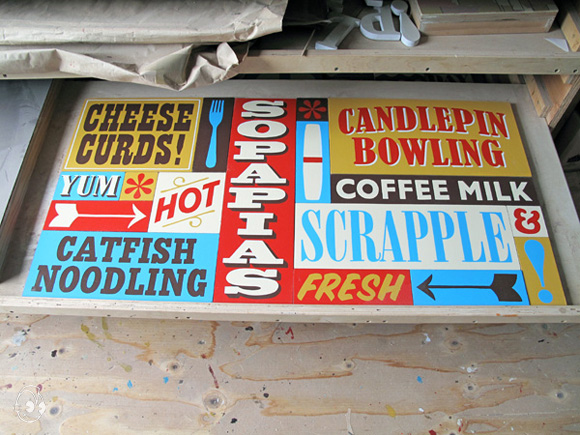 While I was making my rounds in SF last month I ventured to the west side, just south of Golden Gate park and along the coast to Ocean Beach where I met up with artist and sign painter Jeff Canham. Just a stone's throw away from the beach you'll find the Woodshop, a workspace and gallery shared by Jeff, Luke Bartles, Danny Hess and Josh Duthie. A perfect mixture of signs, surf, wood and seating objects all rolled into one.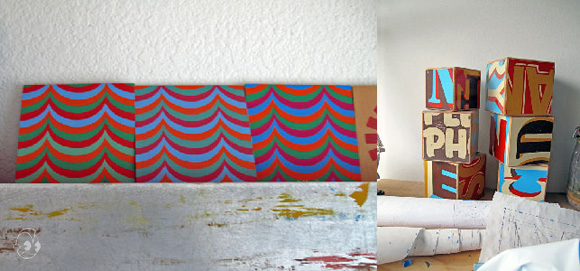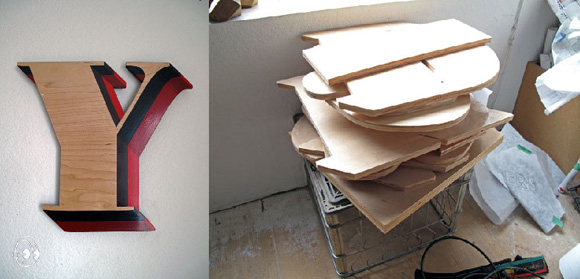 Jeff worked with Surfer Magazine as an art director in the early 2000's, then moved to SF to work with the New Bohemia sign company. It was there where he honed his hand lettering skills and during his tenure at New Bohemia, he even lettered the window of a little store in Haight/Ashbury named Kidrobot. I first noticed Jeff's work several years ago gracing the tee shirts of 2K by Gingham.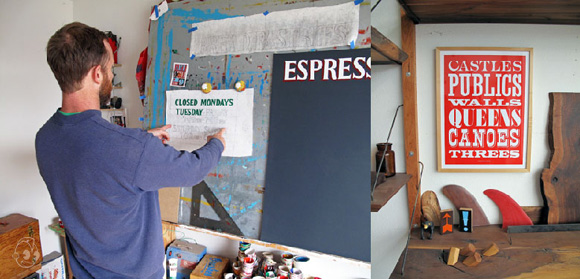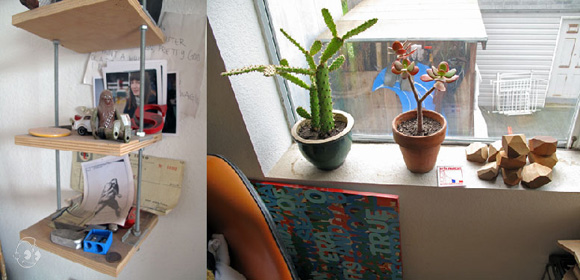 From there I started seeing his work pop up with companies and shops such as Patagonia, Thalia surf shop and Mollusk surf shop. I feel that Jeff and other artists like ESPO (of Beautiful Losers fame) have not only resurrected the dying technique of hand lettering , but in turn have helped renew the interest of type as an art form.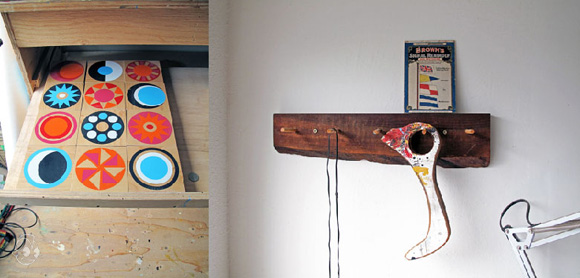 It seems like Jeff has no problem keeping himself busy with travel, both group & solo shows and plenty of design work. Some of which was floating his studio and gallery up at the front of the space. The piece featuring Cheese Curds!, Catfish Noodling and Candlepin Bowling was for an article within Good Magazine.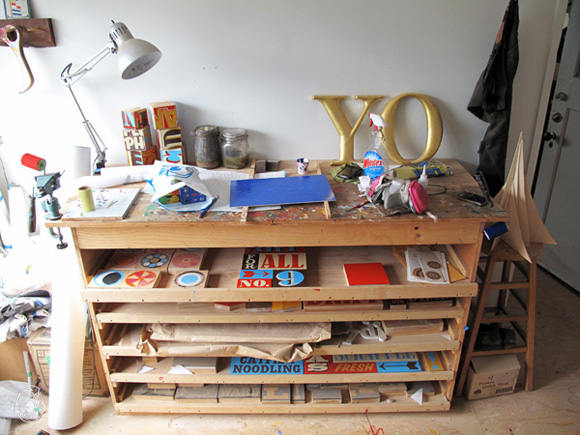 The pennant hanging on the wall was for project he did with The Standard Hotel in New York which featured the entire alphabet in hand painted nautical flags & pennants. The piece "Art For All No. 9" was a more recent project with Hitoshi Okamoto for his zine by the same title in collaboration with Beams from Japan. In this issue of the zine, Jeff was featured and took them on a ghost sign walking tour of the Tenderloin. Jeff was nice enough to give me a copy, neither of us could translate it.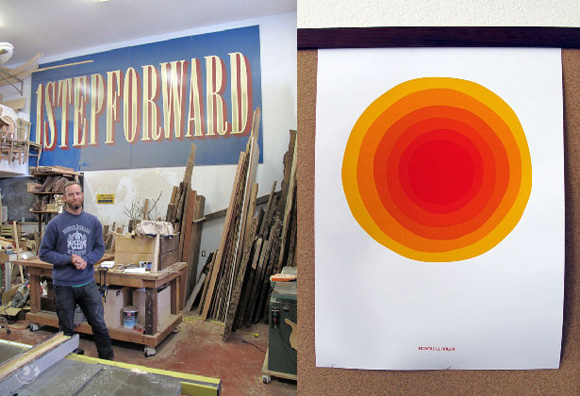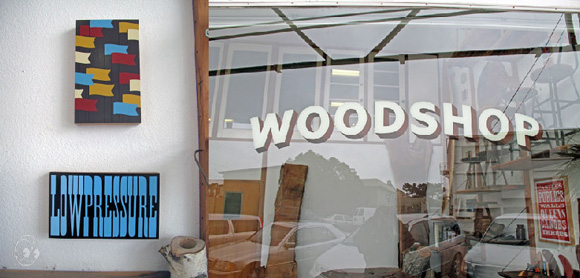 I'm sure we'll be seeing many more amazing signs and other varying projects from Jeff and his cohorts at the Woodshop. Keep an eye on Jeff's site for more news and info. Also, if your ever in Ocean Beach and the shop is open, pop in and see what they're up to.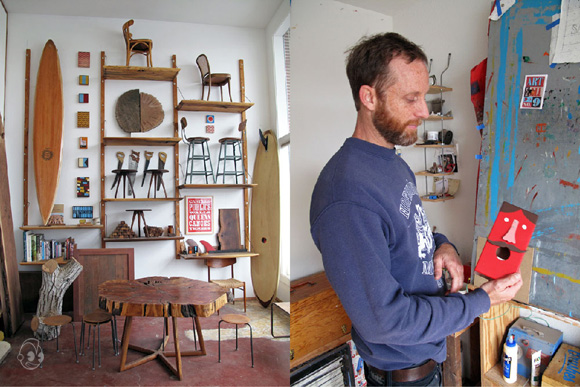 The post Studio Snaps – Jeff Canham appeared first on Kidrobot Blog.