August 25, 2010
Ridiculously Large Sock Puppet Eats Artist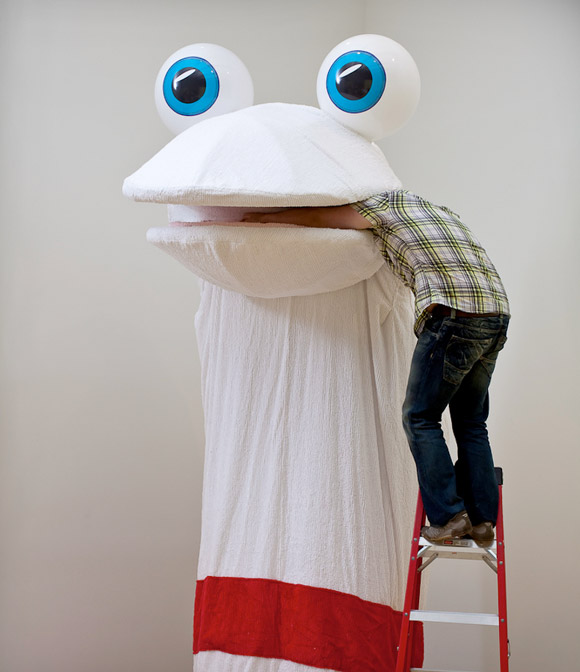 Actually, it's a sculpture named Mr. Weekend created by Seattle based artist, Mike Simi. This mechanized sock puppet measures in at 15-feet tall and is fully functional. Mr. Weekend is powered by a retired robotic arm from an old car factory, weighs over 3,500 lbs and can speak. Mr. Weekend explains his new job as contemporary art compared to his previous employment as a factory worker.
I am made of art. I don't know what that means. I am not happy unless I am working on a project…. What makes you think I enjoy what I'm doing in here…. I don't like my job as a piece of contemporary art work. At least I have a job…. Art has changed my life.
Mike Simi loves to twist everyday objects with technology in order to make you smile. Check out his website to see his interview on the creative process and watch the odd video of Mr. Weekend in action.
via notcot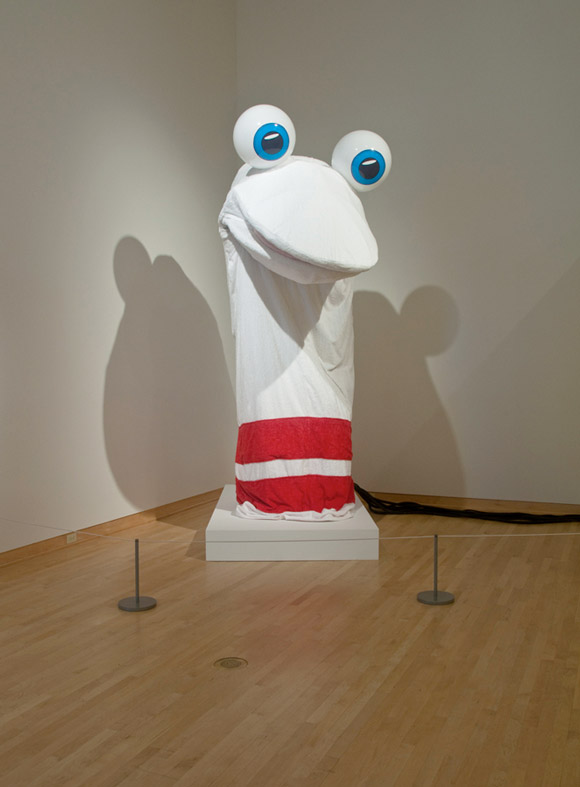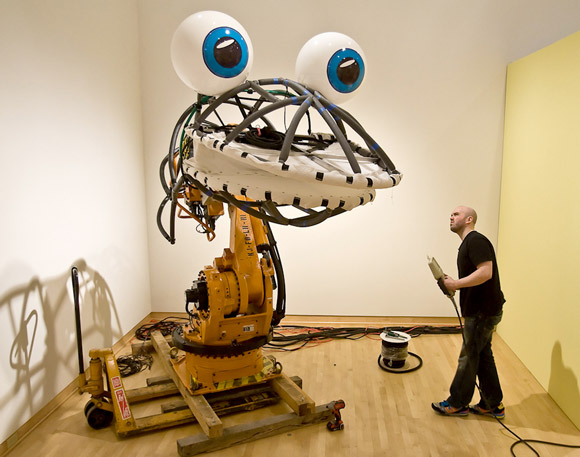 The post Ridiculously Large Sock Puppet Eats Artist appeared first on Kidrobot Blog.