September 13, 2010
REVEALED – Dunny Series 2010 Golden Ticket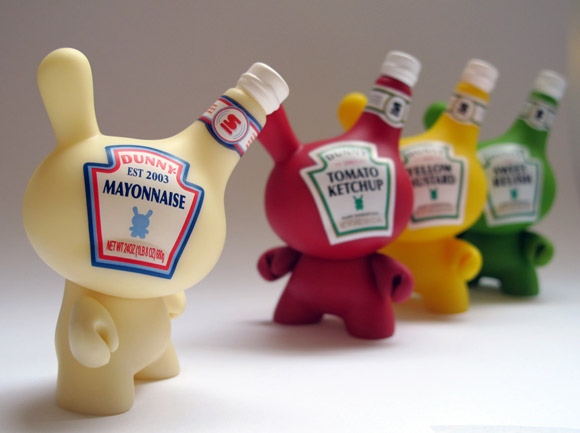 Last Thursday, our Mustard Dunny Madness Contest challenged everyone to put on their thinking caps and hypothesize to what the golden ticket for Dunny Series 2010 could or should be. After hundreds of entries and a ton of correct answers, Kidrobot brings you the 4th complementary condiment Dunny by Sket One, the Mayonnaise.
Congratulations to Frank M., Bradley F., Rob Rob, Chris E., Justin S., Kristen E., Edison D., Michael G., Kevin W. and Maria V. You all are the lucky winners of a SDCC exclusive Mustard Dunny.
The post REVEALED – Dunny Series 2010 Golden Ticket appeared first on Kidrobot Blog.