March 19, 2012
Queen Andrea Signs 5 Super Fattie FatCap Boxes At KRNY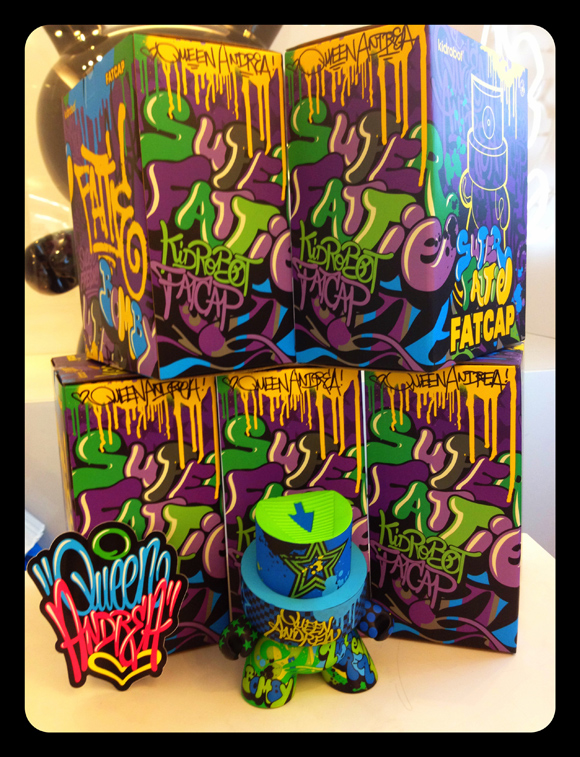 Blowing up the spot!
Graffiti artist and FatCap Series 3 designer Queen Andrea has tagged the boxes of a handful of extra special Super Fattie FatCaps for the first 5 customers at KRNY. As an added bonus, the first 12 Super Fattie NYC collectors will get a free KRINK marker and Queen Andrea sticker.
Super Fattie FatCap drops worldwide this Thursday, March 22 at all KR stores, kidrobot.com and select retailers.
The post Queen Andrea Signs 5 Super Fattie FatCap Boxes At KRNY appeared first on Kidrobot Blog.