July 27, 2012
Product Preview – Smorkin' Labbit Mini Series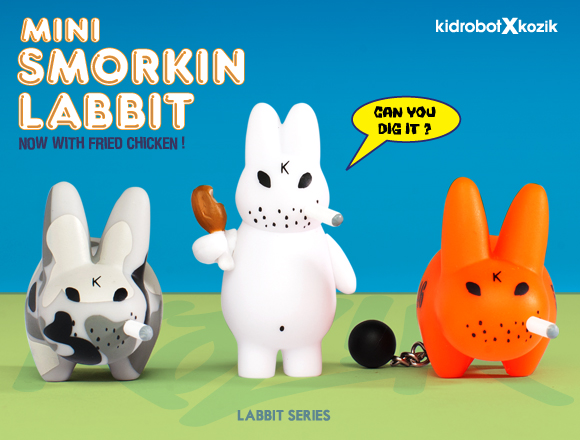 Resistance is futile.
Kozik x Kidrobot present Mini Smorkin' Labbit Mini Series, now with fried chicken! * Both elegant and outrageous, the newest labbit mini series from Kozik is totally addictive. 18 enticing character designs feature Labbit at war, glossy, camouflaged, royal, hungry, clear, chatty, bolted, nuclear, detained, cut up, bloody, dotted, and of course, armed with chicken. So good, you can't have just one.
You will be assimilated beginning August 9 at Kidrobot stores, kidrobot.com, and select retailers. Each of these Smorkin' Labbits retails for $4.95 US (£4.10 UK, €4.70 EU).
*Disclaimer: Mini Smorkin' Labbits contain no actual fried chicken. It is only a slogan on the packaging that is meant to entice you to purchase several thousand Mini Smorkin' Labbits so you can fill up a small plastic wading pool with them and then roll around in it laughing hysterically. If you bought a Mini Smorkin' Labbit in the hopes of getting a very tiny piece of actual fried chicken, because, well, maybe you were hungry, you have our apologies.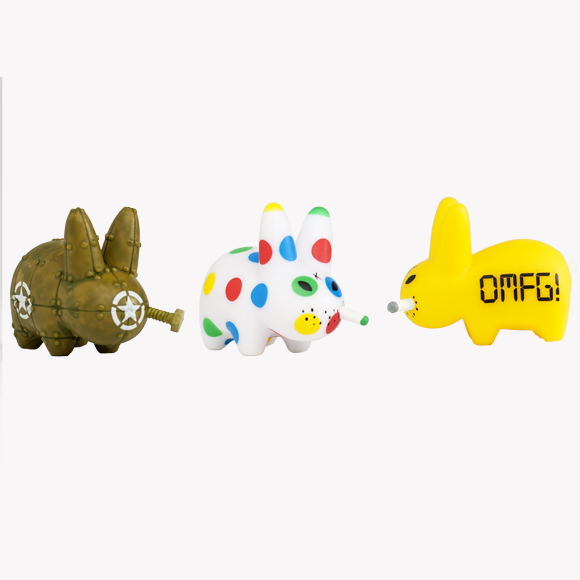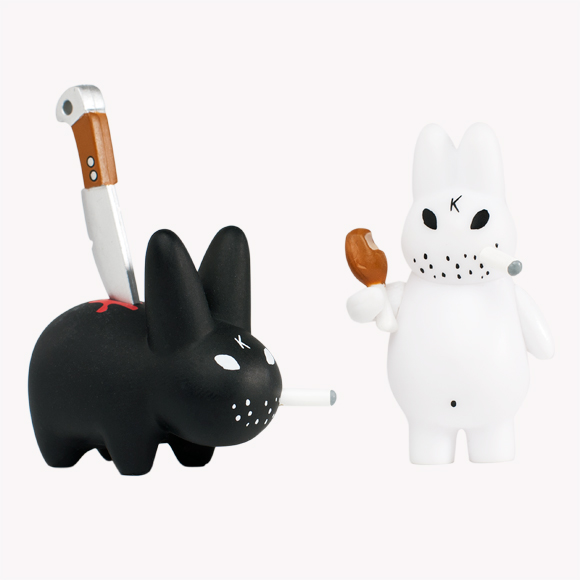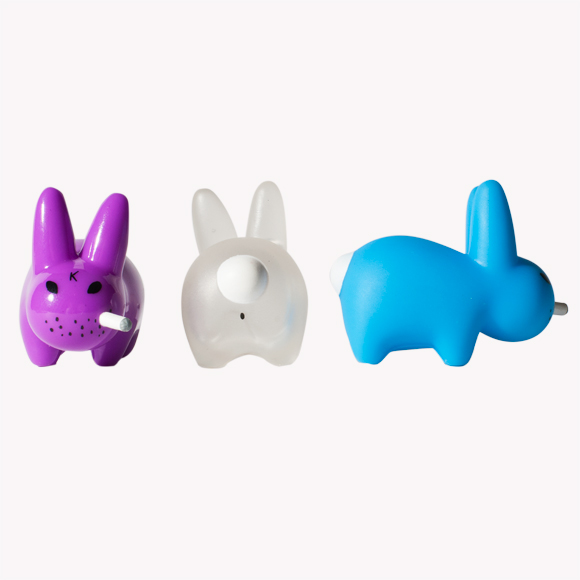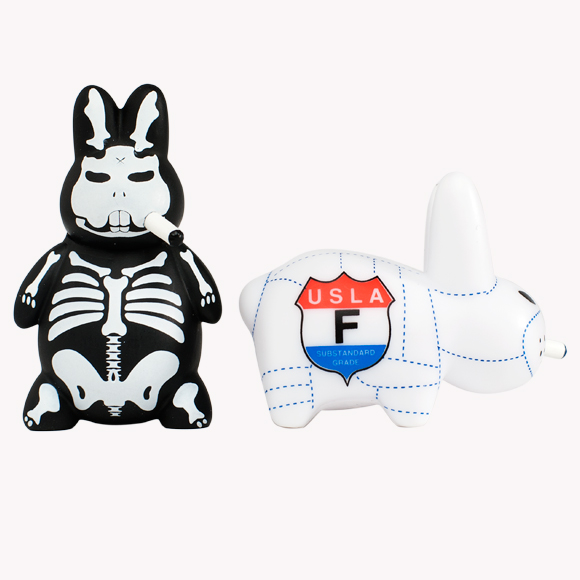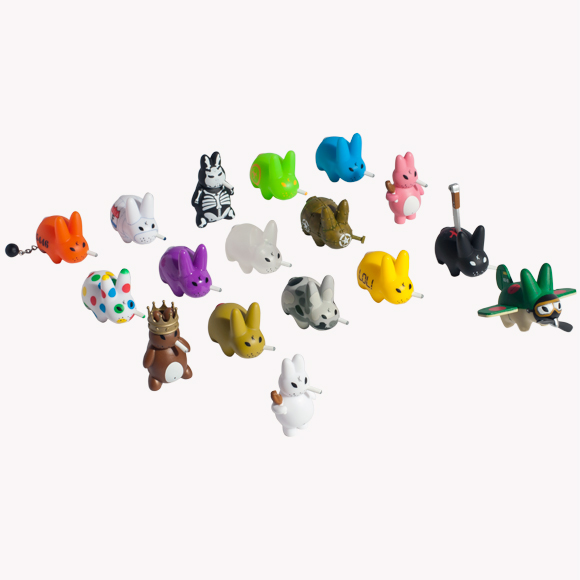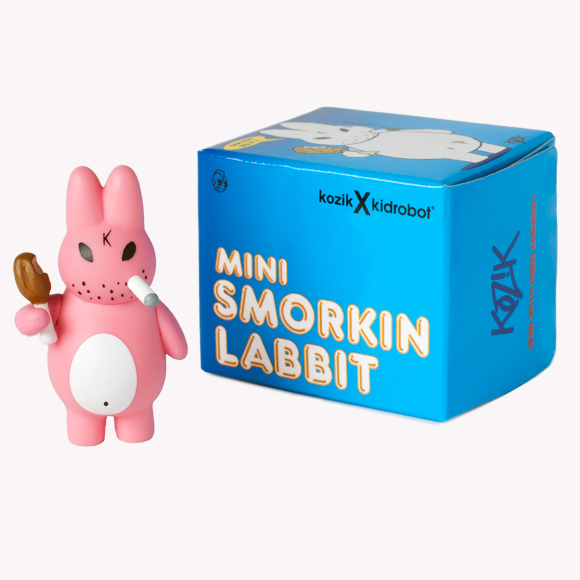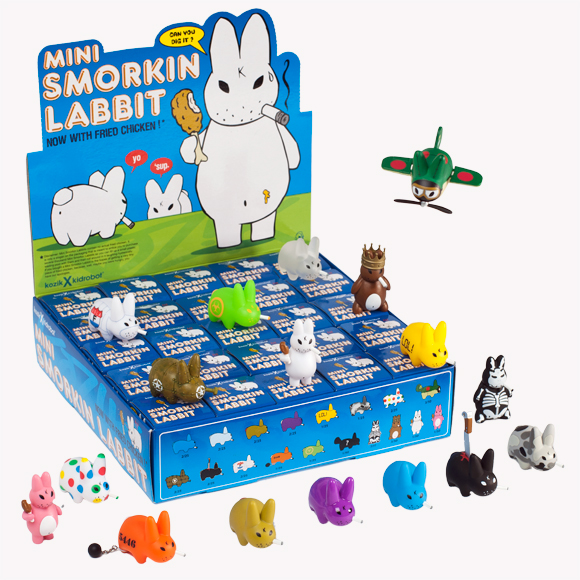 The post Product Preview – Smorkin' Labbit Mini Series appeared first on Kidrobot Blog.