May 18, 2012
Product Preview – Pierced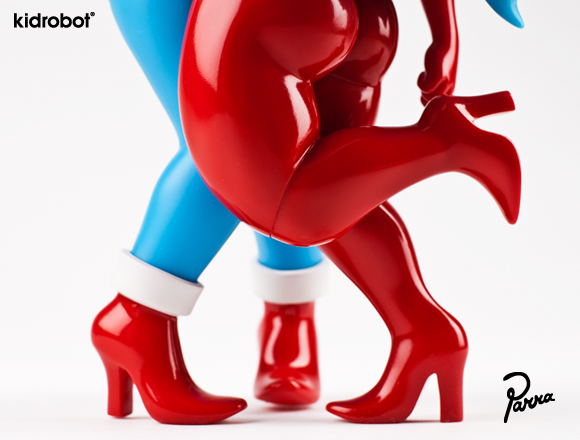 As he pierces her with brutal force.
Inspired by the melodramatic cover art of romance novels and based on his original silkscreen artwork, Dutch artist Parra has crafted Pierced, a 10-inch tall vinyl sculpture that has no front or back, telling its story in the round. Using his signature post-Pop imagery and highly saturated colors with contrasting matte and gloss finishes, Parra depicts two figures entwined and suspended in a dramatic dance of passion and pain, revealing multiple levels of love.
From one angle, the scene is an ecstatic and intimate moment between lovers. A fiery embrace. Change your view, and a brutal display of empowerment is revealed. A clothed man impales a nude woman's neck.
Produced as a limited edition of 300 with artist's signature engraved on the bottom, Pierced becomes available for $150 US beginning June 7 at Kidrobot stores, kidrobot.com, and select retailers worldwide.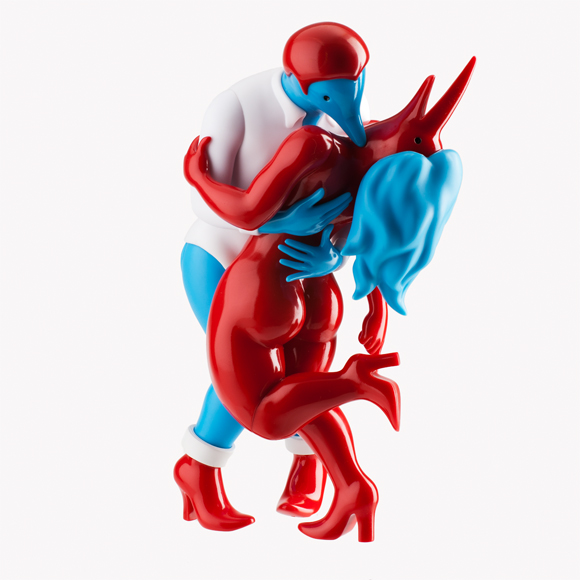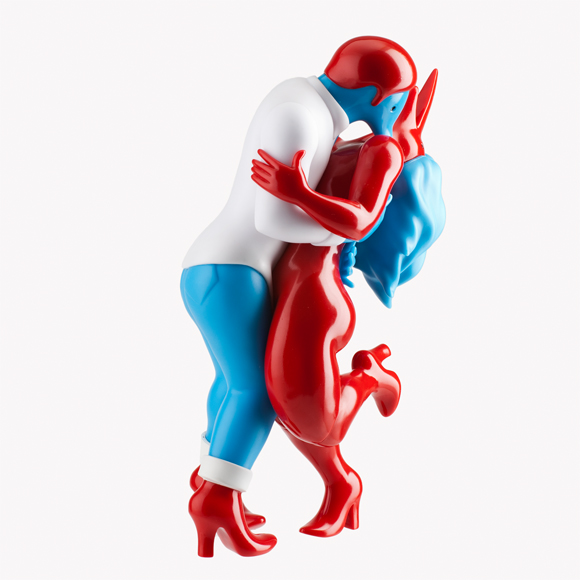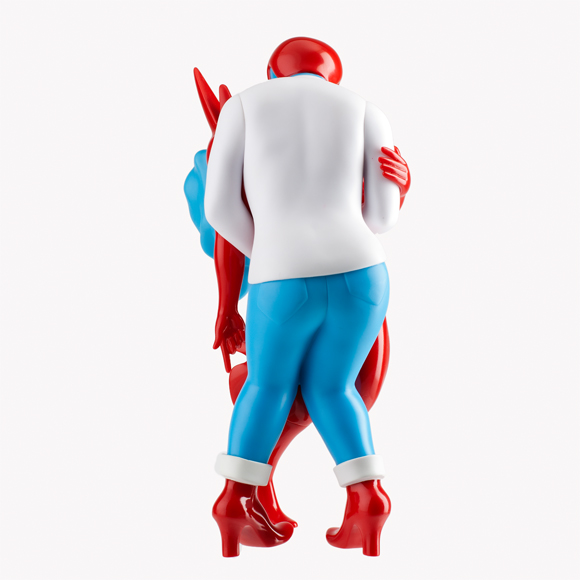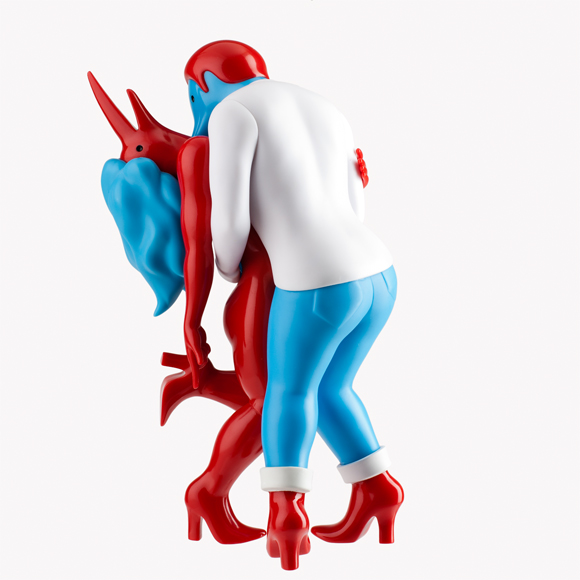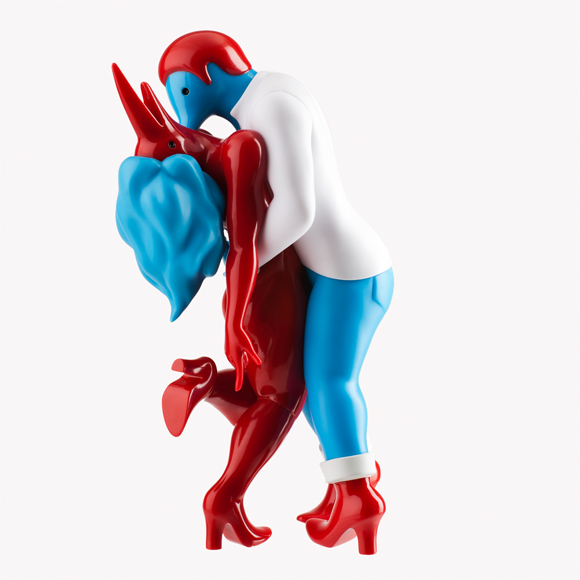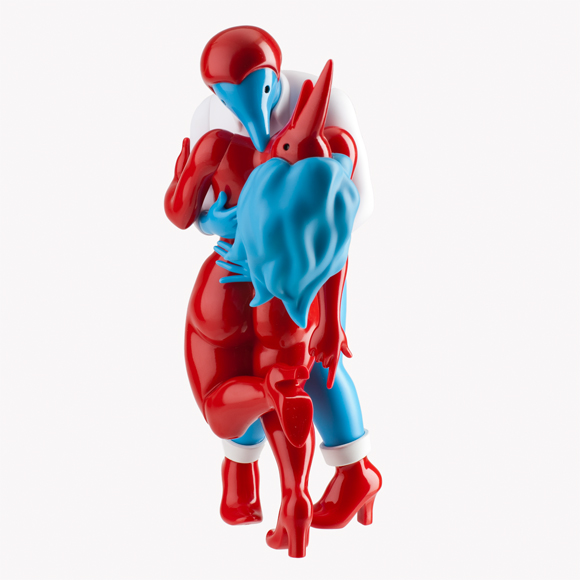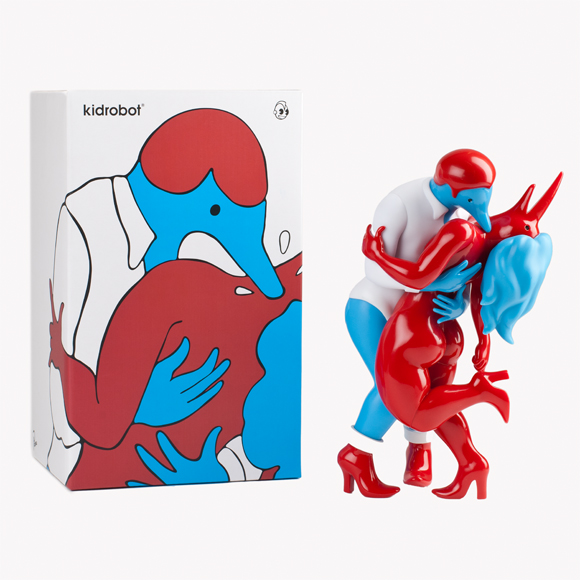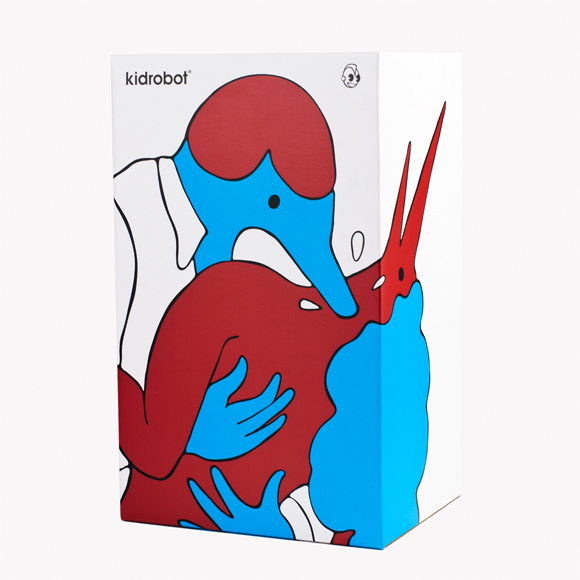 The post Product Preview – Pierced appeared first on Kidrobot Blog.