May 09, 2013
Pro-Series Category Reveal for MUNNYMUNTH!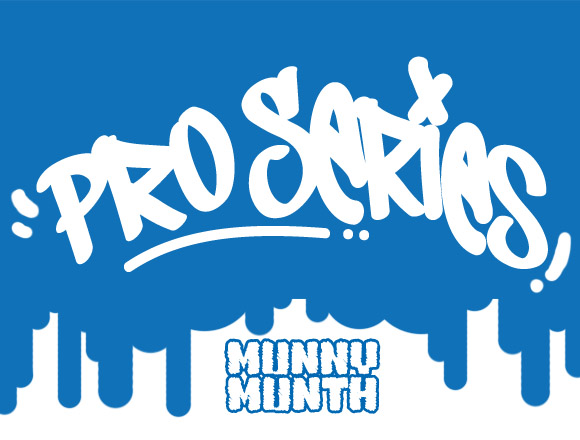 An Exciting MUNNYMUNTH Reveal!
This year we are stoked to announce a new MUNNYMUNTH category!
"PRO-SERIES" will be lead by our featured, Pro-Series and Kidrobot artists and is open to all professional artists! If you make a living off of your art and want to have a friendly challenge, then this is your category! There is no theme, no limits and no perimeters. It is your art, your interpretation… Of course those of you who want to take on the challenge, we will not stop you! Just know, votes will be based on a pro-series level.
Featured Artists:
Tristan Eaton
(www.thunderdogstudios.com)
L'Amour Supreme
(www.lamoursupreme.com)
Jon Paul Kaiser
(www.jonpaulkaiser.com)
Annie Preece
(www.anniepreece.com)
Scribes Walk
(www.scribeswalk.com)
Sergio Mancini
(www.redmutuca.com)
Thank You X
(www.thankyoux.com)
40 Threads
(www.scribeswalk.com)
Joseph Martinez
(www.josephmrtnz.com)
Devin Liston
(www.lataco.com/taco/blue-eyes-hollywood)
Carson Catlin
(www.memakepretty.com)
Mar
(www.saatchionline.com/mar-mar)
Louis XXX
(www.labartgallery.com/louis-xxx/)
To enter into the "Pro-Series", or any other category, go to our Facebook and click on the MUNNYMUNTH badge (or click on this link http://bit.ly/14SCQR9) for details! The Challenge ends at Midnight on May 31st!
Stay tuned for more exciting MUNNYMUNTH reveals and news!
Don't forget, for the entire MUNTH of May, at all Kidrobot stores its Buy-one Get-One 50% off MUNNY World products! (excluding Mega)
At Kidrobot.com, all MUNNY World products are 20% off!
Take advantage of the FREE SHIPPING on ALL products at Kidrobot.com while you're at it!
The post Pro-Series Category Reveal for MUNNYMUNTH! appeared first on Kidrobot Blog.