February 07, 2011
Obsessive Repulsive Group Show At Flatcolor Gallery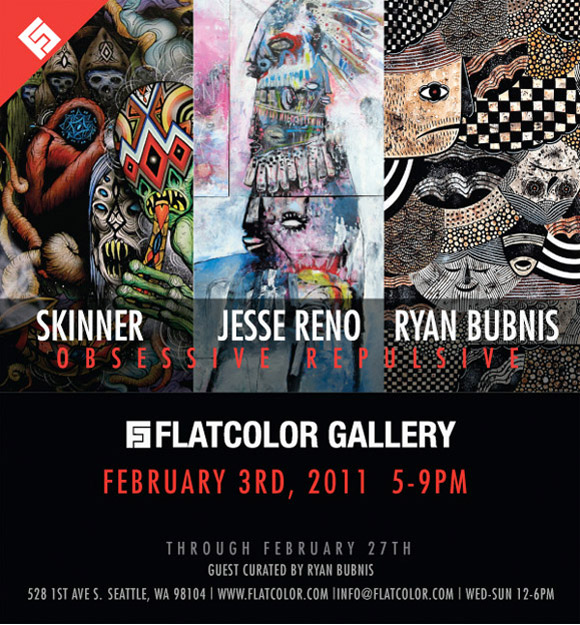 Seattle art space, Flatcolor Gallery is proud to present Obsessive Repulsive, a spectacular group show featuring the work of artists Skinner, Jesse Reno and Ryan Bubnis.
Obsessive and prolific in their art making, this trio's work shares a love for primal mark making. They build their pieces up with multiple layers, varying textures and line work to create complex compositions that the viewer must digest slowly.
Obsessive Repulsive is curated by Ryan Bubnis and will be on view through February 27. Check out Flatcolor Gallery's website for more details and information.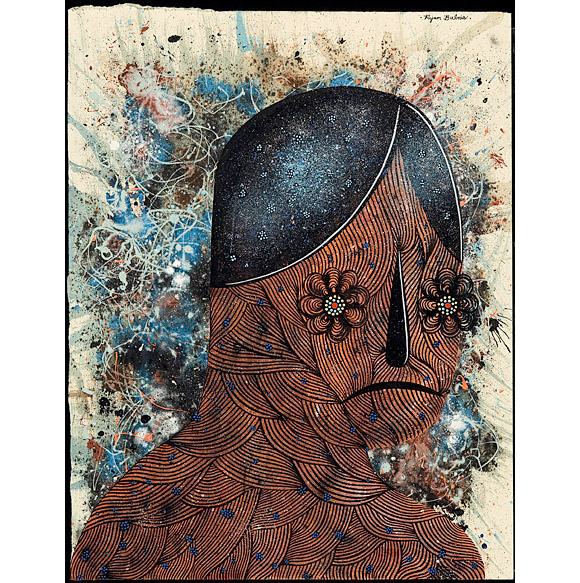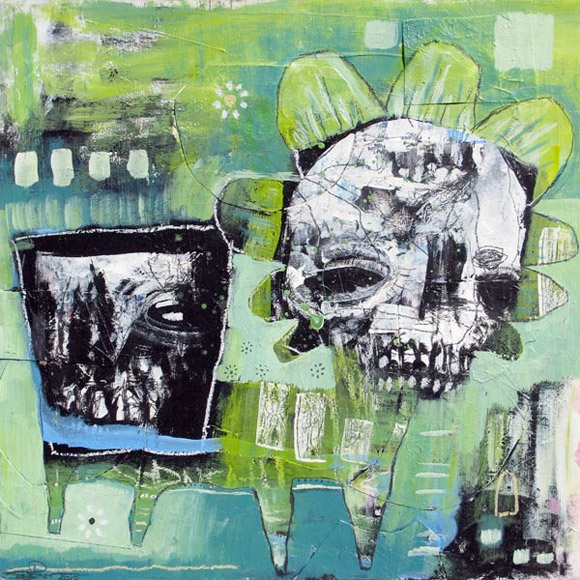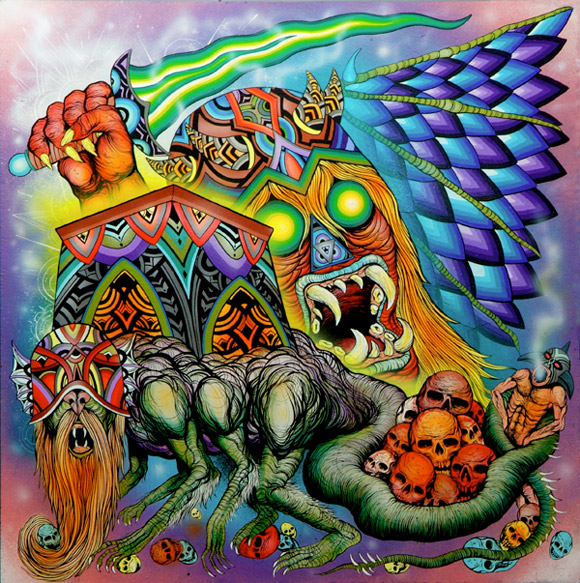 The post Obsessive Repulsive Group Show At Flatcolor Gallery appeared first on Kidrobot Blog.