July 06, 2010
New Pico And Wilshire Set By Joe Ledbetter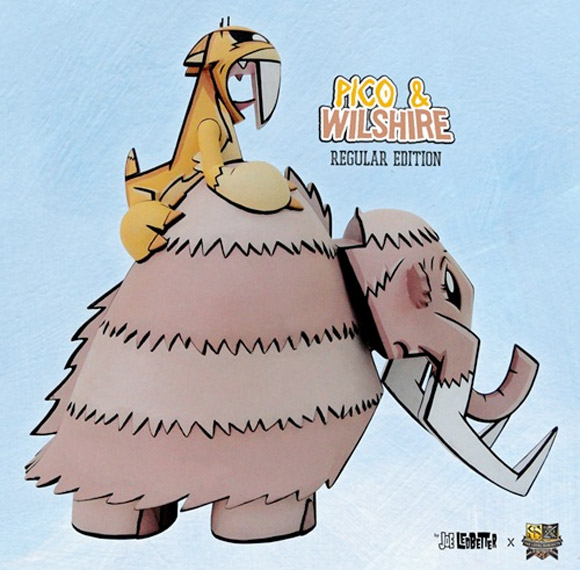 LA artist, Joe Ledbetter is teaming up with The Loyal Subjects and set to release a new prehistoric pair, Pico and Wilshire on Wednesday, July 7.
Named after the LA streets that cross what was once the natural habitat of the Sabretooth Cat (Pico) and the Wooly Mammoth (Wilshire), this set finds Pico learning first-hand that taking down Wilshire is not going to be as easy as he or his stomach might have hoped.  The scale of this struggle is impressive with the  massive mammoth standing a towering 12" tall and the embedded Pico measuring out at nearly 6".
This original colorway of Pico and Wilshire is limited to 415 pieces and will be available for preorder tomorrow, July 7. The set will cost around $160 and will ship later this Fall. Check out The Loyal Subjects blog for more info.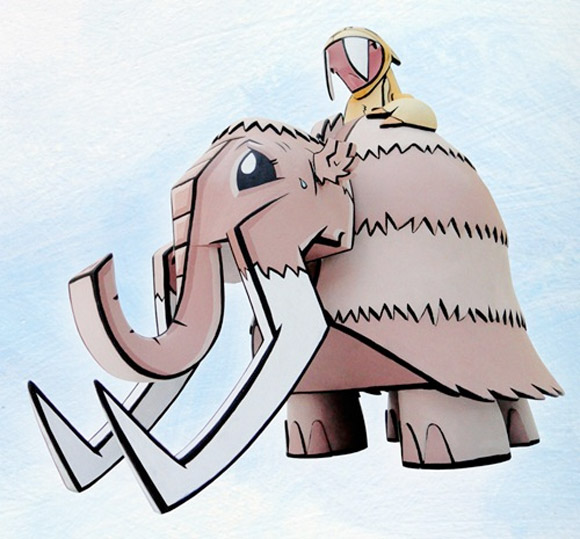 The post New Pico And Wilshire Set By Joe Ledbetter appeared first on Kidrobot Blog.