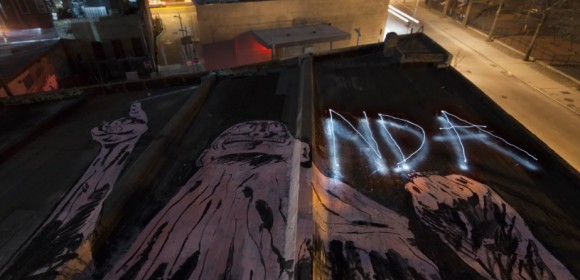 Not all graffiti takes place on walls. The endless sea of empty roof tops in NYC make great canvas as well. Enter graf artist ND'A. Enjoy this cool time lapse video of his latest creation in Brooklyn filmed by Dan Gingold.
ND'A Brooklyn Rooftops from Dan Gingold on Vimeo.
The post ND'A Goes Big On Brooklyn Rooftop appeared first on Kidrobot Blog.
Leave a comment